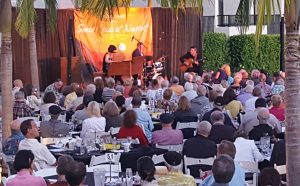 Imagine sipping a cool cocktail or glass of wine, sampling some desserts, and enjoying live jazz music under a golden sunset.
No need to imagine: Sunset Jazz at Newport delivers those things and more every Wednesday evening through Sept. 14 at the Marriott Hotel and Spa in Fashion Island.
On Wednesday, Aug. 24, Rebecca Kilgore All-Stars featuring Dan Barrett and Dave Tull take the stage in the Marriott's Rose Garden.
Kilgore has been dubbed one of America's leading song stylists who finds particular delight in interpreting the music of the Great American Songbook. 
She began her career by fronting a swing band before forming her own quintet, which quickly emerged as a mainstay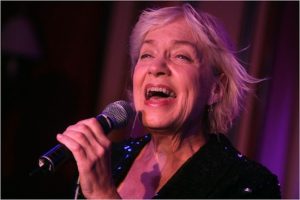 of the Northwest jazz scene. Rebecca has over 40 recordings in her discography, including several with Dave Frishberg, Dan Barrett, Harry Allen, and Nicki Parrott. Her most recent release is Moonshadow Dance on the Cherry Pie Music label.
Joining Rebecca will be a band of her specially selected friends: Dan Barrett on trombone, drummer and singer Dave Tull, Joe Bagg on piano, and bassist Tom Wakeling.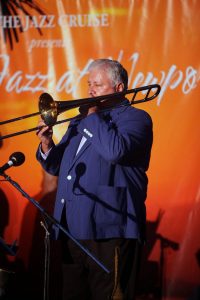 Raised in Costa Mesa, Dan Barrett began playing the trombone at the age of eleven, and the cornet shortly thereafter. In addition to being nominated for the 1999 Bell Atlantic Jazz Award for "Trombonist of the Year," Dan played lead trombone and was a soloist for both Buck Clayton and Benny Goodman. He has also played both valve and slide trombones for many motion pictures, and was recently included in the 64th Annual Downbeat Critics poll of top trombonists.
Dave Tull has been known as a jazz drummer, having played the studios and toured the world with Chuck Mangione, among others, but recently he's turned his musical skills to singing and songwriting.
Sunset Jazz at Newport doors open at 5 p.m. for pre-show dining. Music is 6 to 8:30 p.m. Corkage is $20; no outside food allowed.
Tickets are $25 to $49 depending on seat location. Call (949) 759-5003 or visit sunsetjazzatnewport.com.