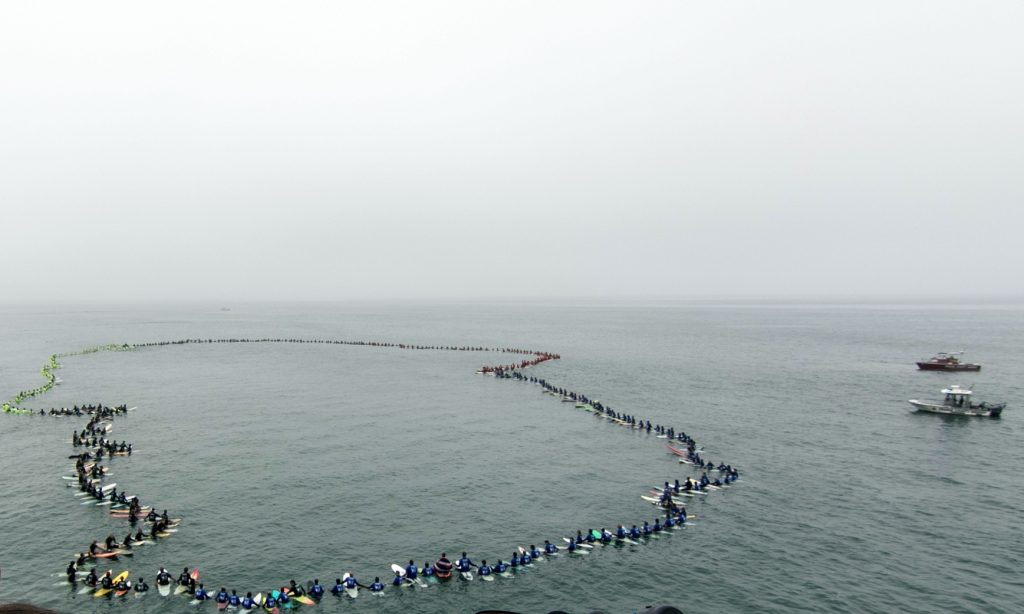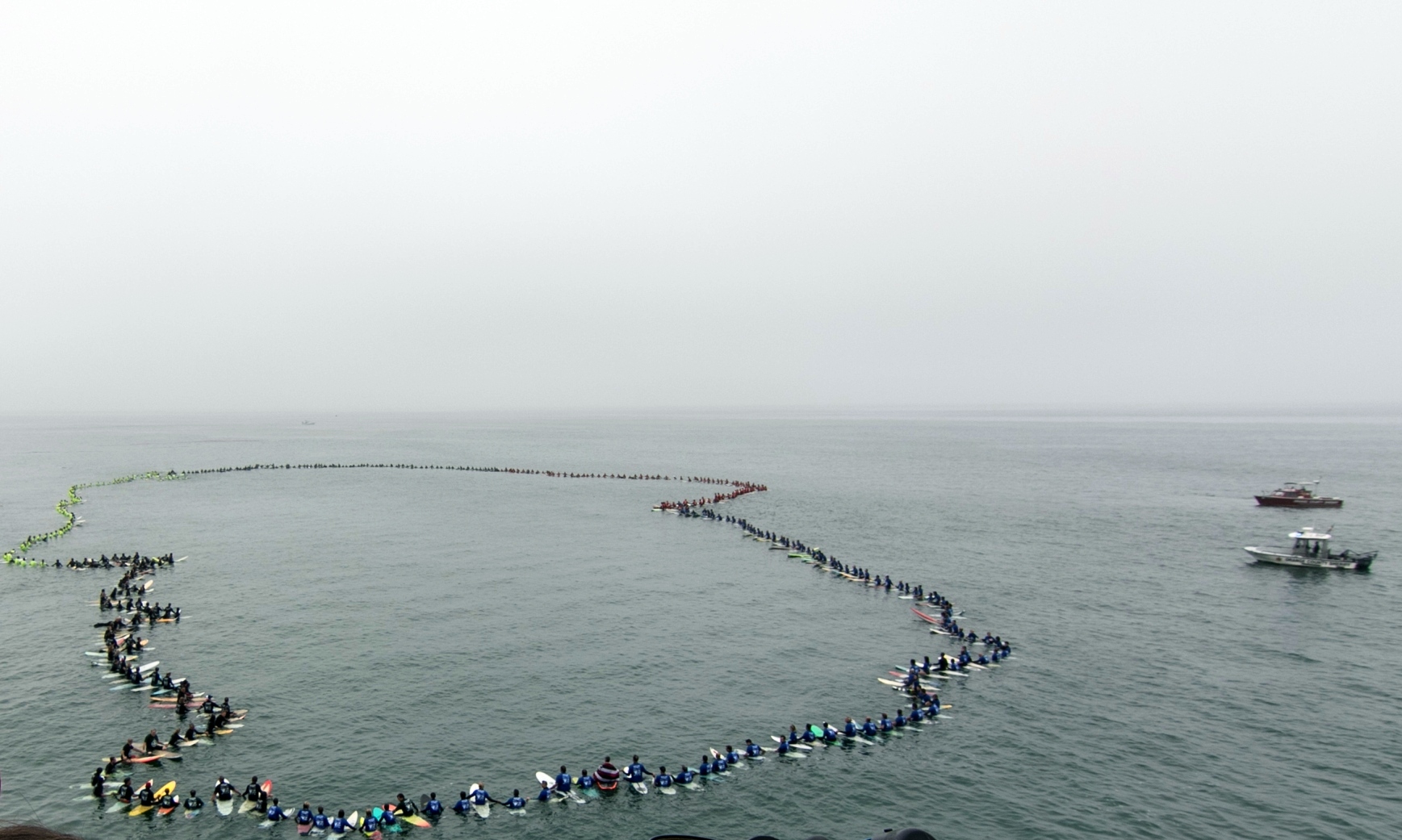 Newport Beach's northern neighbor on the California coastline, Huntington Beach, lived up to its "Surf City" nickname Tuesday as several hundred surfers paddled out into the water, held hands and broke a world record.
In celebration of International Surfing Day, the HB International Surfing Museum organized the "Surfing Circle of Honor" just past the pier.
"A circle of solidarity, to honor surfing culture and heritage, our next generation surfers, our healthy surfing playgrounds, and celebrating surfing in the summer [Olympic] games, and to support our International Surfing Museum," officials explained on the museum's website.
The 511 surfers (and one dog) broke the Guinness World Records'  "largest surfing paddle out" category.
For more information, visit surfingmuseum.org.