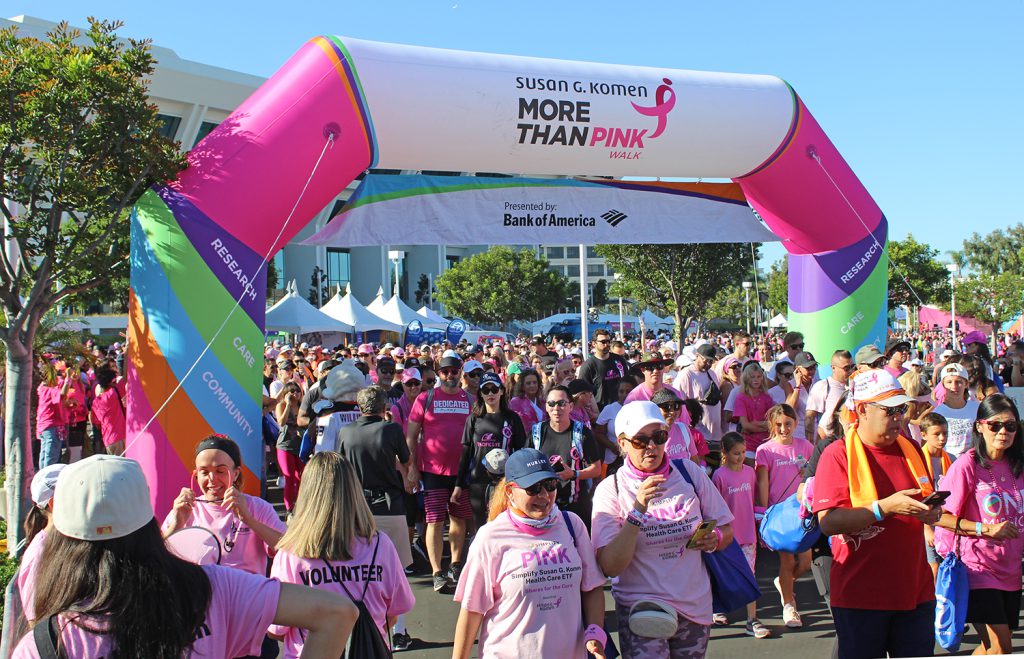 The Pink Walk is back!
Susan G. Komen, the world's leading breast cancer organization, will be hosting the return of the 2023 Orange County "More Than Pink" walk on Sunday, Sept. 24 in Fashion Island.
Thousands of individuals including family and friends will come together to celebrate breast cancer survivors and those living with metastatic breast cancer, honor those who have passed away from the disease, and raise critical funds that provide research and support services for breast cancer patients.
Registration begins at 7 a.m. A variety of community information booths and sponsor tables will be at the event. The opening ceremony kicks off at 8:30 a.m. The Walk starts at 9 a.m. in front of the Pacific Life building on Newport Center Drive.
Several thousand people of all ages – many wearing pink – will walk a route around Newport Center Drive, cheered on by spectators.
The presenting sponsor for the Orange County "More Than Pink" walk is Pacific Life.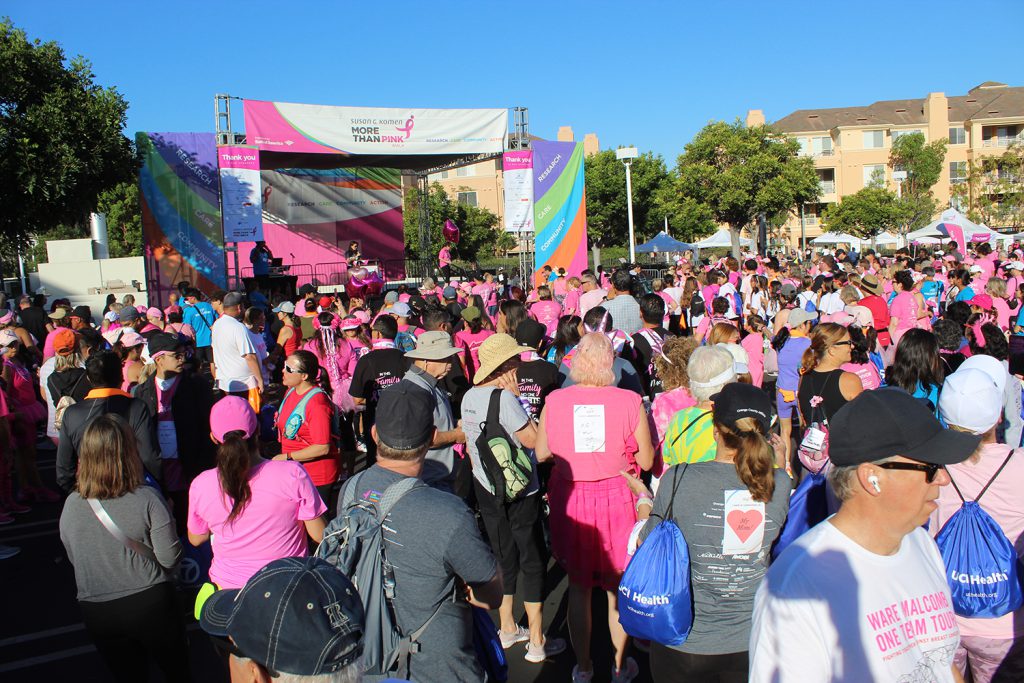 "We are excited to bring back the 'More Than Pink' walk to the community and welcome walkers to this event to make a difference in our fight against breast cancer," said Megan Klink, Vice President, West Region at Susan G. Komen. "Continuing to support individuals going through breast cancer in our community is a critical mission and the demand for our services continues to increase."
Last year's fundraising goal for the walk was $550,000. This year, the goal is $589,000.
In addition to longtime sponsor Pacific Life, other sponsors for the event include Albertsons Vons Pavilions Foundation, Allergan Aesthetics, an AbbVie Co., Armanino LLP, AvalonBay Communities, City of Newport Beach, Cox Communications, Evolus, Hoag Family Cancer Institute, KABC-TV, Kaiser Permanente, KCOMM, MemorialCare, Mentor Worldwide LLC, Mother's Market & Kitchen, OC Register, PepsiCo/FritoLay, Puma Biotechnology, Pure Steel, Thales Avionics, Toyota of Orange, UCI Health and Ware Malcomb.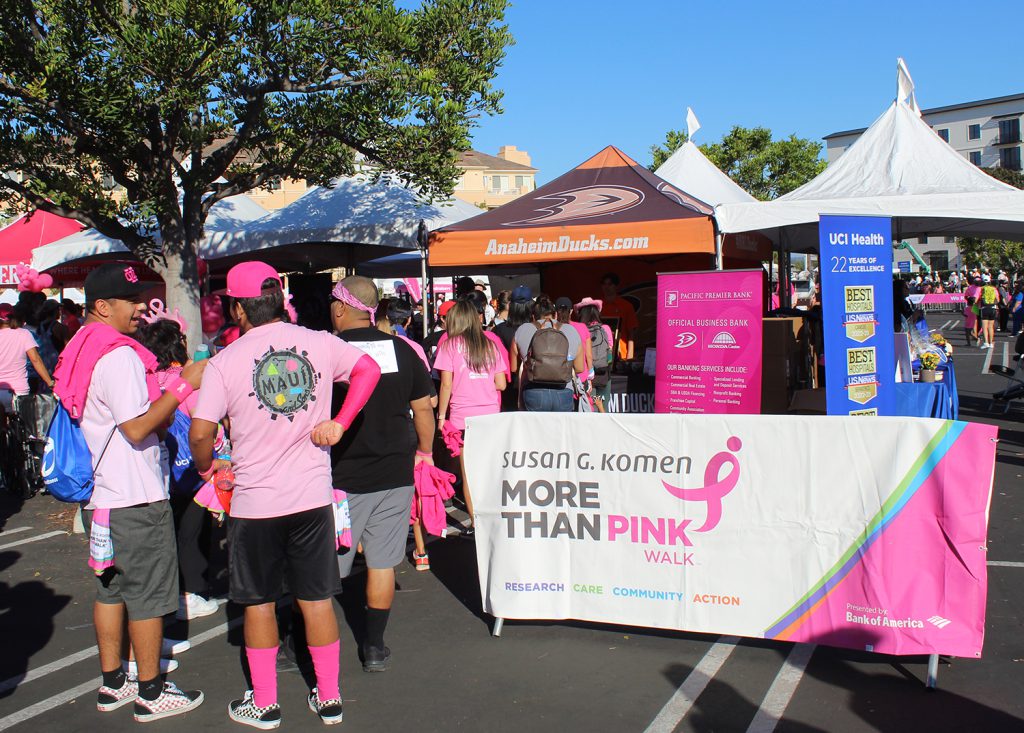 Registration is still available for solo walkers or teams. Volunteers are also needed. Spectators are welcome along the route. Visit https://www.komen.org/orangecountywalk for more information.
Portions of Newport Center Drive and some adjacent streets will be closed to traffic for the duration of the event.
The Susan G. Komen breast cancer organization works to save lives and end breast cancer forever. Komen has a comprehensive approach to fighting this disease and supports millions of people in the U.S. and in countries worldwide. They advocate for patients, drive research breakthroughs, improve access to high-quality care, offer direct patient support and empower people with trustworthy information.
The organization was founded by Nancy G. Brinker, who promised her sister, Susan G. Komen, that she would end the disease that claimed Suzy's life. Susan G. Komen remains committed to supporting those affected by breast cancer today, while tirelessly searching for tomorrow's cures.
Visit www.komen.org or call (877) GO KOMEN.