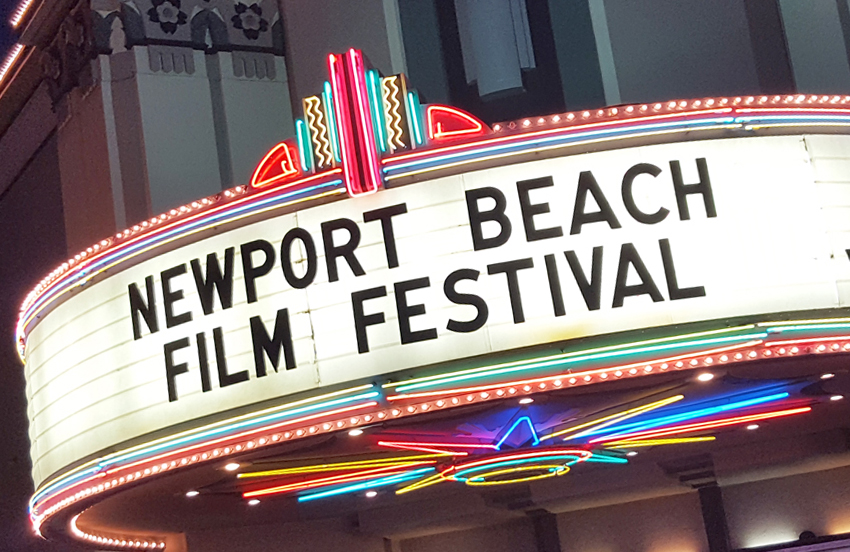 Back for its 24th annual close-up, the Newport Beach Film Festival returns Oct. 12 to 19 with an impressive lineup of nearly 100 films from 19 countries including 14 World Premieres, 14 U.S. Premieres, six North American Premieres, 15 West Coast Premieres, and five Southern California Premieres.
"Eclectic and awe-inspiring, this year's programmed lineup unites exciting upcoming awards contenders with that spectacle of global filmmaking which our audience treasures," said Gregg Schwenk, CEO and Executive Director of NBFF. "We are honored to be sharing this selection of extraordinary talent and supreme storytelling with our loyal Orange County audience."
For Festival passes, tickets, and complete line-up, visit www.NewportBeachFilmFest.com.
Opening and Closing Night Films
The opening night film on Thursday, Oct. 12 was the Los Angeles Times Envelope screening of "The Absence of Eden," directed by Marco Perego and starring Zoe Saldaña. The opening night film screened at the Edwards Big Newport theatre, which hosted a red-carpet event prior to the screening. The filmmakers participated in a moderated interview prior to the screening. A post-screening gala was held at Fashion Island featuring dozens of restaurants serving signature dishes.
The festival will close with Focus Features' "The Holdovers," directed by Alexander Payne and starring Paul Giamatti, on Thursday, Oct. 19 at the Port Theatre in Corona del Mar.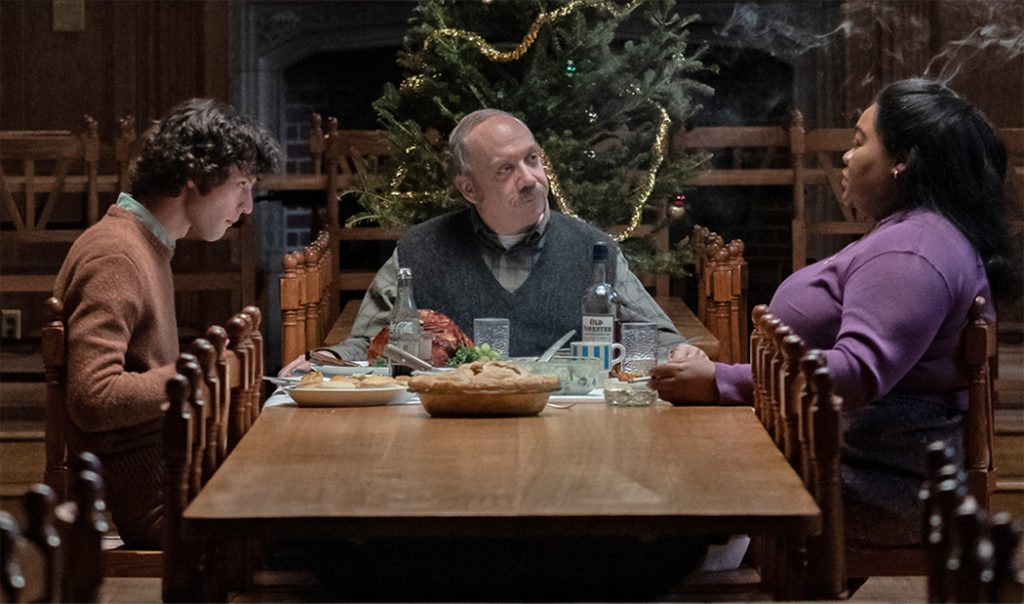 "The Holdovers" follows a curmudgeonly instructor (Giamatti) at a New England prep school who is forced to remain on campus during Christmas break to babysit the handful of students with nowhere to go. Eventually he forms an unlikely bond with one of them — a damaged, brainy troublemaker (newcomer Dominic Sessa) — and with the school's head cook, who has just lost a son in Vietnam (Da'Vine Joy Randolph).
The Focus Features comedy reunites Payne, the director of wine country road trip film "Sideways" with Giamatti, who starred in "Sideways."
Tickets to the Closing Night Film and Gala are $145. Gala events are open to attendees 21 & older.
Centerpiece and Spotlight Films
The Newport Beach Film Festival has selected three Netflix titles as Centerpiece films including "May December" directed by Todd Haynes and starring Natalie Portman, Julianne Moore and Charles Melton; "NYAD" directed by Elizabeth Chai Vasarhelyi and Jimmy Chin, and starring Annette Bening, Jodie Foster, and Rhys Ifans; and "Rustin" directed by George C. Wolfe and starring Colman Domingo.
Apple Original Films' "Fingernails" directed by Christos Nikou and starring Jeremy Allen White, Riz Ahmed, Annie Murphy, Jessie Buckley and Luke Wilson is another Centerpiece screening.
Fifteen international films are selected as part of their Spotlight section from countries including Canada, China, Germany, Iran, Ireland, Italy, Japan, Mexico, South Korea and Sweden.
Special Events
On Saturday, October 14, the Festival will host a conversation and book signing with award-winning actor Rainn Wilson, a two-time New York Times Best Selling author, founder of the nonprofit Lidé Haiti and a climate activist. His new book is "Soul Boom: Why We Need a Spiritual Revolution."
Fans of the sitcom "The Office" will recognize Wilson for his role as Dwight Schrute, for which he earned three consecutive Emmy Award nominations for Outstanding Supporting Actor in a Comedy Series.
According to press material, Wilson is the co-founder of the media company SoulPancake and explores the problem-solving benefits that spirituality provides to create solutions and ultimately find happiness in an increasingly challenging world. In this book, Wilson speaks to the possibility and hope for a spiritual revolution, a "Soul Boom," to find a healing transformation on both a personal and global level. Though a serious and essential pursuit, he brings great humor and his own unique perspective to the conversation.
Director and writer Jim Sheridan will attend a special retrospective screening of "In the Name of the Father" on Sunday, Oct. 15. The 1993 biographical crime drama is based on the true story of the Guildford Four, four people falsely convicted of the 1974 Guildford pub bombings that killed four off-duty British soldiers and a civilian. The film was nominated for seven Academy Awards and stars Daniel Day-Lewis, Emma Thompson and Pete Postlethwaite.
The Festival will hold a culinary reception on Tuesday, Oct. 17 to celebrate the premiere of "Susan Feniger. Forked," a documentary film chronicling Feniger's personal journey of opening her first solo restaurant. The event features signature bites from Feniger, a brief Q&A alongside her partner, filmmaker and Emmy Award winner Liz Lachman, and a screening of the film.
Film Highlights
Highlights for this year include the World Premiere of "Brave the Dark" directed by Damian Harris with Jared Harris and Nicholas Hamilton; the U.S. premiere of "Mr. Blake At Your Service!" directed by Gilles Legardinier and starring John Malkovich; the West Coast Premiere of "William Shatner: You Can Call Me Bill," directed by Alexandre O. Philippe.
Israeli-American filmmaker Matthew Mishory's latest feature, the documentary "Fioretta," has its West Coast Premiere on Thursday, Oct. 19 at 5:30 p.m. at the Lot, followed by a cocktail reception. Filmed on location in Prague, Czech Republic; Vienna, Austria; Venice, Italy; Florence, Italy; and Los Angeles, "Fioretta" follows renowned American lawyer and genealogist Randy Schoenberg and his teenage son Joey Schoenberg on a journey through Europe (and the centuries) as they reclaim and reunite the fractured shards of 500 years of family history. Along the way, they encounter kings, mystics, and a false messiah, as well as the ordinary people who witnessed Europe's distant and recent past.
About the Newport Beach Film Festival
Attracting over 50,000 attendees to Orange County, the Newport Beach Film Festival is the largest international cinema event in coastal Southern California, connecting its audience with the very best in independent and international films. In addition to the programmed selection of films, the Festival also presents nightly parties and events featuring more than 60 culinary partners with their finest tastings.
Recognized as one of the largest luxury lifestyle film festivals in the United States, the Newport Beach Film Festival brings a curated collection of films and vibrant cultural gatherings to the Southern California coast. Committed to championing the work of original storytellers from around the globe, the Festival celebrates contemporary screen culture, cinematic excellence, engaging the community in compelling conversations with filmmakers and artists.