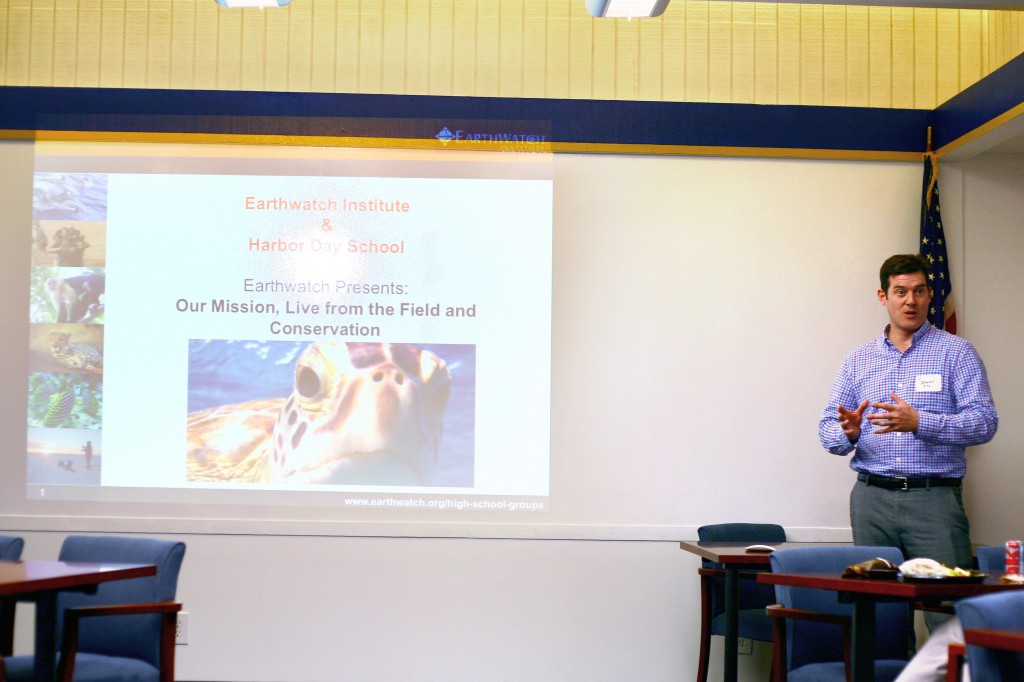 The tables were turned this week at Harbor Day School as some of the teachers learned a thing or two about a volunteer opportunity to do some scientific research.
About 25 staff members, teachers and parents learned about the Earthwatch Institute, an environmental nonprofit volunteer organization based out of Boston, that aims to "engage people worldwide in scientific field research and education to promote the understanding and action necessary for a sustainable environment."
James Fry, Executive Director of Global Public Programs for Earthwatch, discussed conservancy issues from around the world and gave an overview of the organization during a presentation Tuesday at the school.
Earthwatch is an exciting way to discover the world, Fry said.
"Going on an Earthwatch expedition is like walking into the pages of a National Geographic," he said. "In one team (expedition) you can't necessarily understand how your contribution is going to impact the big picture, but it does."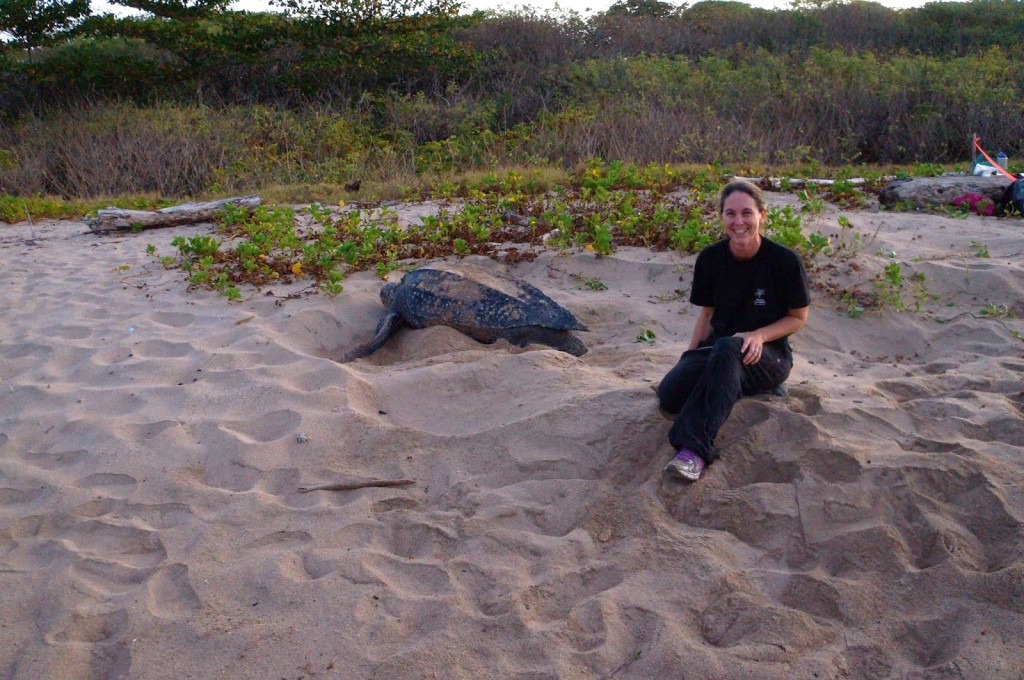 Teams research wildlife and ecosystems, archeology and culture, climate change and ocean health. Participants work one-on-one with scientists on projects.
Projects include investigating threats to chimps in Uganda, unearthing ancient history in Tuscany, climate change at the arctic's edge, and investigating whales and dolphins of the Norwegian arctic and more.
"Once you've had this experience it's hard to go to being just a tourist," Fry said. "There's nothing like it."
The school has sent two teachers the past two years.
"This is a very unique experience for a school to be able to do this," said HDS director of communications, Noelle Becker.
Harbor Day School's Earthwatch trips are funded through donations from the school's fall 2011 fundraiser. The event raised enough for the school to send two teachers each year for five years.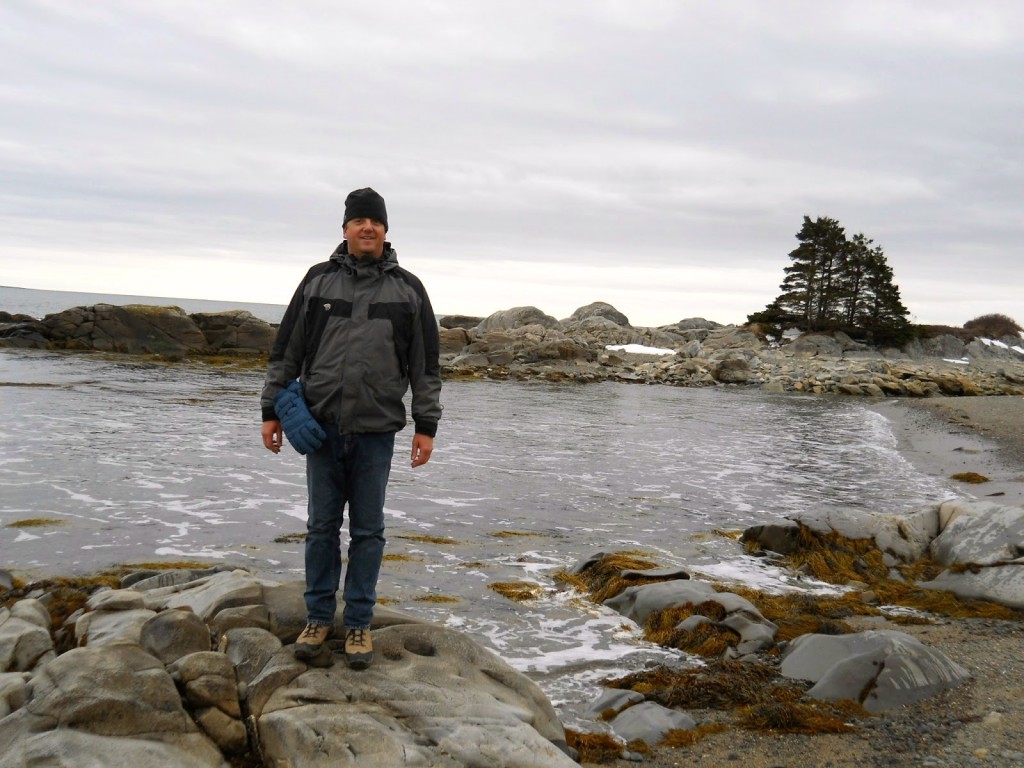 The four teachers who have previously gone on Earthwatch trips also spoke during Tuesday's presentation. Art teacher Leslie Yager talked about her experience last fall studying the butterflies and bees in the Himalayas; Susan Johnson, an upper school English and literature teacher, spoke on her Costa Rica trip studying leatherback sea turtles last January; science teacher Jean-Paul Rimlinger explained his Nova Scotia experience studying mammals last March; and first grade teacher Lynette Vieira discussed her experience in November studying koalas in Australia.
Each teacher spoke about their experience, what they learned, and how they shared it with their students and Harbor Day School.
The next two teachers will be selected over summer and will travel sometime during the 2014-2015 school year.
Volunteers are from all walks of life, Fry said. More than 3,000 people participated last year, he added. The organization has 16 research expeditions in over 30 countries.
"This is not a vacation," Fry said. People are working eight to 10 hours a day, he explained. And "not in the most glamorous conditions."
"They really earn the opportunity," he said.
And it's worth it, he said.
"The Earthwatch experience can be life-changing," Fry said.
For more information, visit earthwatch.org.
For more information about the teachers' trips, visit their blogs at http://bbhimalayas.blogspot.com, http://sjohnsoncrturtles.blogspot.com, http://rimlingermammalsofnovascotia.blogspot.com, and http://earthwatchaustralia.blogspot.com.