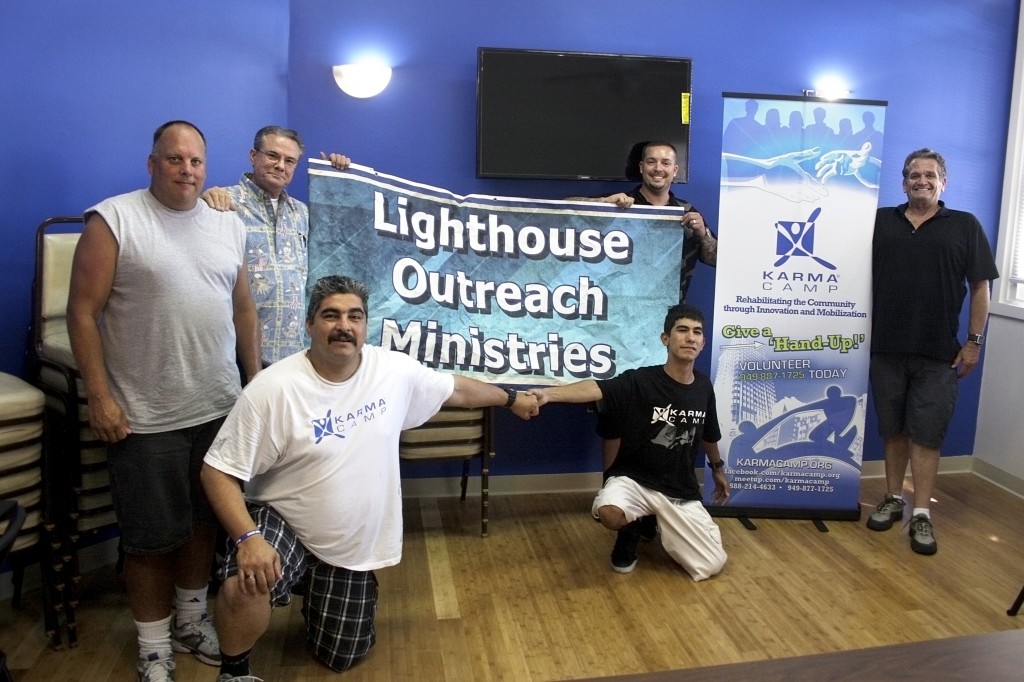 A Newport Beach-based charity has teamed up with a Costa Mesa church to address an issue that affects both cities, as well as the rest of Orange County.
Karma Camp and The Lighthouse Church of the Nazarene in Costa Mesa are collaborating on a Training Development Center, which will include online computer learning and training, in a newly outfitted room at Lighthouse. The room has dedicated internet access, which Karma Camp will foot the bill for, to run the online training programs.
The center is set to launch on Sept. 16.
It took a while to get here, both Karma Camp Executive Director Greg Sipe and Lighthouse Pastor Phil Eyskens agreed.
"I think we share the same vision and we have the same passion in our heart about homelessness in the community," Sipe said. "There definitely needs to be a revolutionary kind of systematic (program) that needs to happen."
It's a positive relationship and it's beneficial to the community, Eyskens added.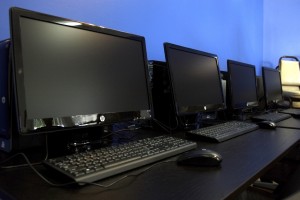 "I'm looking forward to getting it started," he said. "It's a labor of love and, praise the Lord, we're going to see this thing through."
Sipe and Eyskens had to approach the Anaheim District advisory board for the Church of the Nazarene, who owns the building, for approval. They really supported the idea, Eyskens said.
"This is a small step in the right direction," Eyskens said. "We're really hoping and praying that this thing will get some teeth and some traction and go. That's our hope."
The online training curriculum includes more than 100 different self-paced modules of learning life skills, computer basics, finance and budgeting information, and more, Sipe explained. Users can also earn their GED.
It's a hand up, not a hand out, both Sipe and Eyskens emphasized.
It remains to be seen how the center will be utilized and how popular it will become, said Eyskens, although he does think it will be well received.
It is an interesting collaboration between The Lighthouse Outreach Ministries and Karma Camp, he explained.
"This is a unique venture," he said. "We have to pray every step of the way."
This relationship is unique, Sipe said, because a nonprofit, non-denominational organization is using the space on private property owned by the church. It wouldn't work on public space, he added.
Karma Camp is in an interesting position to work with churches, city, community, corporations and connect everyone, Sipe said.
The primary contributors, for about 85 percent of the project,  are Chino area resident, Linda Dabbs, and Proto Space Engineering Inc. from South El Monte.
The organization is looking for more community members and local companies to help out, provide resources or contribute in other ways and together work on the issue of homelessness.
The idea for a tech learning center from Karma Camp comes after Sipe hit the streets to find out what homeless people really need and what would make a difference.
"When you come down to the street level and talk to them one-on-one," he said. "To get the reality, you have to go there."
His research on the street first brought about Karma Camp's Interlink Outreach Program, which provides homeless people with access to the internet, document storage, Google voicemail, and other technology related needs.
On The Lighthouse's side, it started with a small idea three years ago with someone willing to donate laptops, Eyskens explained. The plan got close, but fell through. Then Sipe approached Eyskens with a similar idea and said he thought it could be done better.
Approximately 60 people or more come through The Lighthouse on a daily basis, Eyskens explained.
Although the idea has been in the works on both sides for several years, actually  setting everything up took 10 hours, and was accomplished with help from two formerly homeless men, Rudy Gonzales Jr. and Steven Andrew Novelo.
Both Gonzales and Novelo are Karma Camp sponsored residents in Sipe's sober living home. They work odd jobs for Karma Camp while living in the house and receive help getting their lives back on track.
"Greg (Sipe) is an awesome person," Gonzales said. "He took me off the streets. I'm very grateful."
Gonzales has had a rough life, he said, and things really went downhill last year after his father died in his arms.
"It was really hard," he said.
He didn't want to ask for help and ended up on the streets.
"I don't want to be on the streets," he said in a Karma Camp video testimonial. "I need help… I'm struggling."
When he saw Karma Camp at an event in Santa Ana in January things started to look up. He had addictions and issues he has had to work through.
"It's going to work out," he said, things are changing and improving already.
Gonzales has also reconnected with his family, including his two daughters Vanessa, 15, and Alexis, 12.
Novelo, 24, said he wants to show his parents, Abraham and Angelica, that he can turn his life around.
"I want to show them I can change and do better in my life," he said.
The young man had been addicted to pills and had a lot of internal issues he is still working through, he said. He's been sober for 20 days.
"I feel better," he said. It's a big difference, he added.
With counseling and the help that Karma Camp has provided, he can see change in his future.
Both men said they have hope for the future.
For Daniel Chatters, Lighthouse has helped make a difference in his life. He was on the street and drinking heavily. He's been sober nine months now.
"(Lighthouse) has been good. They've helped me out a lot," he said.
Eyskens and Sipe feel that together, Lighthouse and Karma Camp, along with support from the community, they can make a difference in the community.
"We're in a position, right now, as a community, to really either make it or break it," Eyskens said. "There are some grand possibilities here."
For more information on Karma Camp, visit karmacamp.org or call (949) 636-1870. For information on The Lighthouse Church of the Nazarene in Costa Mesa, call (949) 548-7161.