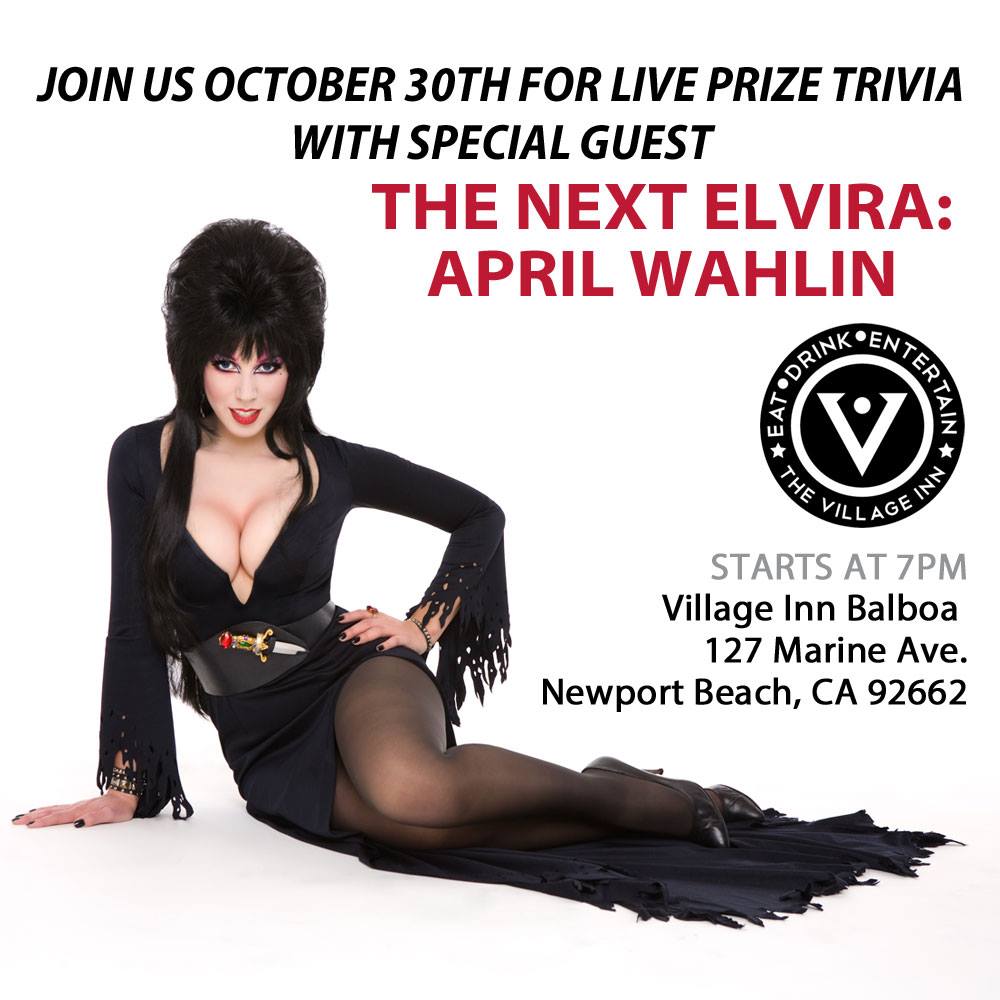 April Wahlin, who was voted to be the next Elvira out of thirteen spooky contestants on the Fox Reality channel's "The Search for the Next Elvira" series, comes to The Village Inn on Balboa Island on Tuesday.
Elvira herself, the famous horror hostess and Mistress of the Dark otherwise known as Cassandra Peterson, chose Wahlin to play the role.
Wahlin, as Elvira, will host a trivia night at The Village Inn. She will be joined by Morgan Wisbey, who hosts live trivia every Tuesday night at the Inn.
Not only does Wahlin dawn the role of The Next Elvira, bearing her best black dress and 80s-inspired punk hairdo to match, she is also a published fiction author of the books "Thirteen Offerings" and "Pandora Syndrome."
Wahlin will be selling and signing copies of her book and taking pictures with guests.
Trivia begins at 7 p.m., meet & greets are held prior to the trivia.
For more information, visit VIBalboaIsland.com.