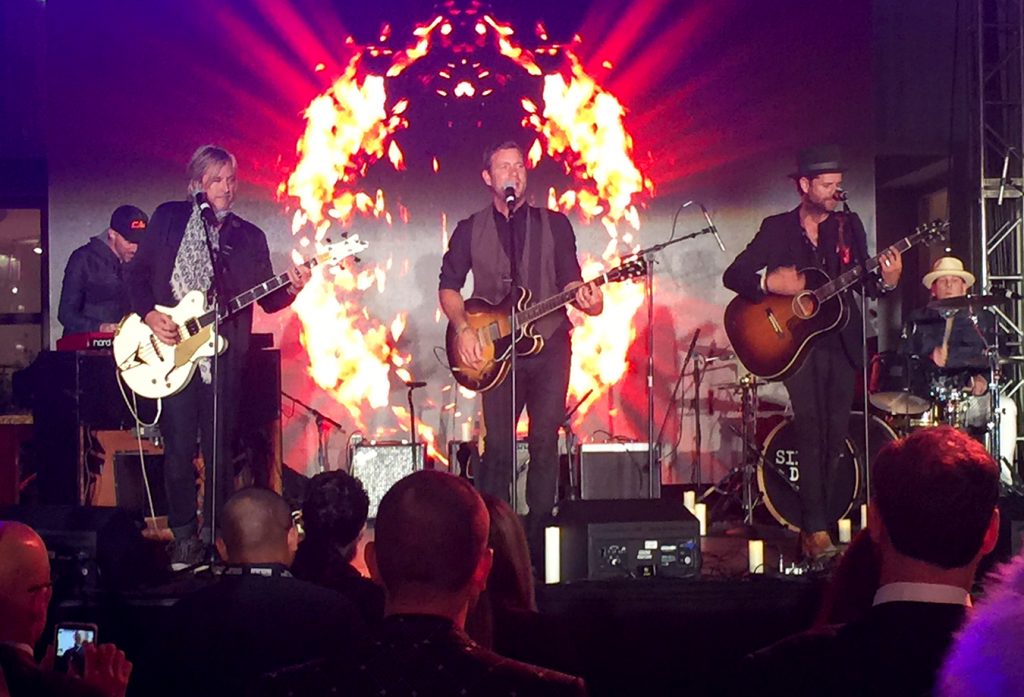 What does it take for musicians to bond with one another? For the four members of The Side Deal, it was a patch of black ice.
The band was in Park City, Utah for the Sundance Film Festival. They were driving to a morning gig in a rented car, and it was snowing. Coming down a steep grade their car hit a patch of black ice and started to slide toward the railing.
"We slammed into the railing, but we survived," recalled band member Joel Owen. "That's when we really became a band. We thought something's going on here."
Something is indeed going on for The Side Deal, a super group based in Newport Beach comprised of drummer Stan Frazier from Sugar Ray, bassist Charlie Colin from Train, and guitarists Joel and Scott Owen of PawnShop kings.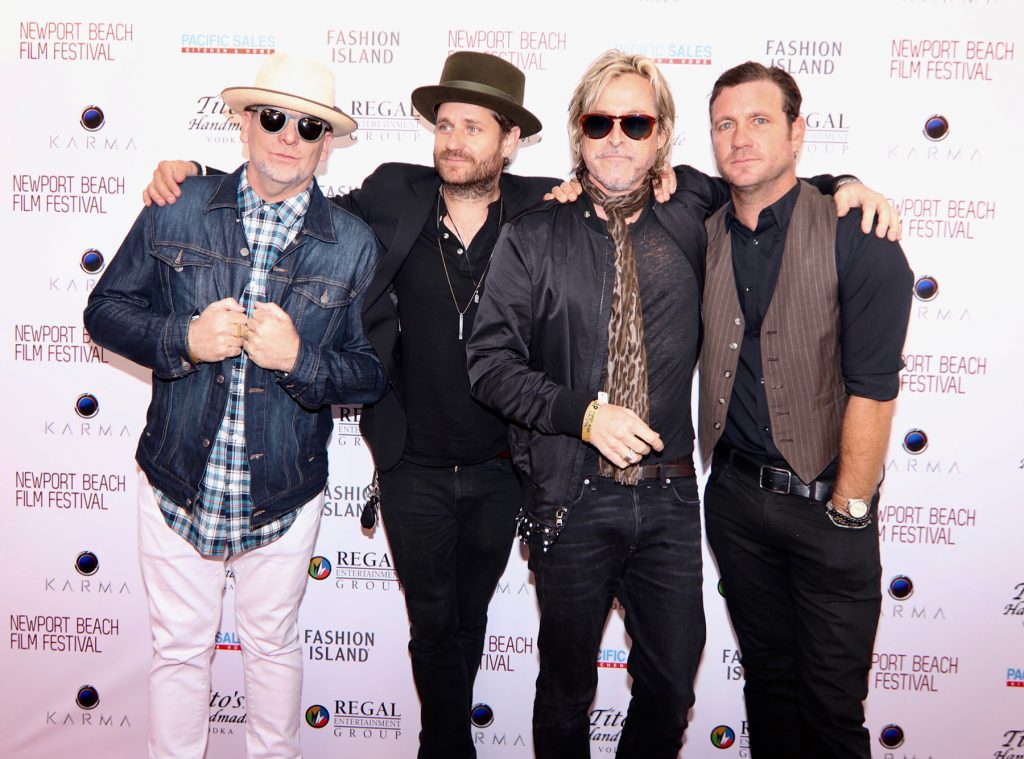 Since forming two years ago, The Side Deal has performed at multiple events including The Coach House and the opening night gala for the Newport Beach Film Festival, showcasing their signature four-part vocal harmony and modern rock approach.
So exactly who are these guys?
Charlie Colin is a two-time Grammy award winner with three Billboard Top 10 Singles and three Platinum records. Stan Frazier is a No. 1 hit songwriter with four Billboard Top 10 singles and two Platinum records. Scott and Joel Owen were named by Rolling Stone Magazine as one of "The 10 New Artists You Need to Know" following their sixth independent record release.
Collectively, The Side Deal members have sold over 20 million albums worldwide, garnered over 230 million views on YouTube, and performed 5,000+ shows worldwide to a cumulative audience of more than 6.5 million people.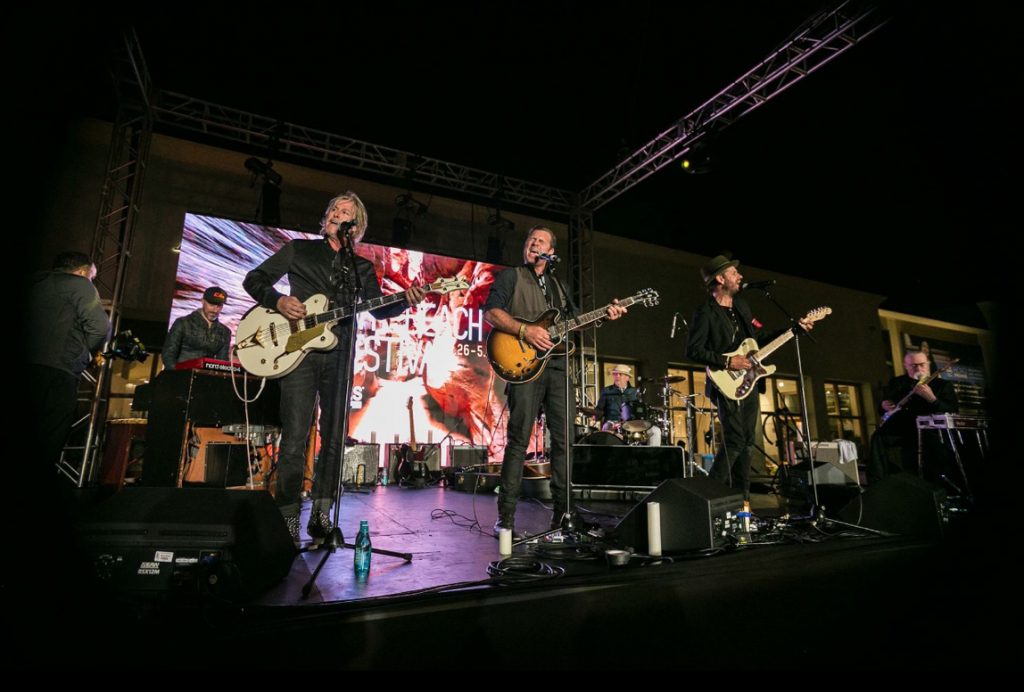 Their live set includes familiar and revamped renditions of their global hits including Train's "Drops of Jupiter" and "Calling All Angels," and Sugar Ray's "Fly" and "Someday," alongside new The Side Deal originals such as "Burn the Ships" and "SOS."
The Side Deal has been in the studio working on new material produced by former Talking Heads guitarist Jerry Harrison. Their debut release is set to coincide with their October 27 concert at the Irvine Barclay Theatre.
The band members are no strangers to high-profile events thanks to their illustrious past association with famous bands. Coincidentally, they all grew up in Newport Beach—Colin attended Newport Harbor High, the other three went to Corona del Mar High.
Colin joined a band called Side Effects when he was just 15, while Frazier had a band called The Tories when he was in 8th grade. That band morphed into The Shrinky Dinx, which eventually became Sugar Ray.
Frazier recalled what it was like being on the Warped tour in the summer of 1997, when the Sugar Ray song "Fly" (Frazier was the song's main writer) was released.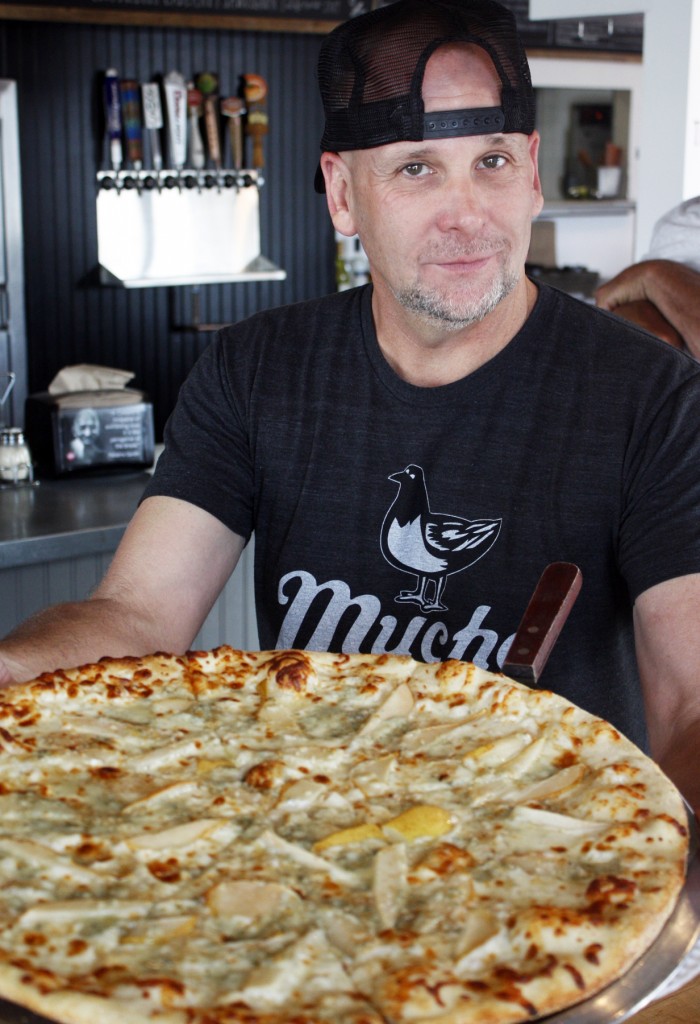 "It was a life changer," said Frazier. "We were tracking the music magazines including Billboard. Every week 'Fly' was moving up the charts. I remember the day we hit number one. Nothing will replace going to number one at age 25, but the things we're doing now as a band—it a pretty cool thing," said Frazier.
Also cool for Frazier was winning the culinary reality show Chef Race in 2012 and a prize of $100,000. Frazier parlayed that experience into becoming the co-owner of Sgt. Pepperoni's Pizza in Newport Beach, one of his favorite haunts as a teen.
Frazier connected with Colin after the Train bassist returned to Newport Beach for a charity show and started dating a woman from Balboa Island. She asked if he knew Stan Frazier and insisted Colin meet him. An instant friendship was formed.
The seed for Side Deal was sown in 2016 when Colin called Frazier to come down and jam with him at the Lido Theater where his new band, Painbirds, was performing with Skunk Baxter of The Doobie Brothers and Steely Dan fame. Stan invited Scott and Joel to the gig. After the show, they all went out and started talking.
"It was serendipity," noted Joel Owen.
"We had a board meeting—which means we went surfing together," said Colin. "There was definitely chemistry there."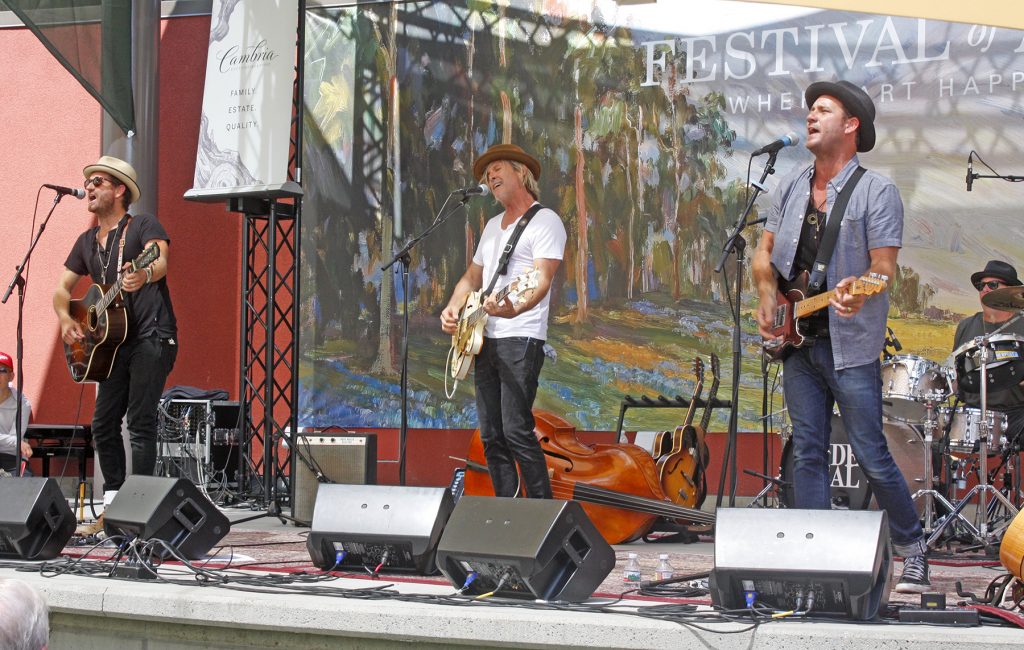 "We're four very capable guys leaning on each other. It's a very interesting collection of guys," noted Scott Owen. "We have an appreciation for different things. We're doing our own covers, and the way we play each other's songs are almost a blended version of the songs everyone knows, but the songs take on a different life, not like just recreating the sound from a record."
"It's strange to feel revitalized and play music together, it's what we do for a living, what we've done for our whole lives," added Frazier. "The new stuff we're writing is magical. It's like being in a garage band again."
This "garage band" of veteran hitmakers will be performing October 27 at the Irvine Barclay alongside musical guests Jerry Harrison and Skunk Baxter.
For tickets to the concert, visit TheBarclay.org.
For more information on Side Deal, visit SideDealMusic.com.