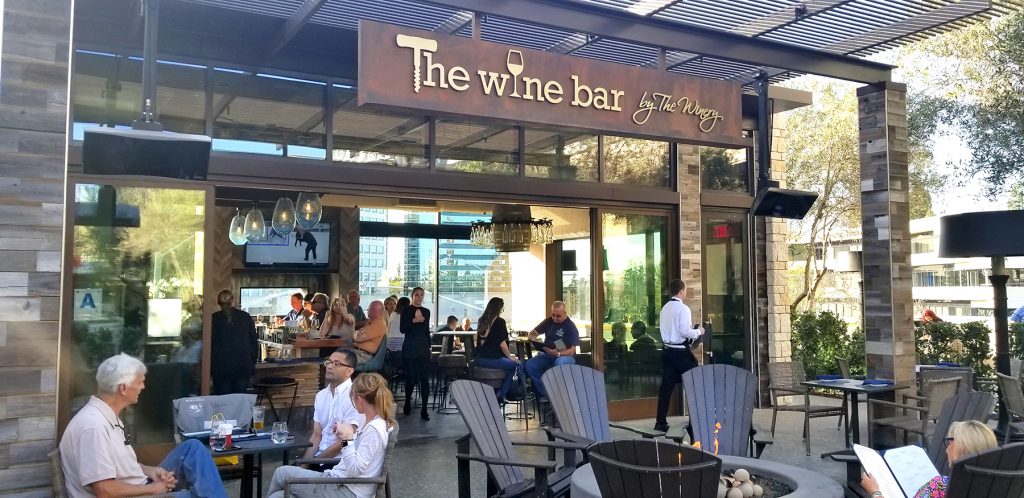 I've known The Winery Restaurant partners JC Clow and William Lewis for nearly 20 years since their days at Morton's near South Coast Plaza. I was excited when they opened The Winery Restaurant in Tustin 10 years ago, and equally excited when The Winery Newport opened several years ago in a prime spot on Newport Harbor.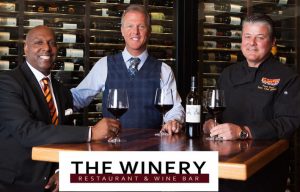 I'm a frequent visitor to The Winery Newport thanks to the creative menu from Executive Chef and partner Yvon Goetz, who specializes in wild game as well as steaks and seafood (his venison dish is my personal favorite), and the spectacular ambiance and décor.
My mother loves to celebrate special occasions at The Winery Newport, but on Easter this year we went to The Winery in Tustin, where she devoured her salmon dish (and her chocolate dessert).
The Winery "Boyz" (as the partners call themselves) have hit a trifecta by opening a third location last month in La Jolla, in the Westfield UTC mall not far from the I-5 freeway.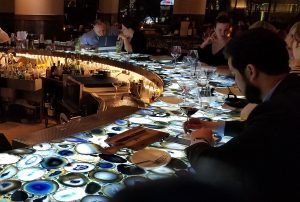 Fellow foodie Shelly Zavala was in San Diego last weekend, so I met her at The Winery La Jolla so we could check out the new digs and dig onto some tasty food.
We started with glasses of bubbly at the adjacent Wine Bar by The Winery, a cozy spot for drinks and appetizers before strolling next door for dinner.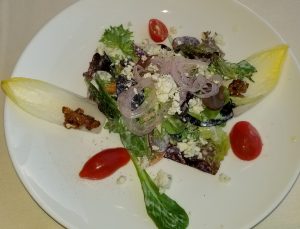 The menu is similar to the other Winery menus, although Chef Yvon told me he's planning to add more seafood dishes, which he said the predominantly female clientele seem to prefer over the beef dishes.
We tried several items, including a wonderful house salad, sensational sea bass, and tasty lamb chops—plus a chocolate dessert to satisfy Shelly's sweet tooth.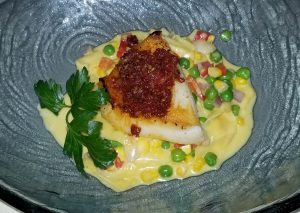 The service was attentive, the décor relaxed yet classy, and after the sun goes down a tree-lined patio adorned with strings of lights illuminates a romantic ambiance.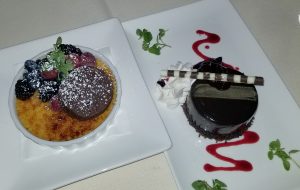 "I loved the casualness of The Wine Bar next door to the actual restaurant," said Shelly. "I enjoyed being able to sit outside and have a glass of sparkling wine with blackberries muddled in it before going to dinner. My favorite entrée was the sea bass that melted in my mouth with wonderfully matched flavors. The details that have been put into the décor and atmosphere made me feel relaxed, like I was on vacation. The Winery has done it again, creating a beautiful restaurant from the design to the food."
I couldn't agree more. By the way, I intend to return soon and try the Winery Grand Cru Burger with American Kobe beef for $18.95, with options to add black truffles for $17 or sautéed foie gras for $25.
Visit thewineryrestaurants.com for more information.