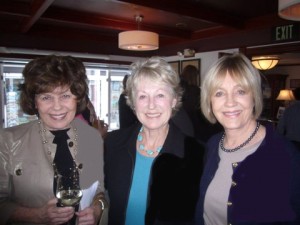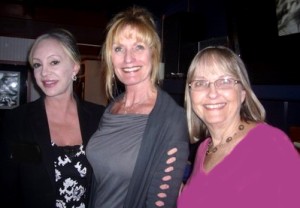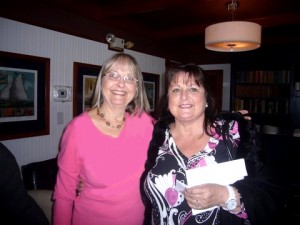 The Divas of the Balboa Theater, a local support guild that has provided invaluable support to the Balboa Performing Arts Theater Foundation over the past decade, got together recently for a reception at the Newport Landing restaurant in Newport Beach.
The evening concluded with a visit to the Theater, where participants viewed a model of the Theater, learned more about the current status of the Theater design and construction and were treated to an often hilarious description of the Theater's history by Evelyn Hart, former mayor of Newport Beach and member of the Foundation's board.
The reunion, organized by Nancy Olson, Denice Mock, and Nancy Smith, brought together 30 members to discuss ways of accelerating the construction of the Balboa Theater and to prepare for its opening season.
In addition, the Divas expressed interest in helping organize and promote the Balboa Theater's upcoming Beach Music Festival, which will take place on the beach-front lawn in Peninsula Park (adjacent to the Balboa Pier) on Saturday, Oct. 13. The all-day Beach Music Fest is expected to draw 5,000 visitors and will benefit Balboa Peninsula businesses and is a major fundraiser for the Balboa Theater.
Past events organized by the Divas have raised funds for the Principal Actor's dressing room, which will be named after the Divas of the Balboa Theater.
Anyone interested in getting involved or learning more about the Divas can contact The Balboa Theater at 949-673-0895 and leave a message for Nancy Smith or Nancy Olson.