Are you crazy about tomatoes? If so, Roger's Gardens is the place to be in March when Tomatomania! – billed as "the world's largest (and most fun) tomato plant sale" returns for the 12th year March 3 through 12.
Scott Daigre, owner of Powerplant Garden Design based in Ojai, and his staff of Tomatomaniacs offer an astonishing selection of over 250 varieties of heirloom and hybrid tomato plants, including new varieties for 2023.
Connect with other tomato enthusiasts and immerse yourself in videos and live streams that will make you want to learn more about these special plants. Experts will answer any questions to ensure a successful tomato season.
During the event, Tomatomania! and Roger's Gardens will be introducing the Tomato of the Year: Dwarf Melanie's Ballet, a beautiful, robust pink, plum shaped, 3-5 oz. dwarf tomato. This new, early, prolific producing tomato offers a solid tomato taste.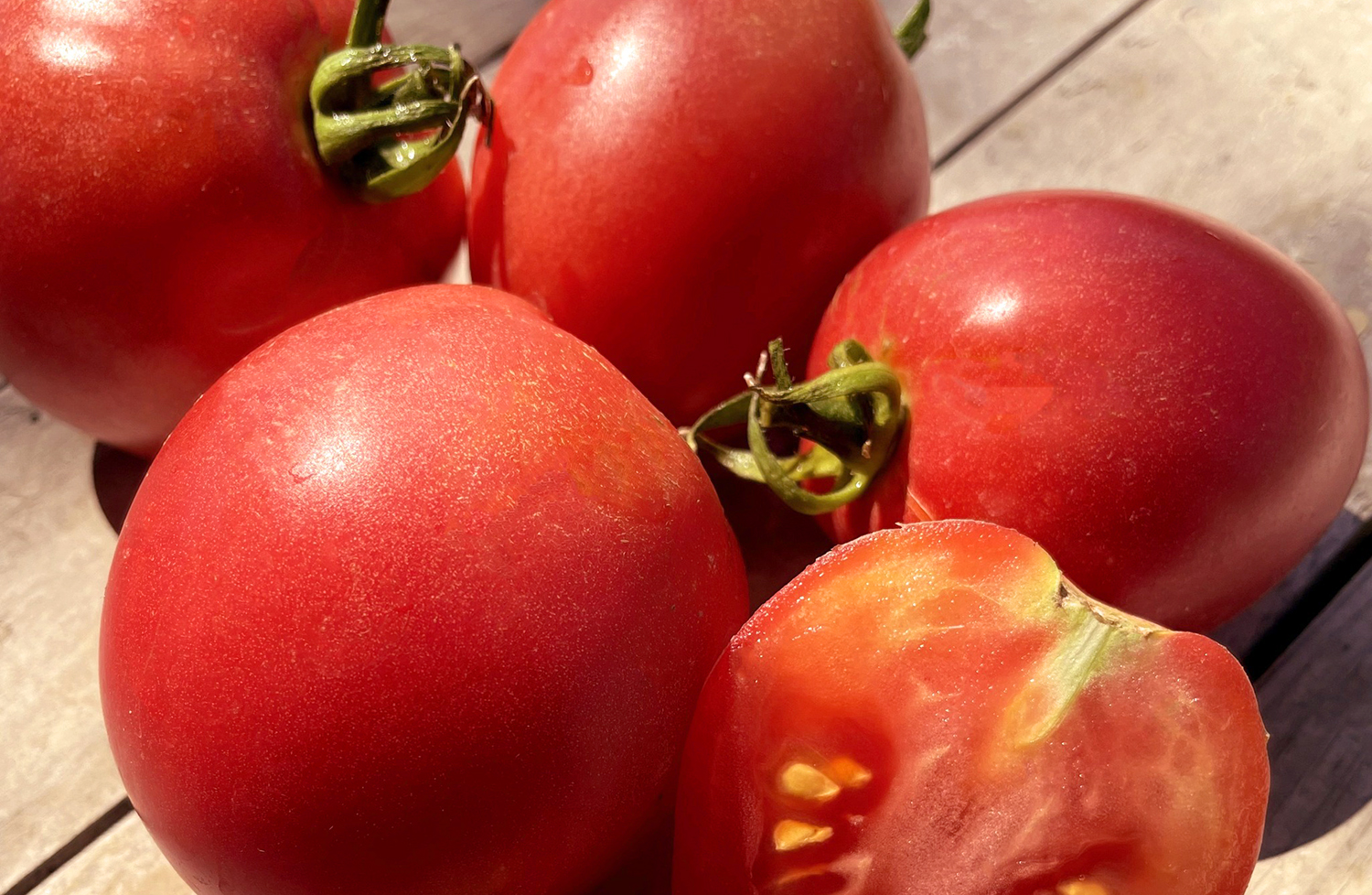 It is great for most uses, but since it's meaty it can be best used as a sauce tomato. This little tomato packs a big punch of flavor, making it the perfect choice for gardeners and tomato enthusiasts alike.
One of the things that sets Dwarf Melanie's Ballet apart is the plants' size. While some gardeners might be hesitant to grow a small tomato, its size is actually its superpower. Dwarf Melanie's Ballet is perfect for gardeners who grow in containers or raised beds, as it takes up less space than larger varieties. This also means you can plant more tomatoes per square foot, which will increase your harvest potential. And with an early harvest, even the most impatient gardener will be satisfied.
This tomato is a true multi- purpose variety, perfect for slicing and eating on its own, in salads, roasted, or used in any sauce preparation. Its meaty texture makes it ideal for any recipe you can dream up, and since it produces so well, you can even freeze some for later in the year.
For more information on Tomatomania! including tips on selecting, planting, growing and cooking tomatoes, visit https://www.rogersgardens.com/pages/tomatoes-peppers.