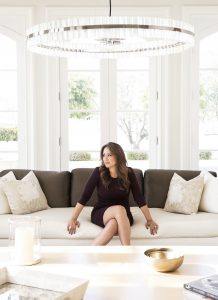 Successful Newport Beach entrepreneur Twila True, a member of the Oglala Sioux Tribe and founder of True Sioux Hope Foundation that benefits the Sioux tribe of Pine Ridge, South Dakota, is leading the foundation's inaugural gala on Saturday, November 12 at the Balboa Bay Resort.
The True Sioux Hope Gala will serve as the first, critical step in supporting the people of Pine Ridge, the second largest Native American Reservation in the United States and the poorest place in the entire nation, as well as pulling a core Orange County group together to serve as a community anchor that will provide ongoing awareness and support.
Chaired by True and prominent Orange County philanthropist Donna Pickup, the Gala will kick off at 5 p.m. with a cocktail reception followed by an evening of dinner, entertainment and a silent and live auction.
Attendees will have the opportunity to learn more about the people of Pine Ridge and will be immersed in a cultural experience through music, dance and art that showcases the strength and spirit of the great Sioux Nation.
While the reservation is located in South Dakota, there are many strong ties to Orange County within the local philanthropic community.
"I grew up in Rapid City, South Dakota, which is right outside the reservation," said Pickup. "My best friend in high school was an Oglala Lakota Sioux, so this cause has always been very close to my heart. I have seen first-hand the struggles of everyday life on Pine Ridge and I believe that by working together and providing opportunities for education on the reservation, we can foster hope and change the future for many generations to come."
True Sioux Hope Foundation's founder Twila True has worked tirelessly with Pickup to organize this important event which is crucial to the ongoing survival of the people of Pine Ridge.
"Without access to parenting education, proper nutrients and adequate healthcare, the infant mortality rate on the Reservation is 18 percent, and 97 percent of the residents live below federal poverty guidelines with little commerce or infrastructure available for employment," said True. "These extreme conditions result in a teenage suicide rate that is 150 percent higher than the national average."
True is also lending her support to the event through sponsorships from her highly successful businesses Polished Perfect and Twila True by Mardo.
Other sponsors include Modern Luxury Magazine, South Coast Plaza and a number of philanthropic families from the community. 
Proceeds from the Gala and auction items will benefit True Sioux Hope Foundation's mission of saving the most vulnerable and delivering hope through the creation of a sustainable infrastructure.
"I know what life on the reservation is like," says True, whose adopted daughter was born on Pine Ridge. "There is an overwhelming sense of hopelessness and despair that these people are struggling to rise above. I have been fortunate to overcome these circumstances and want to share my good fortune with the people of Pine Ridge as much as possible."
For more information on sponsorships or to purchase tickets, visit truesiouxhopegala.org or call (949) 560-9035.