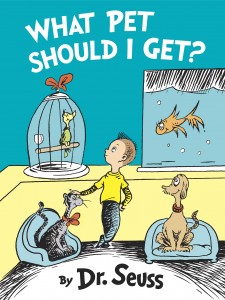 On Wednesday, July 1, Barnes and Noble will kick off their annual celebration of all the things we love to read, watch, and listen to most with the month-long "Get Pop-Cultured" event.
This homage to all things pop culture will include a daily activity honoring the authors, artists, books, music, and more that have left an indelible mark on the collective American experience.
This year's festivities will include a weekly #tbt party (throwback Thursday, for the hashtag challenged) celebrating nostalgia from each decade, beginning with the sock-hop 1950s, and going right through to the decade that closed out the last century, the 1990s.
Barnes and Noble will also offer a Time-Travel Weekend, a "To Kill a Mockingbird" Read-a-thon, and Vinyl Day, as well as days devoted to everything from "Star Wars" to Dr. Seuss.
All throughout, costumes are welcomed and encouraged, and for the duration of the event, visitors can enter to win a $1,000 Barnes and Noble gift card.
Spanning 65 years of pop culture, there will be events for everybody on your reading list, from story-time loving toddlers to Baby Boomers, and even their parents.
Here are a list of just a few of the highlights of this year's celebration:
–#tbt 1950s: Thursday, July 2 at 9 a.m. Enjoy a fun-filled exploration of the books, toys, music, movies and more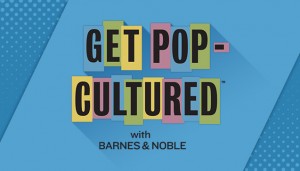 that made the fifties out of this world, including B&N's own hula-hoop contest.
–Time-Travel Weekend: July 3-5. During this weekend, the theme is time travel. On Friday, at 7 p.m., come dressed as your favorite TARDIS-traveling doctor, and enjoy an evening of Dr. Who trivia and giveaways. On Saturday, July 4, at 10 a.m., stop in before the bbq and fireworks with your little paleontologists to explore the world of Magic Tree House with the Dinosaurs Before Dark event. On Sunday, at 2 p.m., come be transported to the Scottish Highlands, during a discussion of the "Outlander" books by Diana Gabaldon, and the TV series they inspired, complete with trivia and giveaways.
–DC Comics Days: July 9-12. Come celebrate dressed as your favorite superhero, and pickup some special limited time Comic Con collectibles, available while supplies last. While you're there, be sure to get your free "Young Gotham" comic and poster.
–Star Wars Saturday: Calling all Jedis, Sith Lords, and droids to join in trivia and activities from a galaxy far, far away. Guests age 13 and older can enter a drawing to win some cool "Star Wars" swag – bring your lightsaber, you never know what kind of intergalactic riff-raff you may run into!
–#tbt 1980s: July 23. Grab your dolphin shorts and neon scrunchie, and remember everything that made the eighties like totally tubular! From Rubik's cubes to "E.T.," test your 80s knowledge with trivia, and perhaps play a little game of name that tune while you're there.
–What Pet Should I Get?: Tuesday, July 28, at 7 p.m. Come join in a very special story time as the brand new Dr. Seuss book, "What Pet Should I Get" is unveiled. Discovered by Seuss' widow, this is a never before seen story, that will invite the younger generation to experience a brand new chapter in the magic of Dr. Seuss.
During the whole month of the "Get Pop-Cultured" celebration, Barnes and Noble will be offering promotional prices, up to 50 percent off on all the authors and genres they are spotlighting. This offers a great opportunity to bring the family out for some good, free, fun, and add to you collection at the same time.
Please visit bn.com for a full listing of events, or call (949) 718-0109 for more information on the Fashion Island location's specific celebrations, as well as the availability of promotional products.
Edie Crabtree is an avid reader and the mother of three active boys. She can be reached at [email protected]