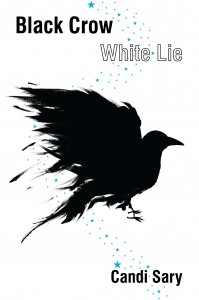 Like any self-respecting book lovers, the owners of Martha's Bookstore are members of a book club. A private group made up of employees and friends, they no doubt have enjoyed many stories, made all the better by lively conversation, and insightful discussions. What they have, that the rest of us don't, however, is the unique ability to share their book selections with each lucky customer that crosses their charming doorstep.
Often, they have the opportunity to turn us on to local indie authors with whom we might not ever otherwise have had the opportunity to become acquainted. Such is the case with their featured book club pick for July, "Black Crow, White Lie," by Newport local Candi Sary.
In this coming of age tale, readers meet Carson Calley, an adolescent facing the tough task of discovering himself while bouncing from motel to motel with his mother, Juliette.
Living an itinerant life in Hollywood with a single mother who supports them through her work as a psychic is not exactly the childhood every kid dreams of. Add in the fact that Juliette is also an alcoholic, and we learn pretty quickly why it is that Carson has to seek out meaningful relationships with the book's other colorful characters: Faris, a tattoo artist, and Casper, the albino owner of a Hollywood head shop.
In an effort to help make Carson's reality a little more hopeful than it actually is, Juliette has, over the years, crafted several elaborate stories for him about their past life, including embellishing upon his real-life gift of being a healer. Taken with the notion that he comes from greatness, despite his current meager situation, Carson believes completely in his mother's tall tales.
As his eyes are opened to Juliette's deception, he begins to question just how much of his life is a lie. He is forced to examine who he really is, and whether his gift is his own,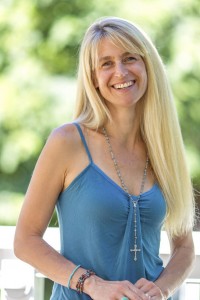 or just another of his mother's stories
It is a curious reality that we often allow ourselves to be inspired by what others can clearly see to be fantasy. As Juliette proved, albeit somewhat misguidedly, sometimes in order to aspire to greatness, we must first believe it is our destiny.
Sary has said that her journey as a writer sprung from her nights as a young mother when she escaped to read books at the library. When her husband would give her a break from her duties as mom, she chose to spend her alone time escaping into the stories of others.
I found this to be an interesting parallel to Carson's story – by escaping into the fiction his mother wove for him, he was able to have faith in himself, and realize his true potential. Likewise, by retreating into the words of others, Sary found the inspiration to pen her own tales.
With her stories having been nominated for multiple awards, including the Amazon Break-through Novel Award, and making the cut as finalists (multiple times) in the William Faulkner Creative Writing Competition, it seems that inspiration has led her to her destiny as well – and one that requires no embellishment.
"Black Crow, White Lie" can be found at Martha's Bookstore, and major online retailers. For more information about Candi Sary, please visit candisary.com.
Edie Crabtree is an avid reader and the mother of three active boys.  She can be reached at [email protected].