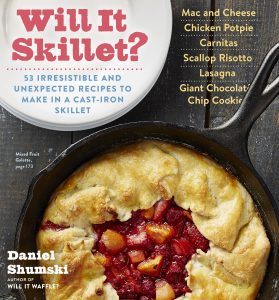 I enjoy cooking, but I totally get why many people don't.
There are so many components to successfully pulling off a meal: balancing nutrition with taste, allowing enough time to properly execute the necessary steps, and knowing the palate of those you are feeding to ensure the finished product will be well received.
Then there is the cleanup. It seems that often, the better the dish, the more pots, pans, and mixing bowls it takes to pull it off. And, don't even get me started on cooking for a family of picky children.
Still, even with all the planning, effort, and yes, sometimes coercing that goes into preparing and serving a meal, there is nothing quite as satisfying as seeing people you love enjoying a meal that you created.
Of course, while preparing things from scratch is rewarding, that's not to say that we kitchen warriors don't appreciate a shortcut every now and then, and if someone can figure out a way to make satisfying down-home meals that don't generate a sink full of dishes, well then, that person will surely have my ear.
It seems that cookbook author Daniel Shumski may have done just that, again. Having worked as a writer and editor for some time, Shumski has put his journalism degrees to good use, travelling the world to report on food for the likes of outlets such as the Chicago Tribune and the Washington Post.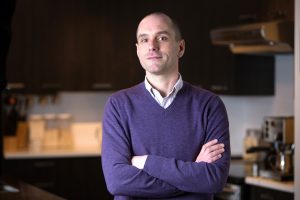 Ramen in Japan? Covered. Ice Cream in Argentina? Check. It was, however, Shumski's blog, waffleizer.com, that may have propelled him to his true calling – retooling beloved recipes to be prepared in nonconventional ways, aka in a waffle iron or skillet.
Through the success of the blog, Shumski published his book, "Will it Waffle? 53 Irresistible and Unexpected Recipes to Make in a Waffle Iron," in 2014, earning a feature on Good Morning America, as well as a following of folks who enjoyed his new spin on things.
Now, Shumski has released a follow-up volume, "Will it Skillet: 53 Irresistible and Unexpected Recipes to Make in a Cast-Iron Skillet."
If you're like me, you remain a little intimidated by cast-iron cooking. Despite the fact that the heavy-bottomed workhorses have been in kitchens for centuries, and their recent surge in popularity notwithstanding, there is just something about the whole seasoning process that has kept me a little skittish.
Fortunately, Shumski addresses that issue thoroughly, before he even begins to share the recipes that are sure to wow you. Beginning with a section on selecting, seasoning, and caring for your new kitchen best friend, he guides you easily through all you need to know, also including a conversion guide as well as other general cooking helps.
Once the schooling is done, we get to the real stars of the book—the recipes themselves.
Separated into four sections ("Breakfast and Brunch," "Snacks, Dips, and Sides," "Main Courses," and "Desserts"), Shumski covers everything from "French Toasted Waffles," to "Roasted Shredded Brussels Sprouts," to "Deep Dish Pizza," and "Mixed Fruit Galette."
Often, the recipes are one skillet wonders, started on the stovetop, then transferred to the oven, all in the same pan, making cleanup on the backend a little less odious. And, if the reviews coming in are to be believed, the recipe for "Chicken Pot Pie (in a Skillet)" alone is worth adding the book to your collection.
In this example of the one skillet options Shumski shares, he replaces the traditional double crust of a pot pie, with a topping made primarily of saltines, butter, and parmesan. After making the filling on the stovetop, the topping is added, and the whole thing is transferred to the oven to bake. Easy-peasy, and apparently so delicious, you'll never crave the crusted type again.
It's enough to make me go out and (finally) grab a cast-iron skillet of my own.
Edie Crabtree is an avid reader and the mother of three active boys. She can be reached at [email protected].