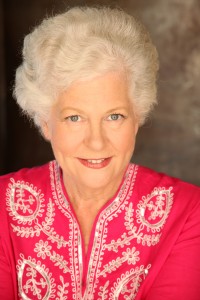 "St. Mark is excited to invite the community to a free and informative Veterans Day event where we'll all learn more about how to help our veterans on the road to healing – by really listening to their stories," said Deborah Mayhew, St. Mark Elder.
"While it might seem unusual to some for a church to host a Veterans Day event, we believe this is something we are called to do. It is not about politics, it is about helping our fellow human beings who have given so much for us and our country."
On Veterans Day, Wednesday, Nov. 11 from 7 to 9 p.m., St. Mark Presbyterian Church will offer a free screening of "Is Anybody Listening," followed by Q & A and discussion led by Dr. Paula J. Caplan, the filmmaker, as well as female and male veterans and non-veterans.
Dr. Caplan is a clinical and research psychologist, activist, social justice and human rights advocate, author, playwright, actor and director. She is currently an Associate at Harvard University's DuBois Institute.
"Dr. Caplan's father served in WWII in the Battle of the Bulge and commanded an all Black battalion," Mayhew explained. "She realized she'd heard her father's stories but hadn't really absorbed them. Out of curiosity and compassion she began offering free sessions nationwide for non-veterans to listen one-on-one to veterans, which became The Welcome Johnny and Jane Home Project.  That evolved into her award-winning book, 'When Johnny and Jane Come Marching Home,' and the film 'Is Anybody Listening?' which we'll be showing."
Mayhew said that Dr. Caplan is passionate about helping our veterans.  She produced the film to illustrate the powerful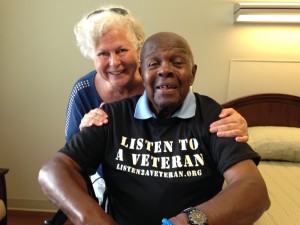 healing value of listening to veterans' stories, and how those listening to the stories gain deeper understanding of the military experience.
"The film also challenges standard treatments that can actually be harmful to a returning veteran," Mayhew explained.  "Dr. Caplan found that too often a veteran's deeply human response to the death, destruction and the moral horror of war is misdiagnosed as mental illness with resulting treatment that further isolates the veteran from the wider community."
"Dr. Caplan has observed that the many hundreds of veterans and nonveterans who have participated in The Welcome Johnny and Jane Home Project have found it to be very cathartic because it is helping individuals through the power of human connection," she added.  "Additionally, this non-profit project offers listening sessions for spouses, partners, parents, adult children and siblings of veterans, as they also bear great burdens, often in isolation.  There is no charge for any listening session."
The film has been presented across the country at schools, governmental organizations, private homes and churches.  People can go to stmarkpresbyterian.org and view the film trailer.
Additionally, Dr. Caplan's website (listen2veterans.org) provides specific and simple steps for holding a listening session with a veteran.
The four veterans participating in the Veterans Day event are Cory Vigil, who served as a gunners mate in the Navy and had multiple deployments, including two in Iraq; Marilyn Richards, who served in the Navy from 1997-2001 as a Launch and Recovery Technician and the USAF from 2002- 2005 in the command post at Edwards Air Force Base; Craig Schaum, graduate of USAF Academy 1st class 1959, Air Force Pilot and test pilot who retired as a colonel in 1985; and Len Nevarez, U.S. Army medic from 1963-69 (including Vietnam in 1967) and 1975-1990.
"This is a great resource for anyone in the community," Mayhew said.  "Welcoming and helping veterans get back into society and enabling them to go forward living a healthy life with their family members and friends is something we can all do."
Cindy can be reached at [email protected].