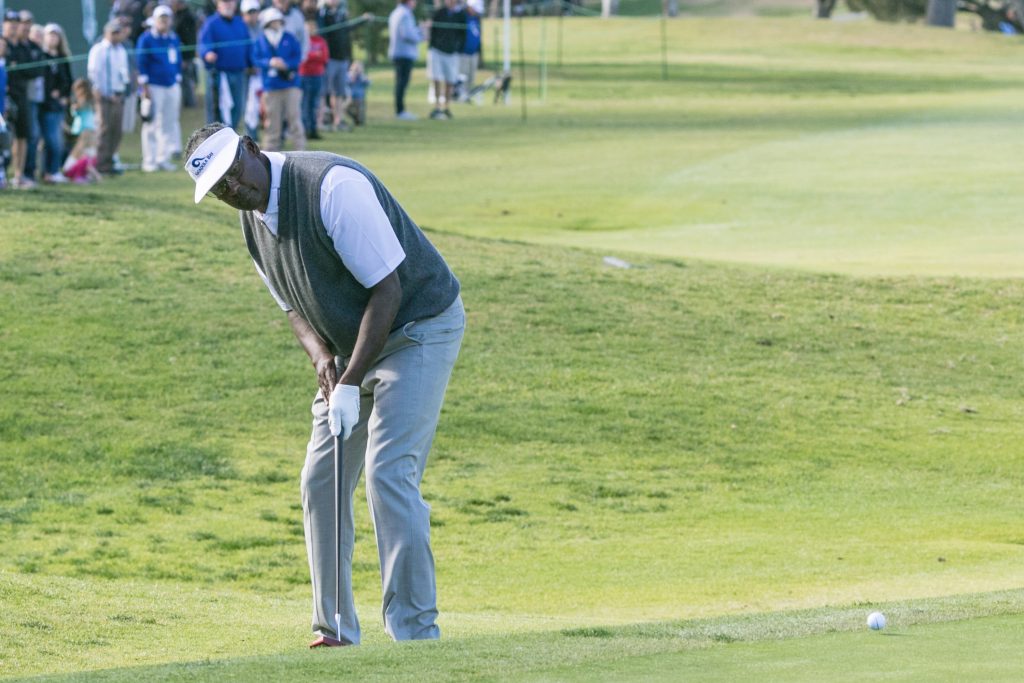 Vijay Singh tallied five back-nine birdies to shoot a final-round 66 on his way to an 11-under total and a one-shot victory in the Toshiba Classic golf tournament, held March 9-11 at the Newport Beach Country Club.
It was his first individual win on the PGA TOUR Champions and his first individual victory since 2008, and it broke a streak of 237 starts without an individual win. Singh's share of the purse was $270,000.
The 55-year-old Fijian rallied to beat Tom Pernice Jr. (the leader after rounds one and two), Tommy Tolles and Scott McCarron, who all tied for second.
Title sponsorship of the popular local sporting event will change hands next year, officials announced last week.
Representatives from Hoag Charity Sports, a supporting organization of Hoag Hospital Foundation, announced that Hoag is taking over as the top backer of the 2019 tournament during a reception at the country club on March 9. The event will be renamed the Hoag Classic.
They will be adding three new presenting sponsors, including Konica Minolta, officials explained in a press release. They expect to finalize discussions with other potential sponsor and make an announcement sometime during the next few weeks.
It's a new era, said Toshiba Classic Executive Director Jeff Purser in the prepared statement. He also thanked Toshiba for an "incredible 20-year partnership."
"Not many tournaments are lucky enough to have a title partner for two decades, and their support has allowed us to accomplish more than any other tournament in history," said Purser, who has served in his position since 1998.
It was also announced that retired Emulex board chairman Paul Folino, who has worked behind the scenes on the tournament for many years, was recently named 2019 Hoag Classic Chairman.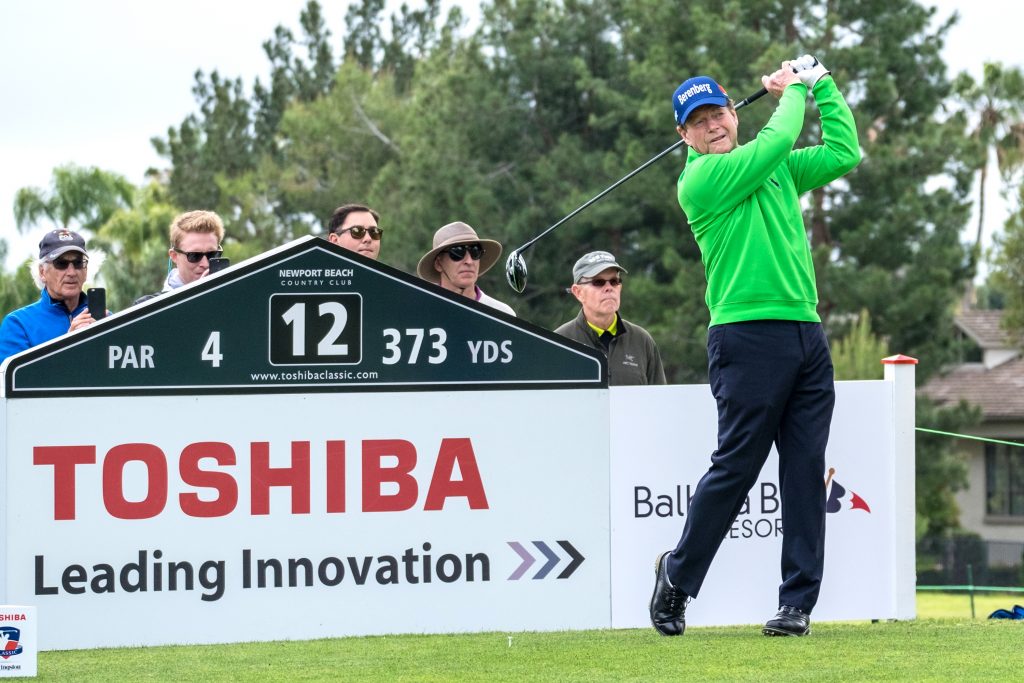 As the event's third tournament chairman ever, Folino is looking forward to leading community development for the organization as the competition gets re-branded, he said in the prepared statement.
With Hoag as title sponsor, Folino is confident more companies and individuals will support the local PGA Tour event.
PGA TOUR Champions President Greg McLaughlin said he is pleased the partnership with Hoag will continue to grow.
Hoag Hospital has been the host, manager and beneficiary of the event for 20 years. The tournament typically generates more than $1 million annually for charity, including the Mary & Dick Allen Diabetes Center and other Hoag programs..
"With Hoag Hospital's support, we look forward to furthering this event's charitable impact in the community," McLaughlin stated in the press release.
The tournament draws more than 80,000 patrons, 200 sponsors and 1,000 volunteers every year, Purser noted. Local hotel rooms, restaurants and other businesses also benefit from the influx of visitors in Newport Beach during the week, "providing an enormous influx of dollars into our local economy," Purser commented.
Over the years, players with more than 400 worldwide professional victories and over 50 major championships have come to Southern California event, including 40 PGA TOUR Champions members in the World Golf Hall of Fame.
For more information, visit toshibaclassic.com and pgatour.com/champions.html