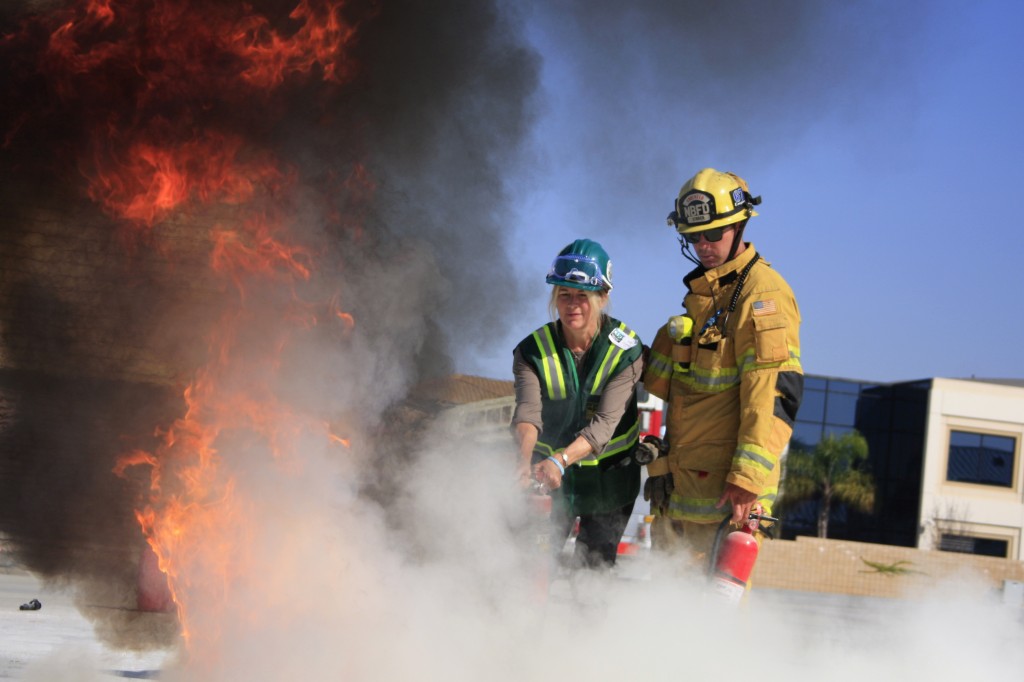 About 100 Newport Beach emergency volunteers demonstrated why they're the best in the nation on Saturday at an event to test their skills.
Saturday's "Drill the Skills" event was a test of the Community Emergency Response Team, if it had been an actual emergency over 1,000 community volunteers total would have been prepared and ready to help out.
The Newport Beach CERT program recently won the prestigious Emergency Management Agency 2012 Individual and Community Preparedness Award for Outstanding CERT Program Initiatives and received an honorable mention for Volunteer Integration and Management.
"I think we were recognized because we have a really unique approach, in terms of organizing all of our 156 homeowners associations and we have a very high CERT volunteer to resident ratio," with a resident population of about 88,000 and over 1,000 volunteers, explained Matt Brisbois, Community Preparedness Coordinator for the Newport Beach Fire Department.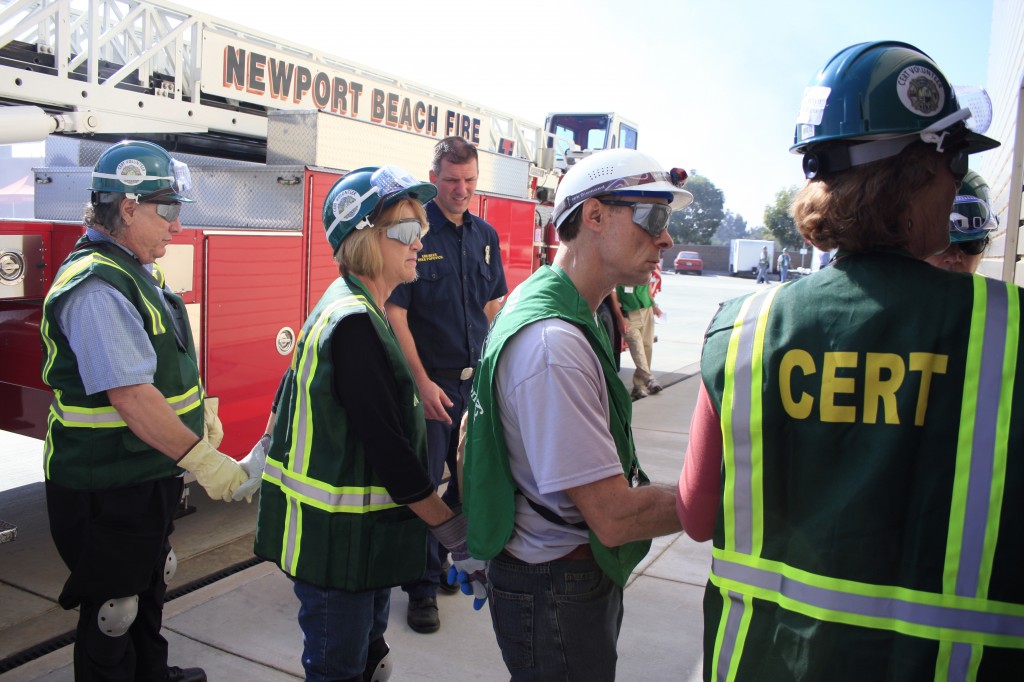 Newport Beach was chosen for the award out of 3,800 other registered CERT programs across the nation. The city is the first in California to ever earn the recognition.
"It's quite an honor," said Jan Burns, CERT volunteer and member of the board of directors, about the award.
"The training [at the Newport Beach CERT program] goes above and beyond," she added.
The CERT program trains community volunteers to be able to help themselves, their families and their neighborhoods during a disaster. The program is a Department of Homeland Security Citizen Corps training program.
"The success of our program is because of the dedication of our residents and our volunteers," Brisbois said. Newport Beach volunteers donate about 10-20 thousand hours a year, he added.
The Drill the Skills event, held at the Santa Ana Heights Fire Station, was the final class and graduation ceremony for the fall 2012 group of participants. Several CERT alumni who wanted to brush up on their emergency skills also attended.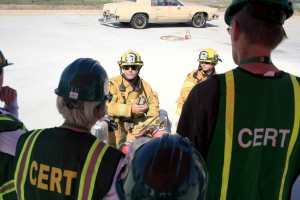 Participants worked on their fire suppression, outdoor and indoor search and rescue, and disaster medical operations (triage) skills.
The triage tent even included volunteer kids from the National Charity League and the Beach Service League acting as victims with a wide range of injuries the CERT members had to assess.
They also received their ID badges and had a disaster medical operations review.
Drill the Skills participants also learn how to track their volunteer hours, said CERT volunteer and member of the board for emergency communications, Harry Wallace.
The time breaks down to be worth about $25 an hour, Wallace explained.
"That helps justify some of the resources we get as CERT," volunteers, Wallace explained, tapping his green CERT hard hat.
The CERT volunteers will learn the skills needed to provide first response to their family, Wallace said, then their neighbors and then their community.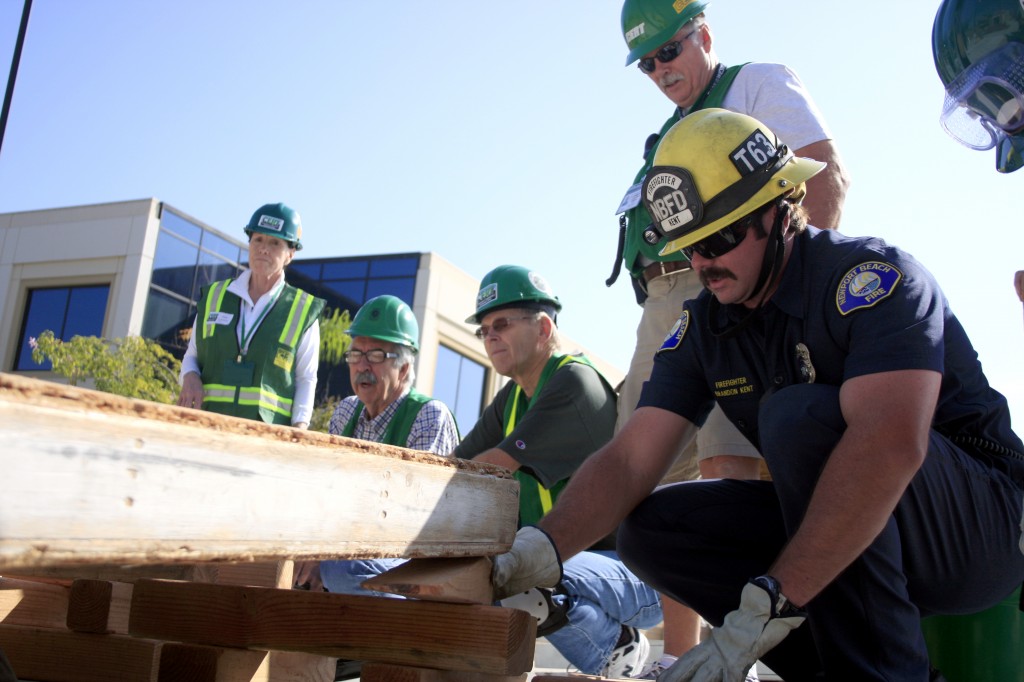 They also get trained on C-MAP, or CERT Mutual Aid Program, which involves helping other cities in Orange County with CERT volunteers if they have an emergency, Wallace said.
Volunteers also learn how shelters work, Wallace said, what food is allowed, what food and supplies come in, how they are organized, etc., he explained.
"So they know what to expect if they go over there (to the shelter to help), but even more, they know what to expect if they're (placed) in a shelter," Wallace said.
After splitting into neighborhood teams and participating in all six emergency drill stations, the graduates were awarded their certificates.
"Our volunteers are dedicated to organizing Newport Beach and preparing the community," Brisbois said.
John Mayhew, a retired pilot and return CERT volunteer, refreshes his skills every two years, he said.
It's important for volunteers to come back and refresh their skills, Burns said, sometimes rules and methods change, so it's key to know the most up-to-date information. It also keeps them involved with the community, and encourages them to get to know and work with their neighbors, she added.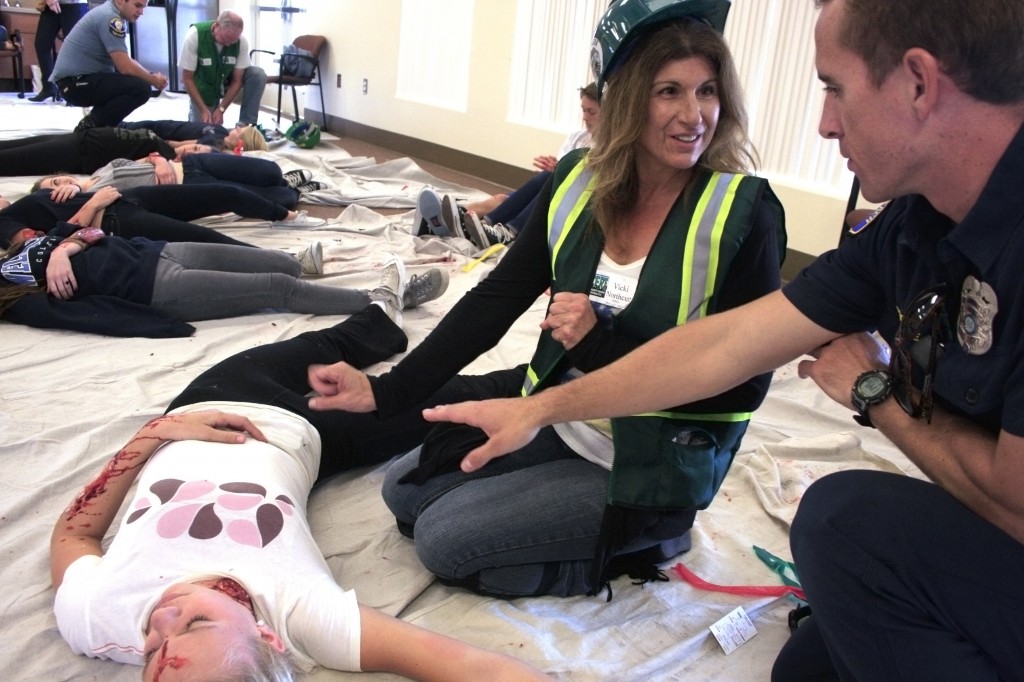 Mayhew has also gone through the programs at both the police and sheriff's departments.
"It's an important part of the community," Mayhew said.
Mayhew admitted he doesn't feel completely prepared if there was an emergency in the community, "but at least it's a step in the right direction," he added.
Without any kind of training, others might panic and be clueless as to how to help and what to do, he said, but he'll at least have an idea and have the skills to do so.
He has also shown several of his neighbors how to turn their gas, water and electricity off. Details like that can be important, he said.
"We're fortunate that if something were to happen in Newport we have already established and trained a really dedicated group," Brisbois said.
For more information, visit the CERT webpage here or call 949-644-3112.