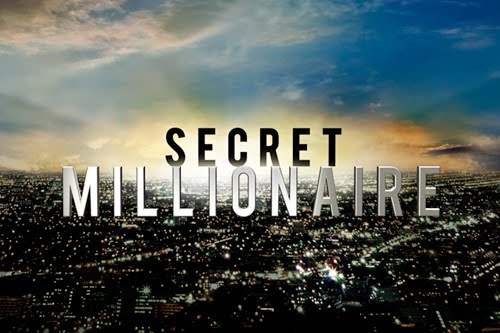 Wahoo's Fist Taco co-founder Wing Lam of Newport Beach gave up the comforts of his seaside surroundings recently and spent a week in Mobile, Alabama, which is still recovering from the Gulf Oil Spill of 2010 and the after-effects of Hurricane Katrina.
Lam was not on vacation. His mission in Mobile: give away his own money to help people and organizations in need.
Lam's trip is documented on an episode of the popular television show, "Secret Millionaire," that airs tonight at 8 p.m. on the ABC network.
During his week-long visit, Lam (whose true identity was not revealed until the end of his trip) met with many grass-roots organizations and individuals and heard first-person accounts of the community's challenges.
According to the press material, the show's participants seek out deserving individuals who continually sacrifice everything to help those in need, and ultimately encourage others to do the same. The Secret Millionaire attempts to remain undiscovered while  coming face to face with extraordinary people battling the odds. On the final day, in an emotional and dramatic climax, they reveal their true identities. Ultimately, the millionaires each give away a great deal of their own money, changing lives forever and encouraging others to keep giving back.
"I wasn't interested in being on the show, until I talked with someone I know who did the show three years ago," said Lam. "He told me it was the all-time best experience, so I changed my mind."
Lam said he was not told where he was going or what charities he'd meet with. He ended up in Mobile.
"We told everyone we were doing a documentary on Mobile, and I was a volunteer," recalled Lam. "We visited a lot of neighborhoods, and found out about the charities that are doing a lot in the community with very little funding. For me, living in southern California, I had not seen parts of the U.S. affected by the oil spill and Katrina. My thoughts when I got there were different than when I left. The people there were happy to be alive, happy to help each other."
Lam said he plans to return to Mobile and have a Wahoo's Fish Taco tailgate party for the community.
In the meantime, Lam is holding a viewing party for friends to help raise more money to buy Thanksgiving dinner for the needy.
"I've already watched the episode, and so has my wife–she was in tears by the end," said Lam. "I'm so glad I did it."
For more information on Wahoo's Fish Taco, visit Wahoos.com.