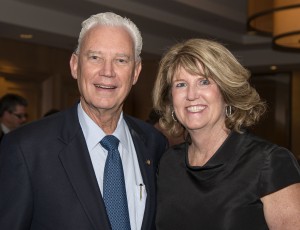 Several hundred people packed the ballroom at the Island Hotel in Fashion on Friday, Jan. 24, to celebrate and honor the winners of the 2013 Newport Beach Christmas Boat Parade and Ring of Lights.
Hosted by the Newport Beach Chamber of Commerce, the Awards Dinner and Auction was presented by Simple Green, The City of Newport Beach, Visit Newport Beach, Inc. and Meguiar's.
The evening began at 5:30 p.m. with a champagne reception to honor the winners, followed by a cocktail reception and silent auction featuring hundreds of unique items including travel excursions, weekend getaways, fine dining, rare jewelry, art, hotel stays, and much more.
"We have more auction items this year than we've ever had," said Steve Rosansky, president and CEO of the Chamber of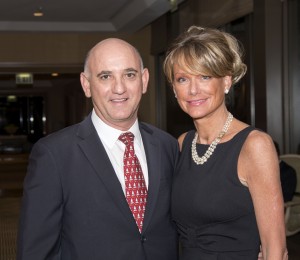 Commerce.
Attendees also enjoyed a multi-course dinner with wine plus a live auction that included trips, jewelry, and dining
experiences.
The emcee for the event was former Newport Beach City Manager Homer Bludau.
Among the many attendees were Newport Beach Mayor Rush Hill and his wife, ExplorOcean CEO Tom Pollack, Island Hotel GM Dieter Hissen, Executive Vice President & Chief Marketing Officer of Newport Beach & Co. Vikki Higgins, Chamber of Commerce Board Member David Beek, and Jim Walker, owner of the Bungalow Restaurant and President of the Newport Beach Restaurant Association.
For a complete list of winners, visit http://www.christmasboatparade.com/winners/2013-winners/