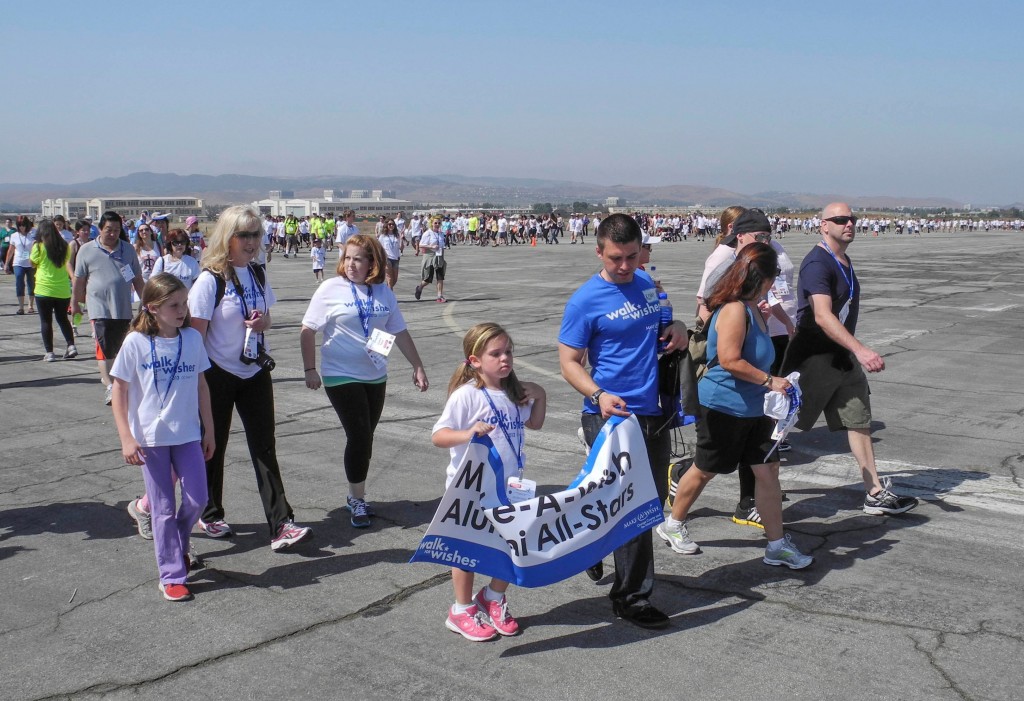 More than 1,400 people walked for wishes last weekend, raising enough money to help grant between 35 and 40 wishes for  local children facing life-threatening medical conditions.
The Orange County- Inland Empire chapter of Make-A-Wish held their third annual OC Walk for Wishes event was held at the Great Park in Irvine on April 27 and raised more than $170,000.
More than 80 teams (including a NB Indy team) joined in the cause, coming from Newport Beach and other cities around Orange County.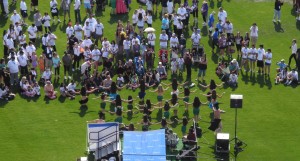 "We are overjoyed by the success of today's walk," said Stephanie McCormick, president and CEO of the OC/IE chapter of Make-A-Wish. "It was thrilling to see such an amazing Orange County community presence and we are truly grateful for the support."
A walk for IE was also held last week in Riverside.
Combined, the two events raised about $215,000 to help grant wishes for local kids.
The top fundraising team was Disney VoluntEARS, which raised $18,225. The 53-person group was led by Newport Coast resident, Jeff Larson, the vice president of marketing strategy at Disney Parks & Resorts.
"This event is really about reaching into the community and getting people to give, while learning about this great organization and the great cause it supports," Larson said previously.
The top individual fundraiser award went to Disney team member Steve Takenaga, who raised more than $4,500.
Event sponsors included Trusted Choice, Mackenzie Corporation, Pacific Contours and Link Murrel & Change, as well as Cox Cares, Orange County Business Bank, North American Health Care, Seven Gables Real Estate, and Dave and Busters.
Performers and vendors included Lokelani's Rhythm of the Islands, Radio For the People, and Farrell's Ice Cream Parlour.
"Make-A-Wish simply could not exist if it weren't for the support of the community," a statement from the organization read.
For more information, visit wishoc.org.