Guests at the upcoming annual gala for a local charity are invited to go on a quest of thinking pink.
The Orange County chapter of Susan G. Komen for the Cure will host their seventh annual Komen Pink Tie Ball on May 11. The event is themed "Quest" and will be held at Lake Mission Viejo.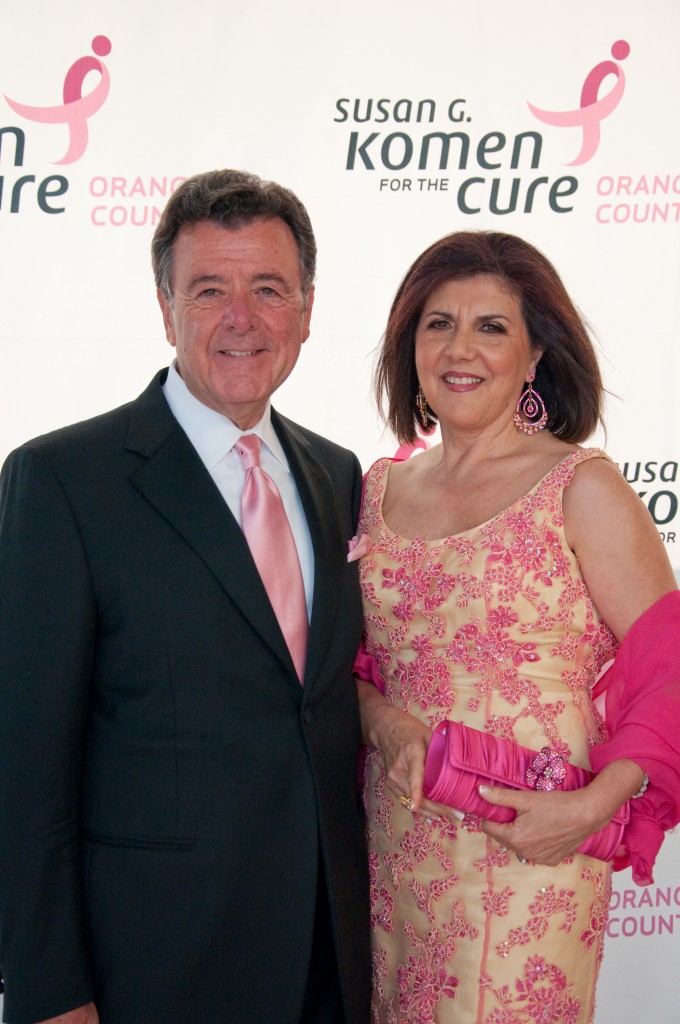 Two-time breast cancer survivor Estela Riela, of Lake Forest, will chair the event along with her husband, Sam.
"I am definitely on a quest," she said. "I have two beautiful daughters and there were times, not once, but twice, when I worried my girls would grow up without me. I am alive today because of Komen-funded research."
Her husband,is a Pink Tie Guy this year. He joins six other local men, all of whom will be announced at the gala.
Newport Beach resident, 2008 Pink Tie Guy and OC Komen board member, Dennis Kuhl, is really looking forward to the event, he said.
The whole focus is to build awareness and find a cure, but the event will also be a lot of fun and a really good time for all who attend, said Kuhl, Chairman of Los Angeles Angels of Anaheim.
"It's not just another gala," he said. "It's about education… awareness."
Last year, the gala raised about $360,000. They hope to raise as much or more this year, Kuhl added.
The theme was inspired from the lyrics of "Impossible Dream," from the musical, "Man of La Mancha." It's similar to the mission of Komen, Riela noted, reaching for the seemingly impossible star or dream of finding a cure.
There will be a cocktail reception hosted by Blue Water Grill and a dinner by Crème de la Crème.
The gala also features a live and silent auction, live band, dancing, and décor.
Stars of Hope, hand-crafted by survivors and their friends and family, will illuminate the water's edge and will be available for purchase. Buying a star will grant entry into an opportunity drawing to win prizes, according to a statement from the organization. The grand prize item is a pair of 18-karat white gold constellation earrings valued at $6,000 custom designed and donated by Black, Starr & Frost, Riela said.
Auction items include a VIP Beyonce experience, dinner certificates, shopping sprees, various items from South Coast Plaza shops, resort stays, and more.
This year's venue is also very unique, she said, and will add in to the beauty of the entire night.
Every year is a different venue, Kuhl added, in 2011 they held the event on the field of Angel stadium.
"I was more than happy to help," he said. "It was great to give back to the community."
That was just one way he helped out as a Pink Tie Guy, he said.
A PTG is a local, influential man in the community who acts as an ambassador for the cause, Kuhl said.
They're great guys, he continued, they help out in any way needed. It's an honor to be selected, he added.
The male voice is important for the cause, he said, both genders are affected by breast cancer but they also want to let the women know they support them the best they can.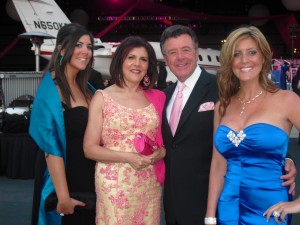 Riela said the support of her husband, kids, family and friends helped her get through both times.
She had an army of support, she said, her commander in chief was God, her ammunition were prayers, and the enemy was cancer.
It was nearly 20 years ago when she went to the doctor for a routine mammogram and learned she had breast cancer. She was in her 40s. She had two young daughters.
She has now seen her children graduate college, get married or engaged, and is about to be a grandmother.
"I survived," Riela said. "And I'm very thankful."
Now, seven cancer-free years later she will be the first survivor to ever chair the event.
For more information, visit komenoc.org.