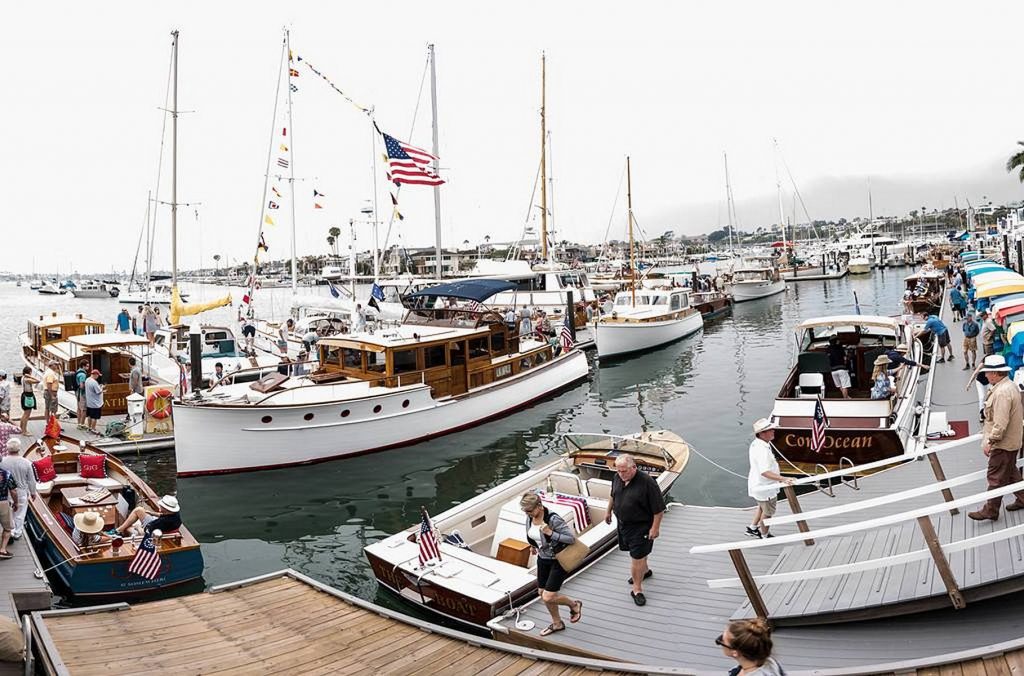 Seafaring history floats into Newport Harbor this weekend with the return of the annual Newport Beach Wooden Boat Festival, hosted by the Balboa Yacht Club.
Now in its fifth year, it is considered "yachting's equivalent of the Concours d'Elegance," officials proclaimed in a press release.
"So many boats – so many stories," officials wrote.
On Friday, June 8, nearly 50 vessels will begin arriving for the festival, which is open to the public Saturday from 10 a.m. to 5:30 p.m. A closing celebration will be held at 4:30 p.m. Saturday.
On Sunday, the boat parade will begin from Bahia Corinthian Yacht Club at 11 a.m., circling most of Newport Harbor. At 1 p.m., the Heritage Sail-By down the bay will begin near Lido Village.
More than 4,000 visitors are expected to attend this free event, which also offers complimentary shuttle and water taxi service to and from Balboa Yacht Club.
In addition to being able to view and board these wooden treasures, there will be family activities, including toy boat building, live music by the Dave Stephens Band, a presentation by Senator John Moorlach, maritime art and exhibits, food and libations, and a silent auction (including an original painting by famous artist Jim DeWitt).
This year's featured vessel is the Spirit of Dana Point, the 118-foot schooner built as a replica of a 1770s privateer and previously known as Pilgrim of Newport. It started out life in a Costa Mesa backyard and has a rich local history.
Included in this year's Festival is Lady Isabelle, one of the Little Ships Fleet of Dunkirk. In May 1940, she was one of the fleet of private boats that rescued more than 330,000 Allied troops stranded in Dunkirk, France. The story recently appeared in Hollywood's Academy Award winning film "Dunkirk."
Featured for the first time is the 86-foot schooner Astor, built in 1923 by Fife & Sons of Scotland for an Australian surgeon who named her Ada. He sailed her to his native Australia, where she gained sailboat racing notoriety winning the Sydney to Hobart race three times and competing in the TransPacific races. During the last 18 years, she departed Newport Harbor and traveled the world, just returning in 2017.
Then there is also the 50-foot wheelhouse cruiser, Phantom, whose history includes being requisitioned by the U.S. Navy in World War II to protect the Kaiser Shipyards on the Columbia River. After the war, the battleship gray paint was removed, along with the machine gun, and she was returned to her former glory as a luxury yacht.
For more information, visit newportbeachwoodenboatfestival.com.