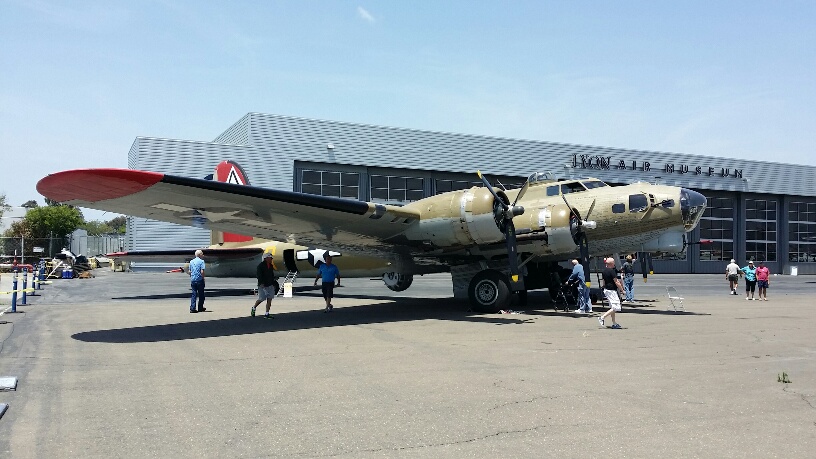 Ever wonder what it would be like to ride in a World War II-era plane? Now's your chance, because through Monday morning, the 25th annual Wings of Freedom tour has landed at the Lyon's Air Museum at John Wayne Airport. The vintage aircraft on display and available for rides include a B-17 Flying Fortress, B-24, B-25 and P-51 Mustang. The half-hour rides are $400 to $450 per person.
Wings of Freedom is part of the Collings Foundation, which dedicates itself to preserving the machines that helped build the world and helped keep it free; displaying these machines to honor those who were influenced by them; and to educate future generations about them.
Indy photographer Jim Collins took a ride in the B-25 aircraft, and filed this report:
"Great flight. View of Newport quickly as we made a quick turn to the north and proceeded north over Huntington Beach, then viewing Queen Mary and LA. Harbor, then up to Palos Verdes and over the Trump golf course. Wide turn and back down coast line, turn inland and gradual turn, and straight over the 405 freeway and smooth landing. A great late afternoon flight."
To book a ride, call (978) 562-9182. For more information, visit CollingsFoundation.org.