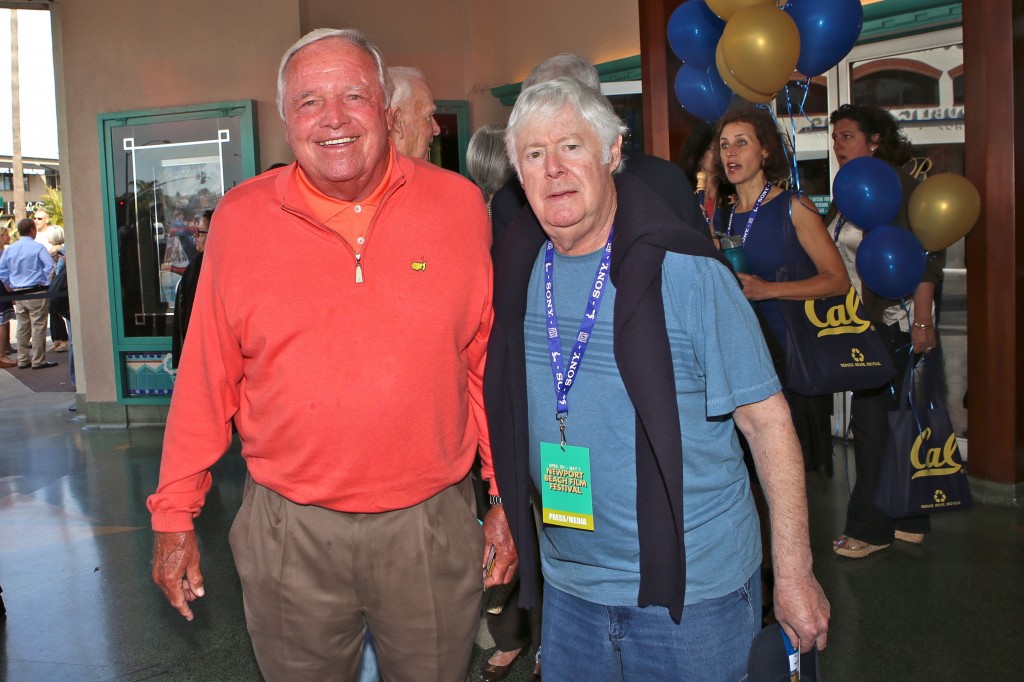 They came by the dozens to see this movie at the Newport Beach Film Festival.
The audience included many of the great names in Berkeley football history from the 1970s.Players, coaches, media announcers, family and friends filled every seat at the Regency Lido Theatre on Sunday April 27.Many football fans were left standing in line. They came to pay tribute to Joe Roth, one of the greatest Qbs in Cal history. He probably would have won the Heisman Trophy and been a first round draft choice. He played his last game (The Japan Bowl) three weeks before he died while still giving hope and faith to all those around him.
He was beloved and adored by all. He was a super human being whose story was little known until directors Bob Rider and Phil Schaaf took up the challenge. Rider is also one of the producers
Roth's mother, Marcia, told me the film was five years in the making and was a labor of love by Rider. Bob, a fervent Cal Alumni, told me he had a sister die from the same cause as Roth at the age of 19.
There is a reason Rider is deeply invested in telling this story. While QB Joe Roth was having a sensational college year in 1977, most of his teammates were unaware that Roth was fighting deadly melanoma that had spread throughout his body.
As quoted from theNewport Beach Film Festival program, "Quite simply, (the story is) the greatest secret in the history of college sports and the courage, dignity and grace with which he lived his life transcendent. 'Don't Quit; The Joe Roth Story' is the authorized documentary that chronicles his remarkable life."
Director Rider tells the story with great sensitivity and includes actual football footage and interviews with his coaches and teammates.Roth is famous for his quick release, amazing accuracy and unmatched leadership.
We all have bad days now and then when we feel down and out. So, when you think you're having a bummer of a day, think of Joe Roth who made everyone around him feel and be better even as he took one last breath into his tumor filled lungs.
Today there are significant medical improvements in the way physicians diagnose and treat melanoma. The best prevention: stay out of the sun and use sunscreen.
For those who missed this documentary, be sure you see it the next time it plays in the area.Until then, may all of you have a good day, and many special "Joe Roth" days