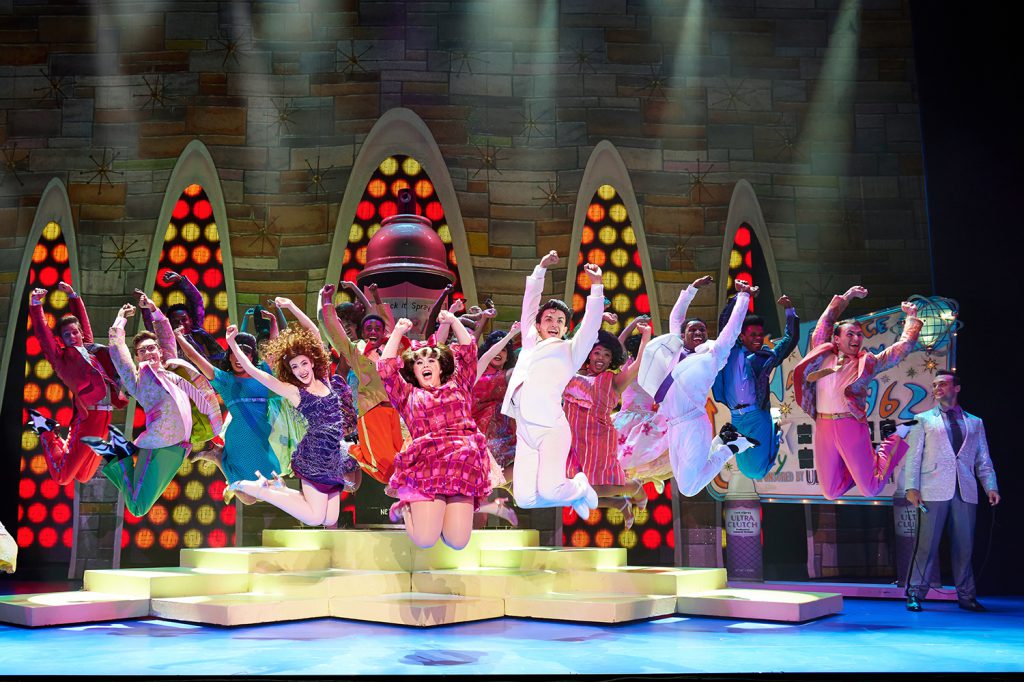 If ever there was an unlikely movie to be made into a Broadway musical, it's "Hairspray."
This 1988 comedy comes from the mind of filmmaker John Waters, whose other cinematic creations include "Pink Flamingos," "Female Trouble," "Desperate Living," "Polyester" and "Cry-Baby."
His early films, which have earned cult followings, mixed surrealism with outrageous situations and dialogue that seemed more improved than scripted.
However, "Hairspray" was a departure from previous Waters films and was painted with much broader strokes. Set in 1962 Baltimore, Maryland, the film revolves around teenager Tracy Turnblad as she pursues stardom as a dancer on a local TV show and rallies against racial segregation.
The eclectic cast included Divine (a frequent collaborator with Waters), Sonny Bono, Debbie Harry of Blondie, Ricki Lake, Jerry Stiller, Ric Ocasek (The Cars) and Pia Zadora.
The movie was a minor hit but gained enough of a following that "Hairspray" was turned into a Broadway musical in 2003 with music by Marc Shaiman and lyrics by Marc Shaiman and Scott Wittman, with a book by Mark O'Donnell and Thomas Meehan. John Waters served as a creative consultant.
"Hairspray" won eight Tony Awards, including one for Best Musical, out of 13 nominations. It ran for 2,642 performances, and closed on January 4, 2009. Hairspray has also had national tours, a West End production, and numerous foreign productions.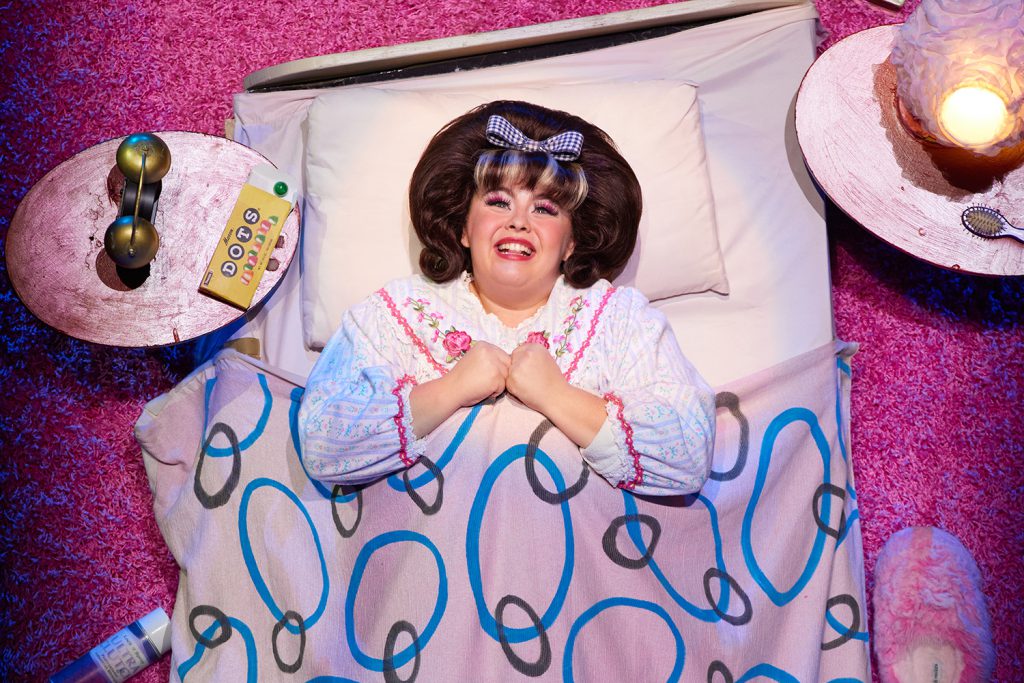 It was adapted into a 2007 musical film starring John Travolta, Michelle Pfeiffer, Christopher Walken, Amanda Bynes, James Marsden, Queen Latifah, and Zac Efron.
"Hairspray" was also a live musical produced by NBC and broadcast on December 7, 2016. That cast included Jennifer Hudson, Harvey Fierstein, Martin Short, Derek Hough, Kristin Chenoweth and Ariana Grande.
And now, a Broadway touring production of "Hairspray" makes its way from Baltimore to Costa Mesa and the Segerstrom Center for the Arts April 18-30.
This new North American tour, helmed by original director Jack O'Brien and original choreographer Jerry Mitchell, features Andrew Levitt (aka Nina West from "RuPaul's Drag Race") as Edna Turnblad, and Niki Metcalf as Tracy Turnblad.
"It's a brand-new world we find ourselves in today, and 'Hairspray' is even more relevant than 20 years ago when it first burst onto the scene. With the renewed, refreshed energy of the unforgettable 'Nina West' as Edna and a whole new generation of wildly talented kids across the board, we cannot wait to raise the various roofs once more with dance, joy, music, and that glorious, famous, energy-packed score!" shared Director Jack O'Brien.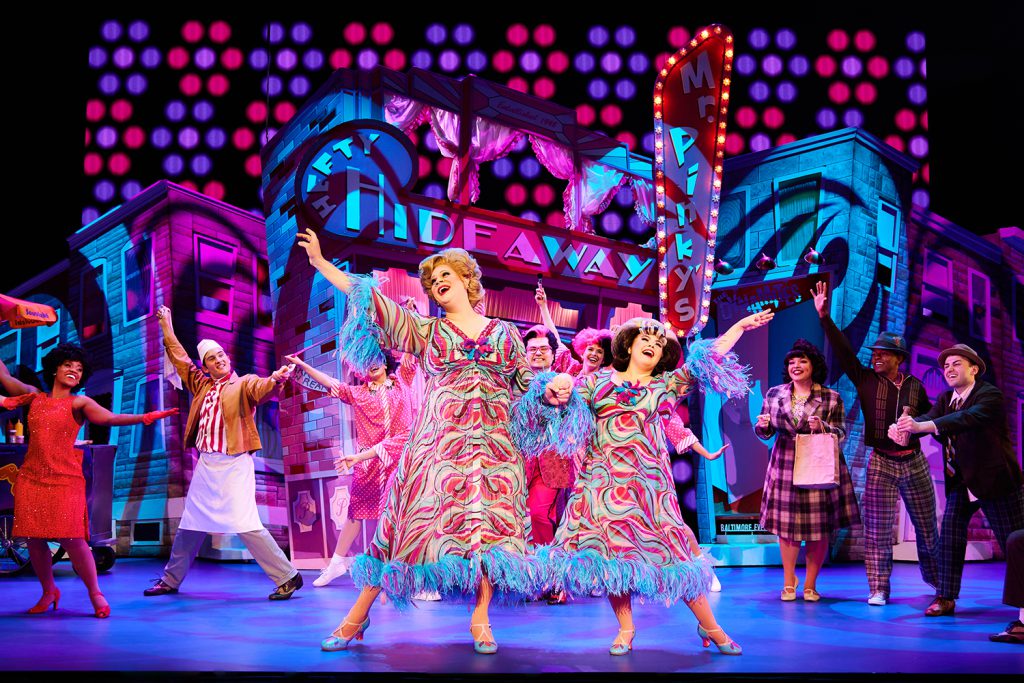 Choreographer Jerry Mitchell added, "'Hairspray' has always been about all of us dancing together. I am thrilled to welcome this new company of amazing talents to lead the way as we dance across America with a message of inclusion and hope because 'You really Can't Stop the Beat!'"
The "Hairspray" score has become familiar with a score of musical theater fans, including "Welcome to the '60s," "Good Morning Baltimore," and "You Can't Stop the Beat."
The New York Times had it right when they said that "Hairspray is "fresh, winning, and deliriously tuneful!"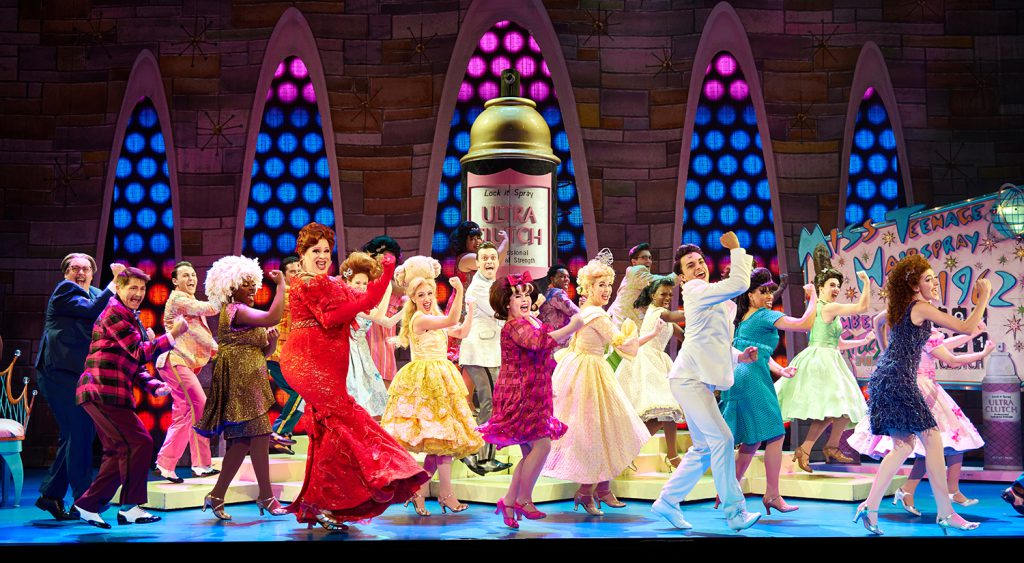 The show is great fun and has an uplifting message. For tickets, visit www.SCFTA.org or call (714) 556-2787.
If you miss the Segerstrom Center shows or just want to see it again, "Hairspray" moves from Costa Mesa to the Dolby Theatre in Hollywood May 2-21.
Side Note: I had the pleasure of interviewing John Waters several years ago when he had a special exhibition of his artwork at the OC Museum of Art when it was in Newport Center. He was charming, funny, and witty–a sly artist with a naughty streak. I told him I was in a band back in the mid-80s called Desperate Living, named after one of his early films. He loved that.