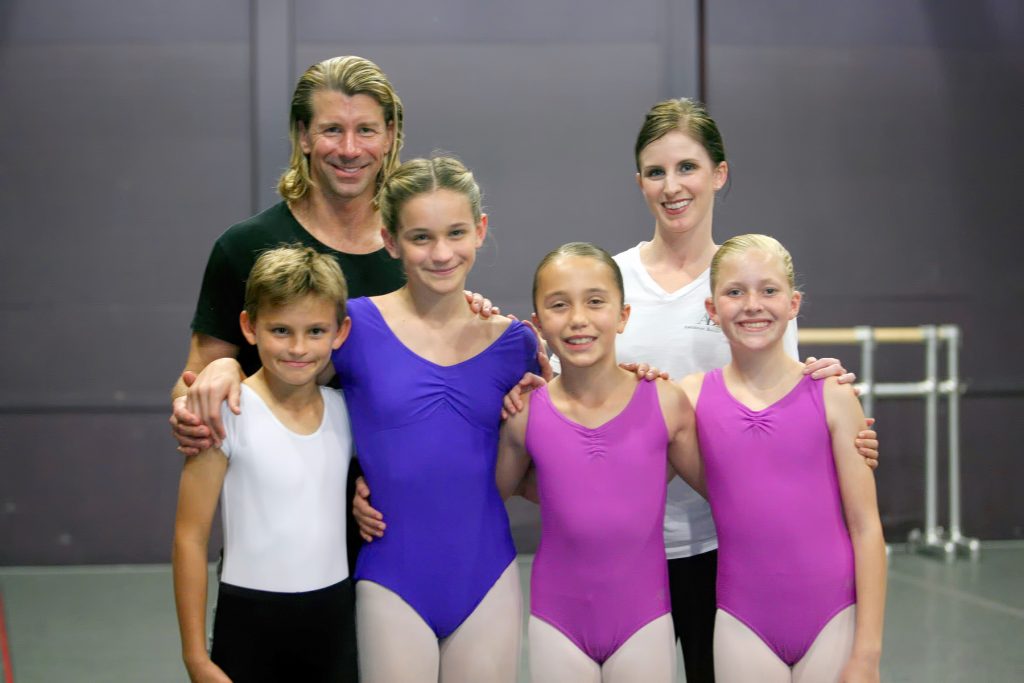 "The Nutcracker" is one of those iconic ballets that make young girls want to buy pointe shoes and take up dance.
Cousins Stella Stulik and Alexandra Orradre, both 10, of Newport Beach are two such girls. They've been dancing for several years, and take classes at the American Ballet Theatre William J. Gillespie School at Segerstrom Center for the Arts, which follows the American Ballet Theatre National Training Curriculum, a ballet program designed specifically for children ages 3 and older.
This unique curriculum promotes discipline and creativity, and encourages students to reach their highest potential while building a solid foundation in ballet technique.
Because of their ABT training, the girls were invited to audition for roles in ABT's production of "The Nutcracker," which runs through December 17 at Segerstrom Center.
"The auditions were scary because some people did not get in, and I didn't want to be that person," confided Alexandra during an interview this week.
Fortunately, both girls passed their auditions and were cast in "The Nutcracker" as fairies in Act II. 
Fortunately, both girls have been in community productions of "The Nutcracker," but nothing like the rigors of a professional staging.
"There have been a lot of steps to remember," admits Stella.
"Some of the rehearsals have been hours long, others have been 45 minutes," noted Alexandra. "There is lots to remember."
There are two casts of children in "The Nutcracker," and Stella and Alexandra do the same role but on different nights.
So what's it like being around ABT dancers?
"It's very cool to see them in person," stated Alexandra.
"During rehearsals, it's very positive—nobody is yelling at you. They come around and correct you."
"The corrections are in a positive way instead of giving an insult as a correction," adds Alexandra.
So what do their friends think about them dancing with ABT?
"They think it's pretty cool," both girls said with a smile.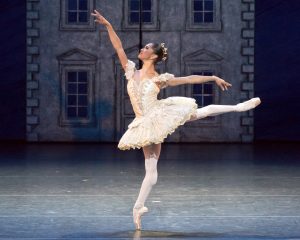 Stella and Alexandra also got to say hello to Misty Copeland, one of the most renowned dancers in the world who appeared as Clara, the Princess, on opening night and returns for the December 13 and 16 performances. She is paired with Daniil Simkin as the Nutcracker prince.
Choreographed by ABT Artist in Residence Alexei Ratmansky, "The Nutcracker" cast includes the pairings of Sarah Lane and Herman Cornejo, Stella Abrera and Alexandre Hammoudi, Hee Seo and Cory Stearns, and Gillian Murphy with Marcelo Gomes and Blaine Hoven in the leading roles.
This production of "The Nutcracker" continues an on-going relationship between Segerstrom Center and American Ballet Theatre that goes back 30 years. At the Center, ABT gave the world premiere of Mikhail Baryshnikov's "Swan Lake" in 1988, the West Coast premiere of Kevin McKenzie's new production of "The Sleeping Beauty" in 2007 and the world premiere of a new production of "Firebird" by Alexei Ratmansky in 2012. The most recent world premiere was "Whipped Cream" earlier this year featuring choreography by Ratmansky with design and costumes by pop-surrealist Mark Ryden.
Single tickets for "The Nutcracker" start at $29. Special "Sweet Seats" are available for every performance and include premier seating location in Orchestra rows A – F, a pre-show selfie opportunity with ABT dancer, a special Nutcracker-themed gift, and a special holiday sweet treat.
Visit SCFTA.org for more information.