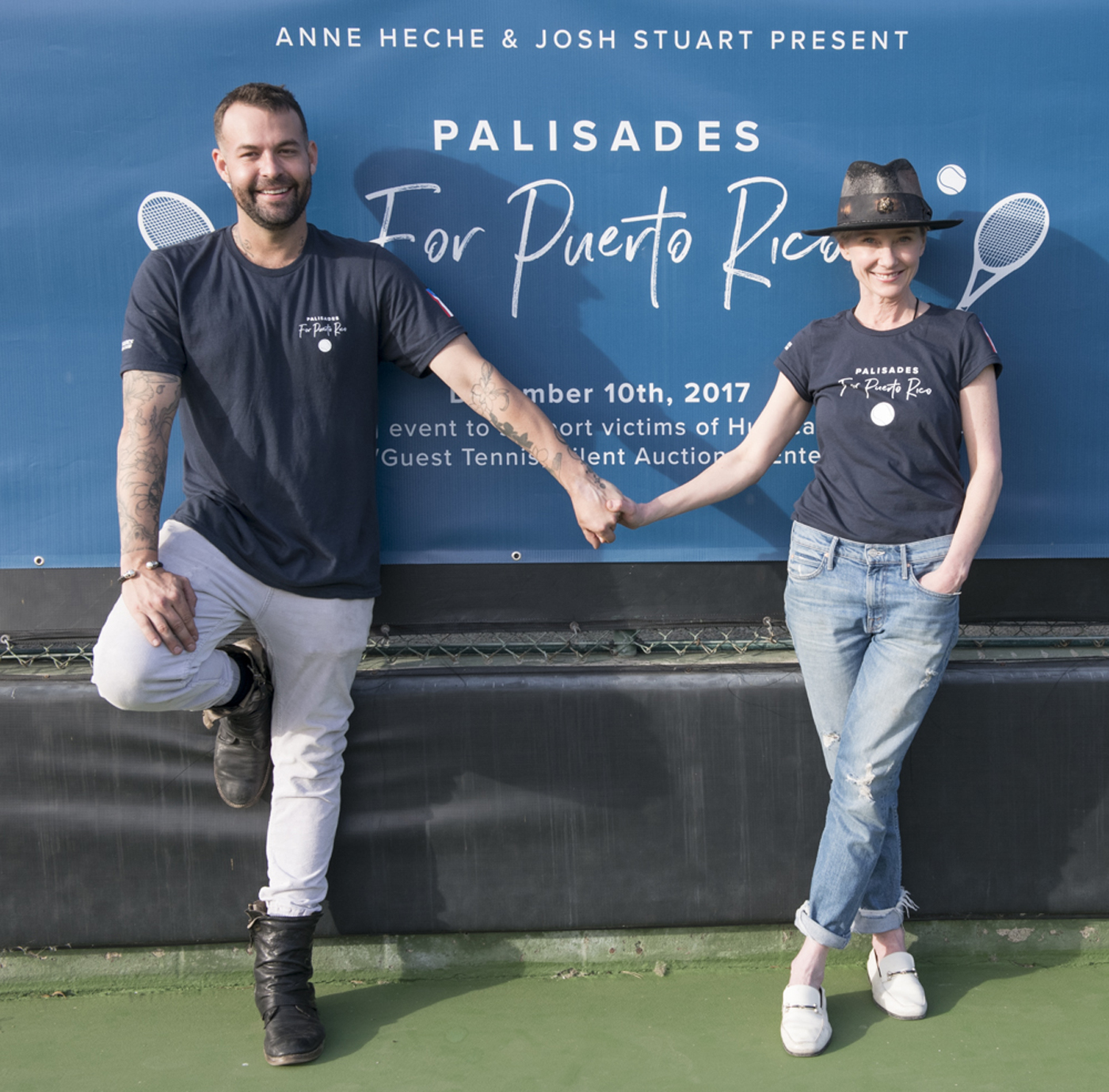 In a mix of sports, celebrities and philanthropy, actress Anne Heche co-sponsored "Palisades for Puerto Rico" at Palisades Tennis Club in Newport Beach on Dec. 10.
The event featured Heche, who recently completed filming the NBC drama "The Brave," as well as Ross Lynch, who is starring with Heche in the movie "My Friend Dahmer," along with actors Sofia Pernas, Noah Mills, Tim Ellis and James Tupper.
The celebrities were auctioned off and then played tennis with the auction winners.
The silent auction and celebrity auctions raised over $30,000 for Foundation for Puerto Rico, Inc., a nonprofit organization dedicated to helping the people of Puerto Rico who were devastated by hurricanes Maria and Irma earlier this year.
Attendees were also presented with a goblet of Veuve Clicquot Champagne on entering the venue.
Ken Stuart, owner of Palisades Tennis Club and a recent inductee into the Southern California Tennis Hall of Fame, showed his tennis style as well as his generosity in hosting the event. Josh Stuart also co-sponsored.
Heche has sponsored a similar event in Albuquerque and has plans for future drives to assist Puerto Rico citizens .