O'Neill Chosen as Mayor Pro Tem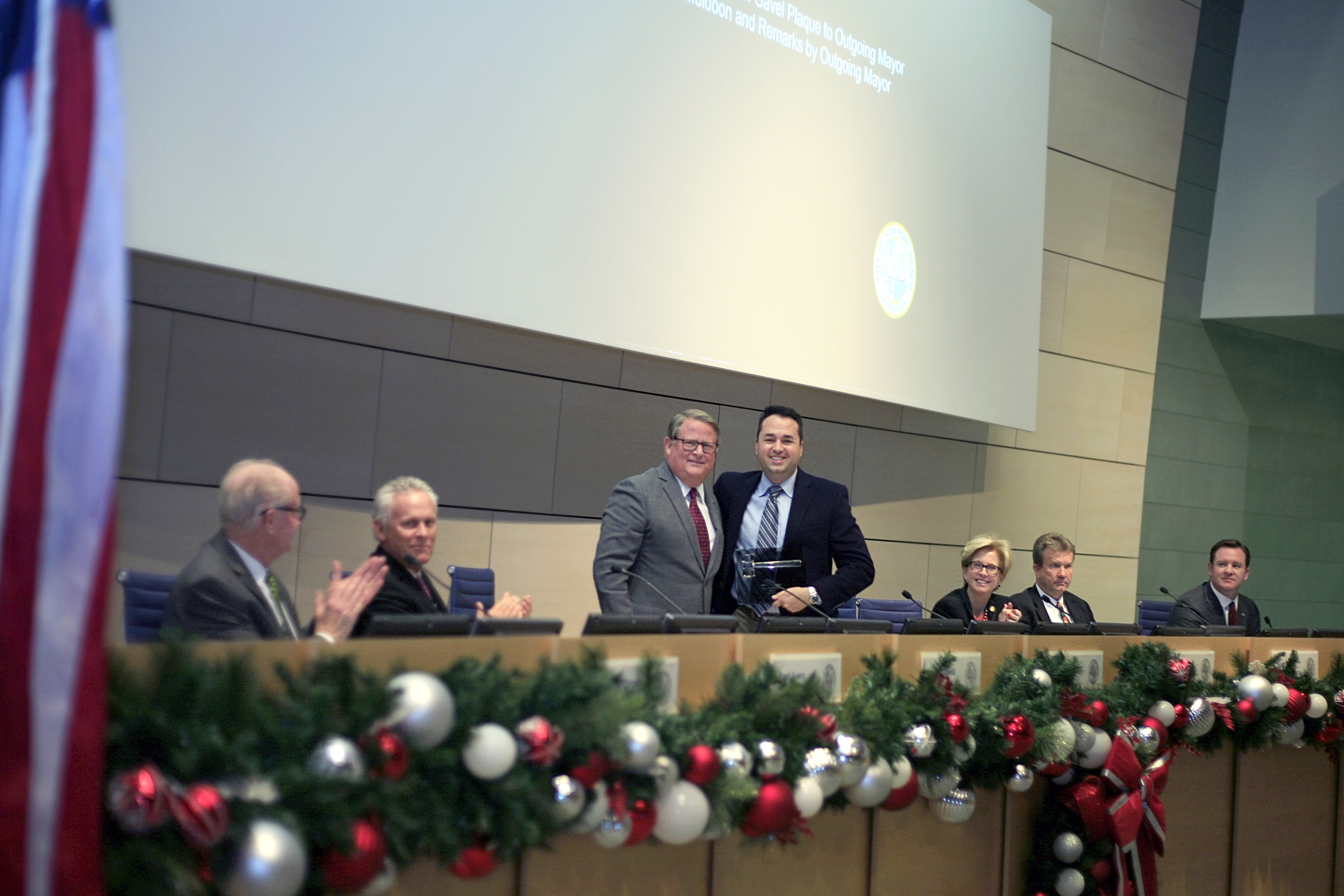 Newport Beach has a new mayor, and he already has a plan for 2018.
Marshall "Duffy" Duffield was elected Tuesday by his fellow City Council members as the next mayor of Newport Beach.
"I'm going to do my best to make it work," he said later that night at the Newport Beach Chamber of Commerce Mayor's Reception, "and keep Newport Beach the greatest it can be."
Will O'Neill was voted in  as mayor pro tem. Both received unanimous support on the dais.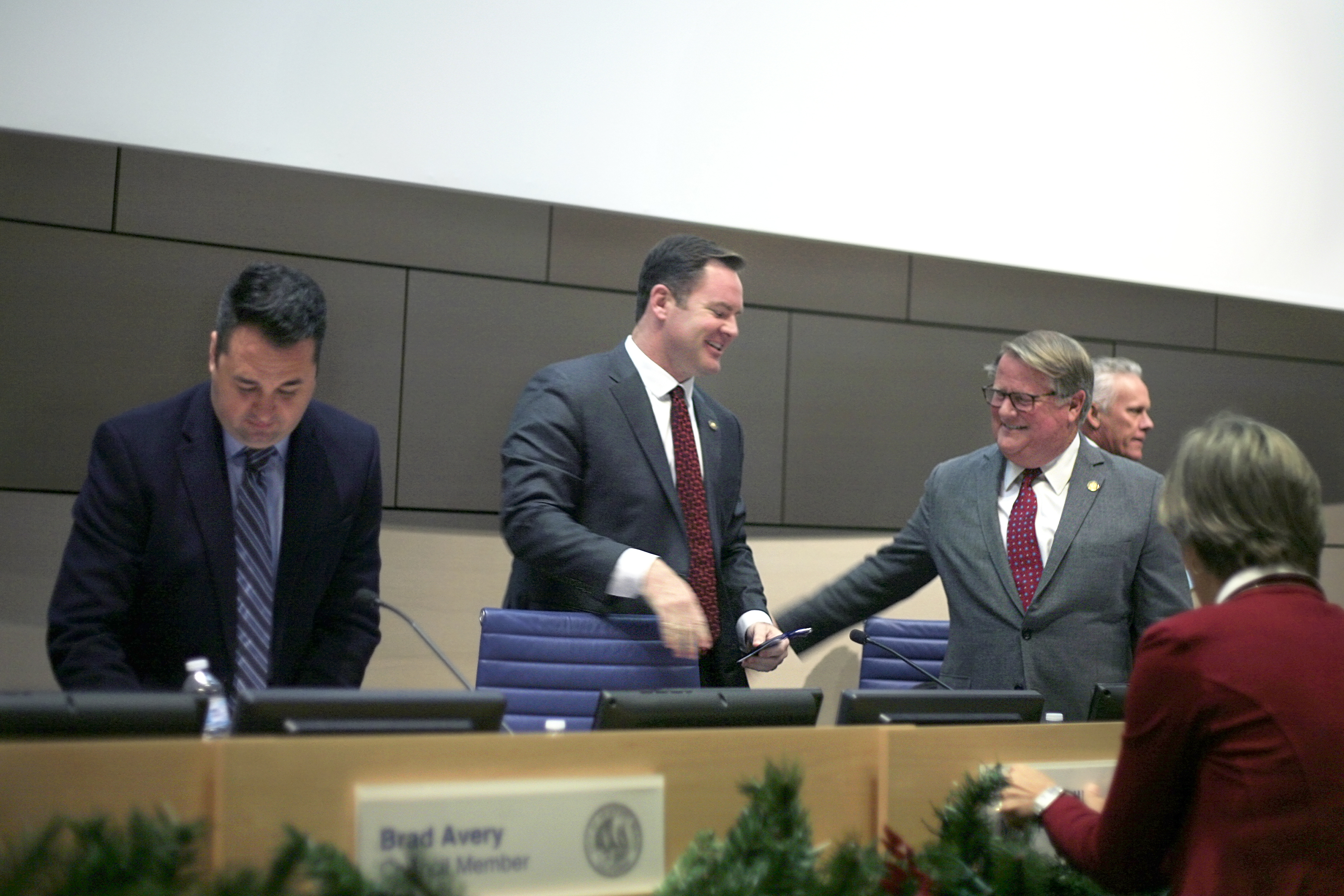 Duffield said he aims to focus on the harbor during his mayoral tenure.
The former Harbor Commissioner and longtime harbor expert and advocate explained his ideas: Highlight the harbormaster program and harbor operations department, code enforcement, continue dredging, work on replenishing beaches, and improve water quality in the bay.
"This is what I believe is the backbone of our city," Duffield said.
The city is in good shape and it's headed in a good direction, he noted.
There is a diverse group of leaders, both on council and in the city commissions and committees, and with respect for each other they can work together on issues, Duffield added.  
At the reception, O'Neill commented on the overall vision for the city.
He referenced an exchange with St. Anthony, the patron saint of lost things:
"Can there be anything worse than losing eyesight?" a blind parishioner asked.
"Yes, losing your vision," Anthony replied.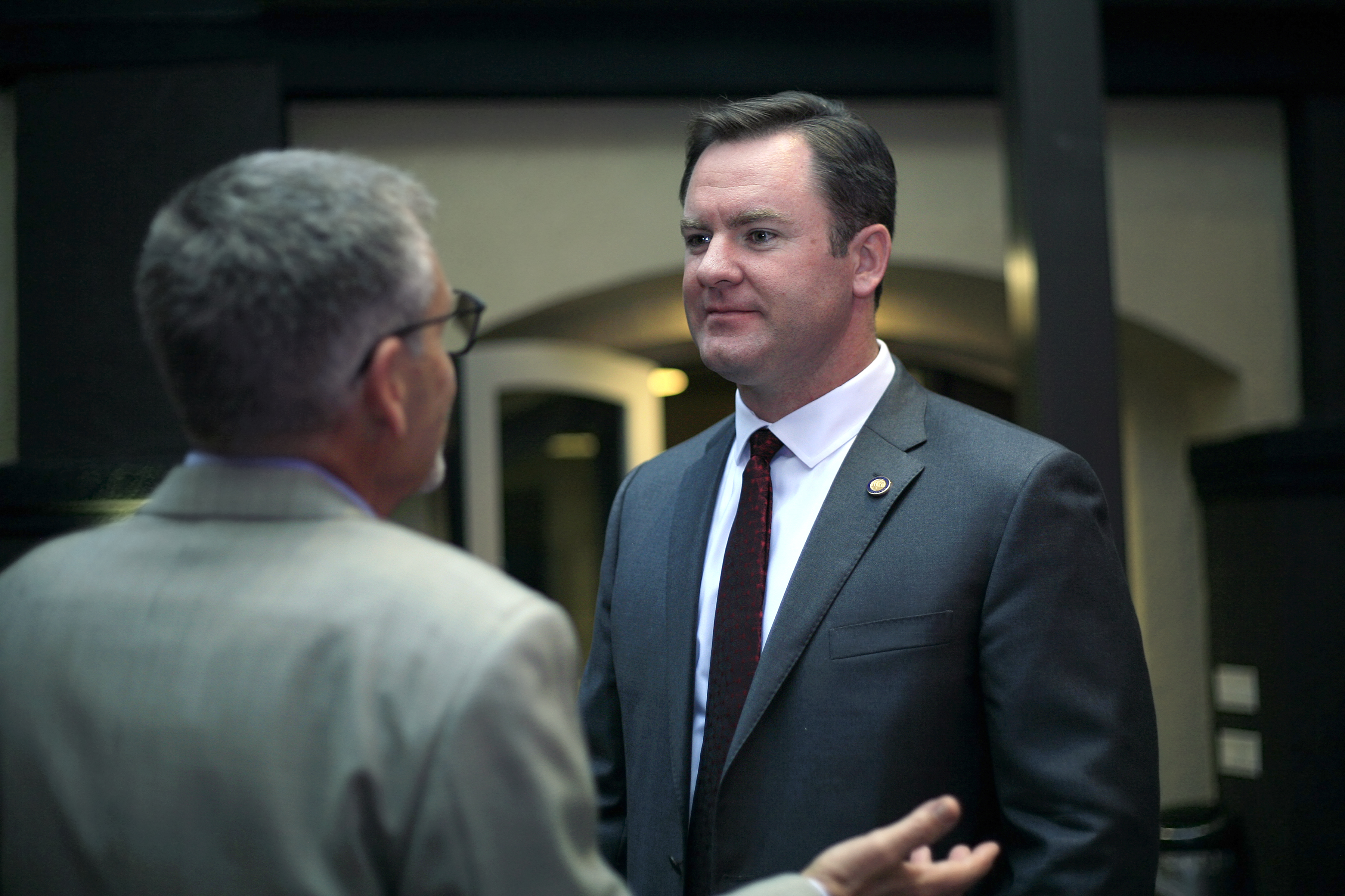 "There are times when we will disagree and there are times when we have disagreed, but no one in this room has ever lost the vision for what truly makes Newport great," O'Neill said to the crowd of city and business leaders, and in his new role as mayor pro tem he aims to "continuing to see that vision through."
Duffield follows Councilman Kevin Muldoon as mayor. During Tuesday's Council meeting, Muldoon thanked his family, colleagues, city staff, and the residents of Newport Beach.
"It's been the honor of a lifetime to serve as your mayor," he said.
There have been many highlights during his mayoral year, Muldoon noted. He described his experience speaking to a group of second grade students at a local elementary school as a favorite memory. The kids told him what they liked best about Newport Beach, and one child said freedom and he agreed.
"Our lives are made up of choices, let's make the conscious decision to treat each other with love and respect," Muldoon said. "We're all neighbors."
At the Chamber reception, Muldoon said he looks forward to working with Duffield as mayor.
"You are the quintessential Newporter," Muldoon told Duffield during his remarks. "You represent goodwill, both on the water and on land."
Earlier in the evening, Duffield complimented Muldoon, calling him "sage, and wise and very professional" with a lot of integrity and a great speaker.
"I'm not sure that's going to be the case with me," Duffield joked after taking over his new seat during the Council meeting. "I'm going to be 'Duffy.'"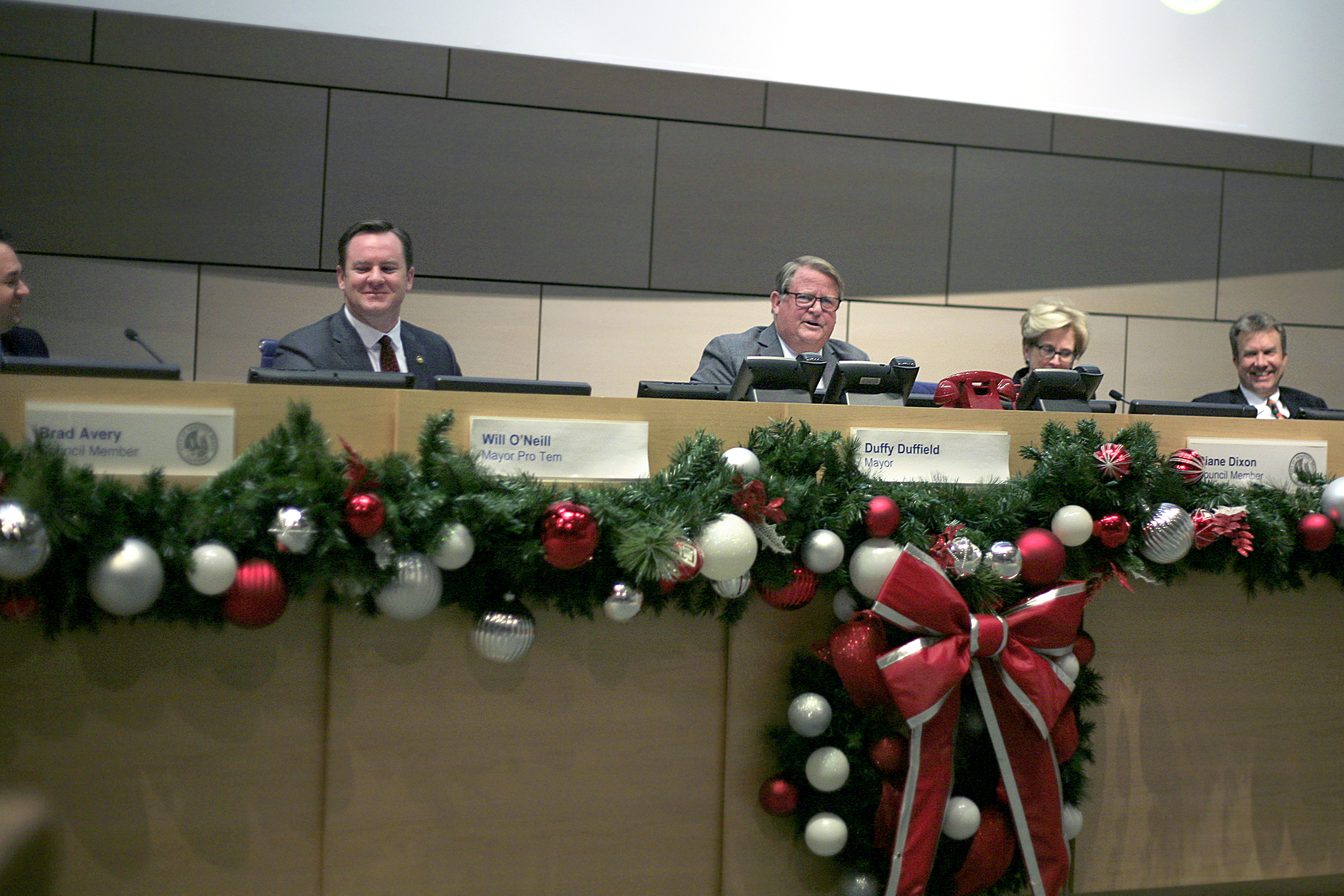 He wants to lead with transparency, Duffield said, and that starts with clearing up a few things, he explained as he set out an old red corded phone.
Duffield joked that the phone is a direct line to his "puppet-master" and Team Newport "boss" Bob McCaffrey, who critics have pointed at as the man pulling the strings behind council members who were on the 2014 slate of candidates self-dubbed "Team Newport."
McCaffrey, sitting in the front row during the meeting, called Duffield (on his cell phone) and rejected the claims that he was anything of a Godfather-like figure, calling the shots behind the scenes.
"I'd never ask any of you members to vote in any certain way," McCaffrey said in the mock conversation with Duffield (which he played into the microphone for the audience to hear). "My job, I think, is to put good and spirited people who watch their money much better than past city councils."
It was a gag, both McCaffrey and Duffield emphasized.
The joke was a bit lost because of some microphone feedback and an echo.
"The technology is not working for me, but I think we made the point," Duffield concluded.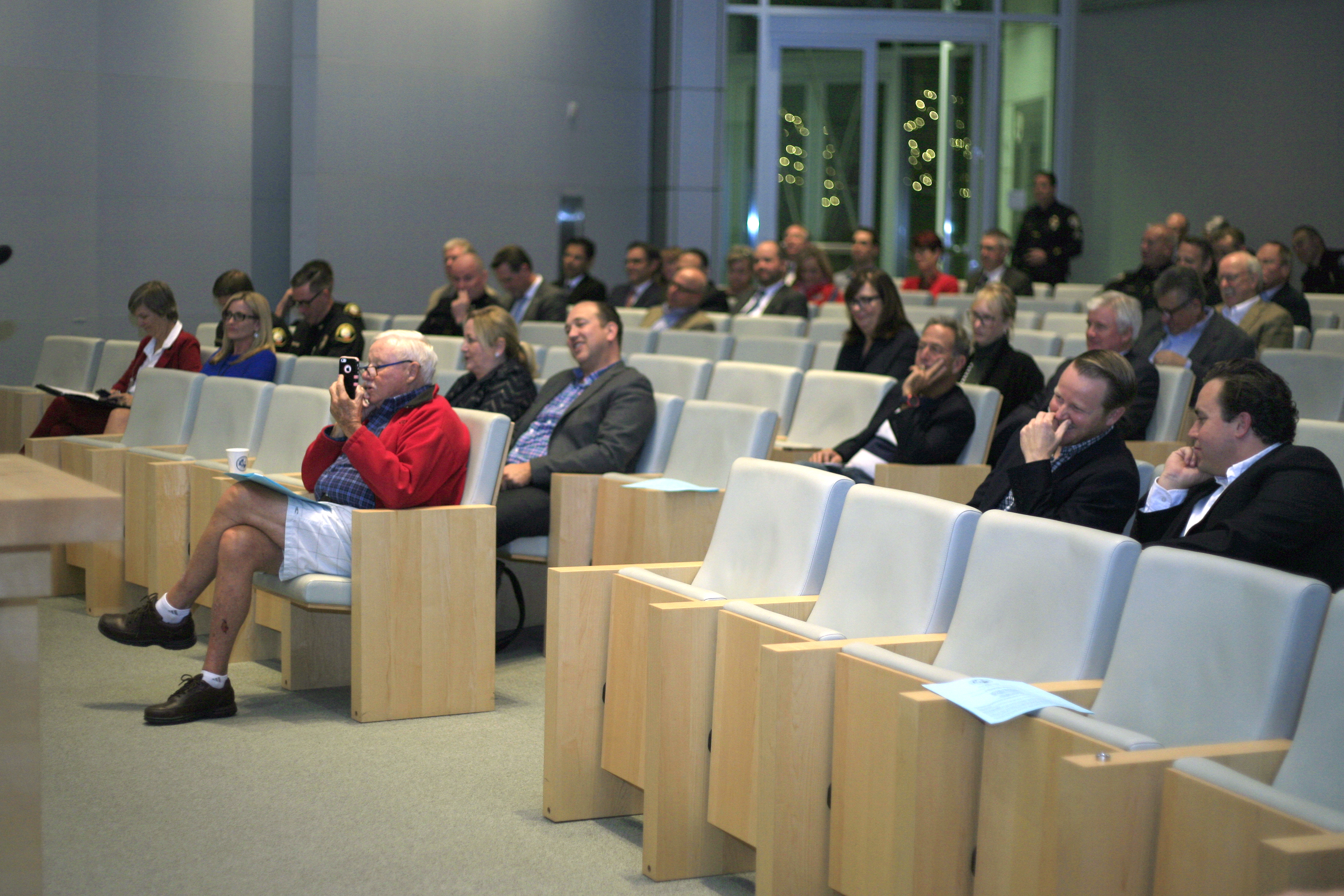 He also brought out phones for Dave Ellis (Team Newport political consultant), Susan Skinner (city activist), and the California Fair Political Practices Commission (which Duffield said makes him recuse himself "on just about everything," particularly issues related to the harbor).
After the light-hearted exchange, Duffield took on a more serious tone.
"The city's in great shape," he noted. "The status quo has a lot of momentum at this point."
As mayor, he plans to continue to be careful about pensions and city expenses, and trying to keep those "in check." He also praised the Finance Committee.
In the building and planning department, after a project is built, Duffield suggested there be a "report card" that demands a review of the property and considers, "Did it really do what we want it to do?"
If this was done for the harbor, things would be a lot different and the harbor would be "in a lot better shape," in terms of public access, boating and what the harbor needs to support, he pointed out.
"We have sadly lost a lot of our waterfront, i.e. the Rhine Channel, to condos," Duffield said. "Hopefully we can do something to stop that."
A report card for all projects in the city, not just on the bay, he added.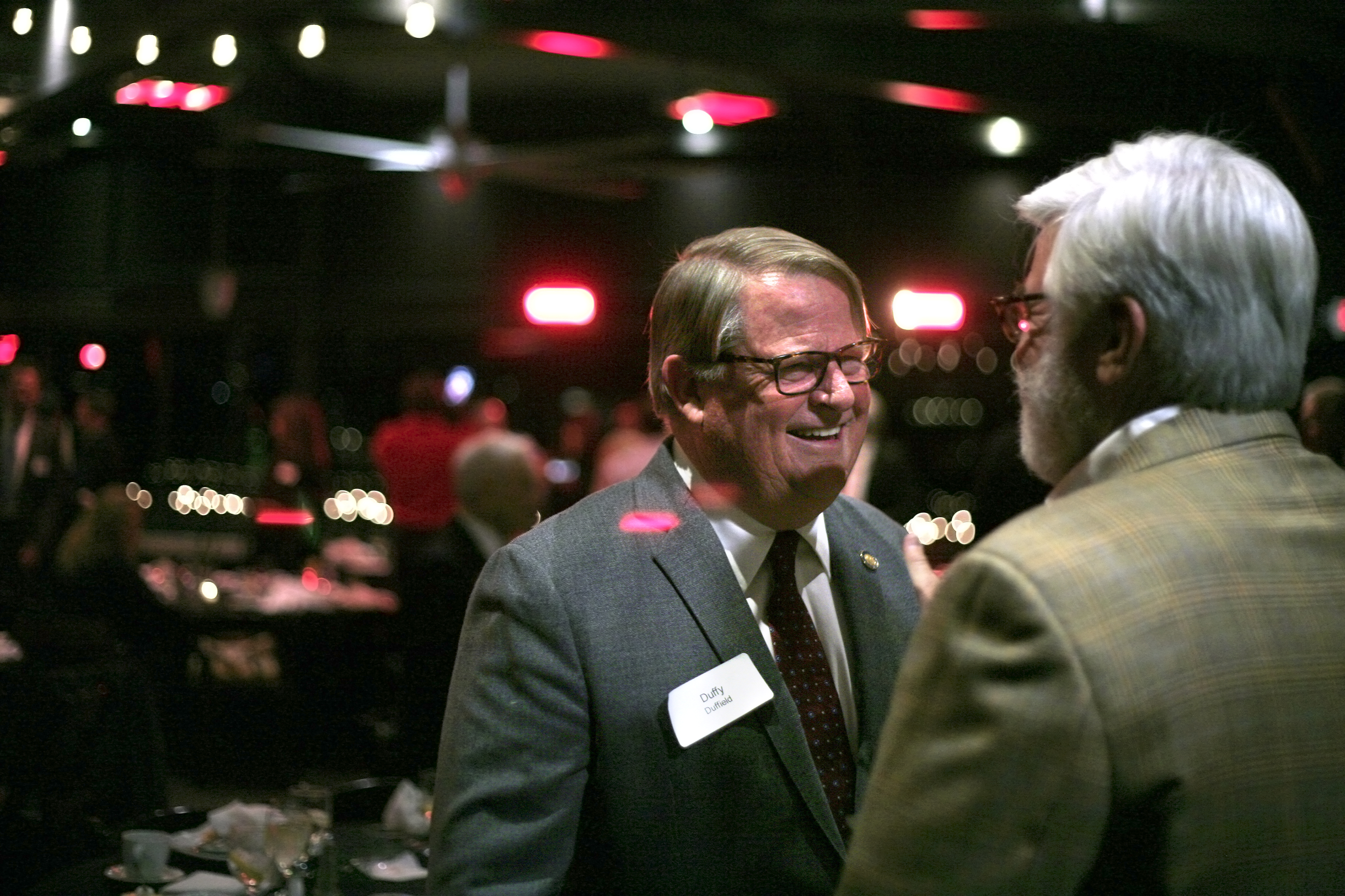 He also hopes to update the city's "aging and out-of-date" fleet of vessels, like changing to a jet-driven surf rescue lifeguard boat to increase safety, some low wake and efficient patrol boats, and a new fire boat.
"We are moving the needle in the right direction," Duffield said, referring to the harbormaster team and operations.
In another harbor-related issue, Duffield pointed out that the dredging of the bay isn't finished. It's directly related to water flow and quality, he explained.
He described a dream of his to connect a pipe at the top of the bay by Marina Park out to the ocean, under Balboa Blvd., and use it to replenish the beach as the bay is being dredged.
When it's not being used for that it will help water circulation, he said, essentially creating a second entrance water into the harbor.
His main goal is to manage the harbor, which is dear to his heart, but he also plans to work on other issues in 2018.
"I look forward to a great year," Duffield said.