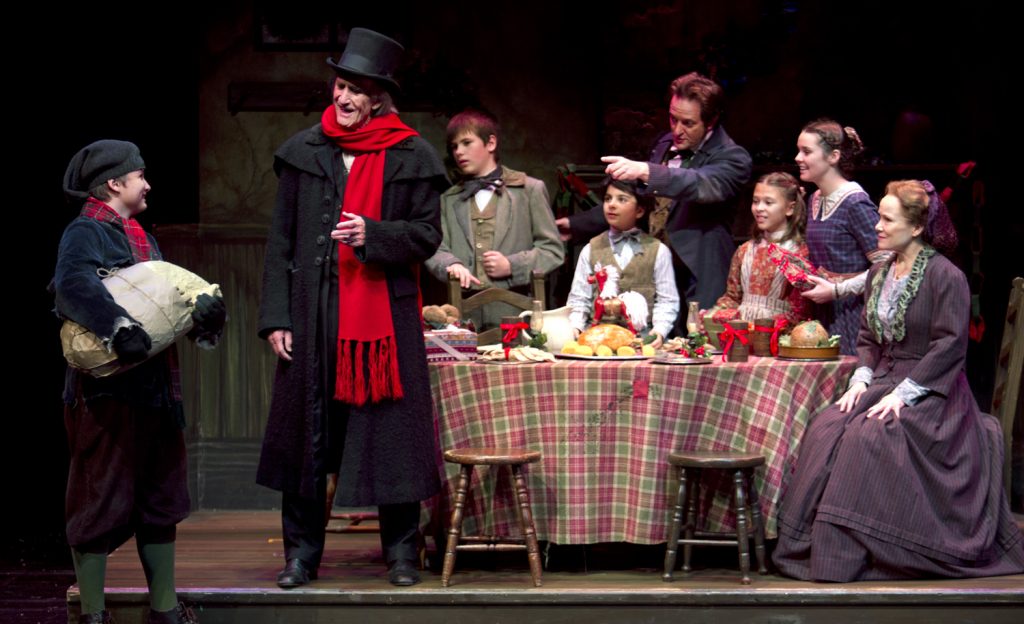 "Was ever a scarf so red?"
Yes, "A Christmas Carol" has returned for its 38th year at South Coast Repertory, and with it Hal Landon Jr. as Ebenezer Scrooge, and his iconic red scarf.
In fact, several other SCR founding artists, including Richard Doyle and Art Koustik, are still in the show, which had its initial production in 1980.
Jerry Patch adapted the timeless Charles Dickens classic for the stage, and it's that story (as directed by John-David Keller, another "Christmas Carol" veteran still with the show) that continues to make an emotional impact nearly four decades later.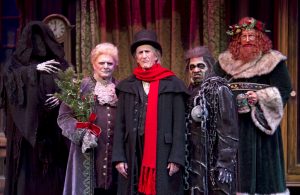 As described by SCR, "nineteenth-century London comes to life and recaptures for audiences the spirit of an old-fashioned Christmas with this timeless Dickens classic and all the favorite characters—Tiny Tim and the Cratchit family, the Fezziwigs, the Ghosts of Christmas past, present and yet-to-come—and everyone's favorite curmudgeon, Ebenezer Scrooge."
According to Patch, he focused on how the major themes of the story could most effectively be communicated on the stage—especially Scrooge's regeneration and transformation.
"I wanted families to be able to come to the theatre together and share an experience," Patch said. "Everyone from grandparents to grandchildren could all be touched by the significant message of this classic story. I take great delight hearing families talking about what they've gotten out of the play."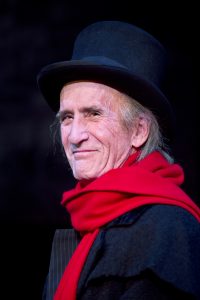 Added Keller, who has directed the show for all of its 38 years: "A Christmas Carol is an important part of family holiday traditions. This production has been the first place where many audience members experienced theatre and we want to make sure that everyone continues to have the best time."
I recently attended a performance of "A Christmas Carol" with 10 other members of the Dolphin Doggie Club, an informal group of fellow dog owners who daily gather (with pooches in tow) at a park on Dolphin Drive.
As Keller implied, we did indeed have the best time.
"My favorite way to get into the Christmas Spirit each year!" said Don Wittenberg. "Hal Landon and the entire company richly deserve their standing ovations."
Peter and Pam Logan agreed that "the production of 'A Christmas Carol' at SCR was a great way to get into the Holiday spirit. From the beautiful sets to the excellent acting by Hal Landon and crew, the production was excellent in every way. Merry Christmas!"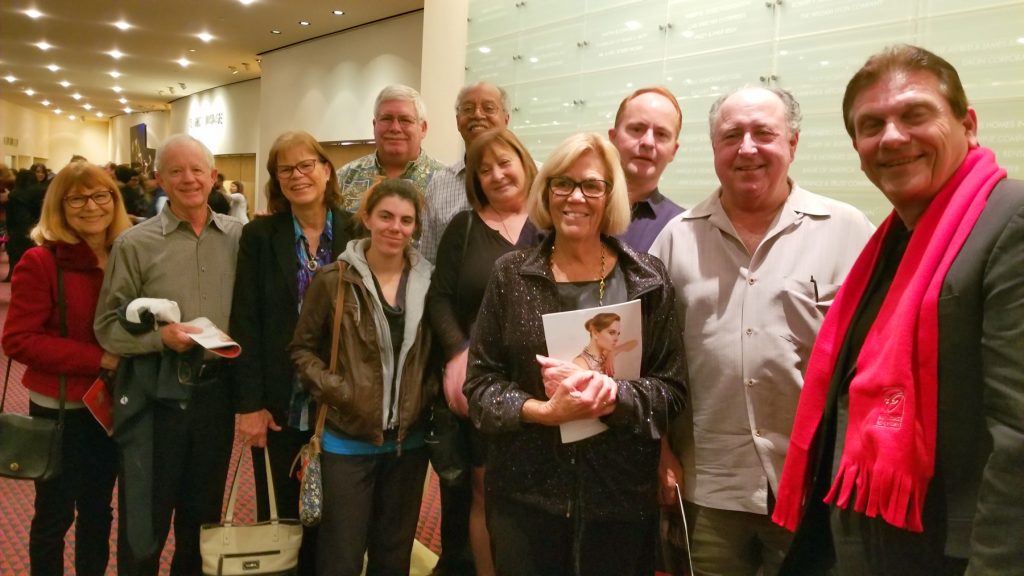 "I just loved 'Christmas Carol!' stated Rob Bonet. "Hal Landon was pure magic! He has the most wonderful comedic timing and is a master at physical comedy. The show leaves you with the spirit of Christmas in your heart. The ensemble cast members work harmoniously together."
Lois and John Tucker chimed by noting this was their first time at South Coast Rep.
"We loved the warm charm of the play, and the venue," they said. "A must experience for the Christmas season."
I have to agree—I've watched "A Christmas Carol" every year for the past 20 years, or more. Sometimes I'll even see it two or three times in a month. Several times I've nabbed a ticket on Christmas Eve, when the story takes place. It is indeed a must experience.
The joys of "A Christmas Carol" are many. For us regulars, it's always fun to revisit these characters as embodied by a company of superb actors who never just "phone it in" but give it their all every performance.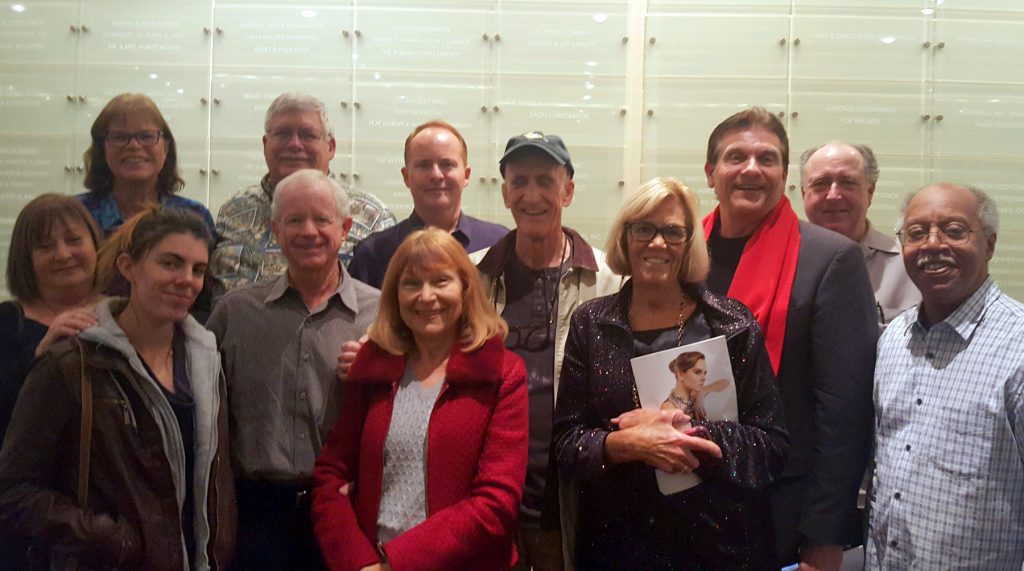 And Hal Landon. Jr. is absolutely perfect as Scrooge. He embodies the spirit of Scrooge from start to finish, from his miserly curmudgeon to his redemptive, giddy persona. And at 76, Landon still does his famous hat trick. By the way, that red scarf Landon wears in Act 2 is the original one created for the show 38 years ago!
But ultimately, it's the message of the play that resonates as much today as it always has: peace on earth, good will to all.
"A Christmas Carol" runs through Dec. 24. Visit SCR.org for tickets.