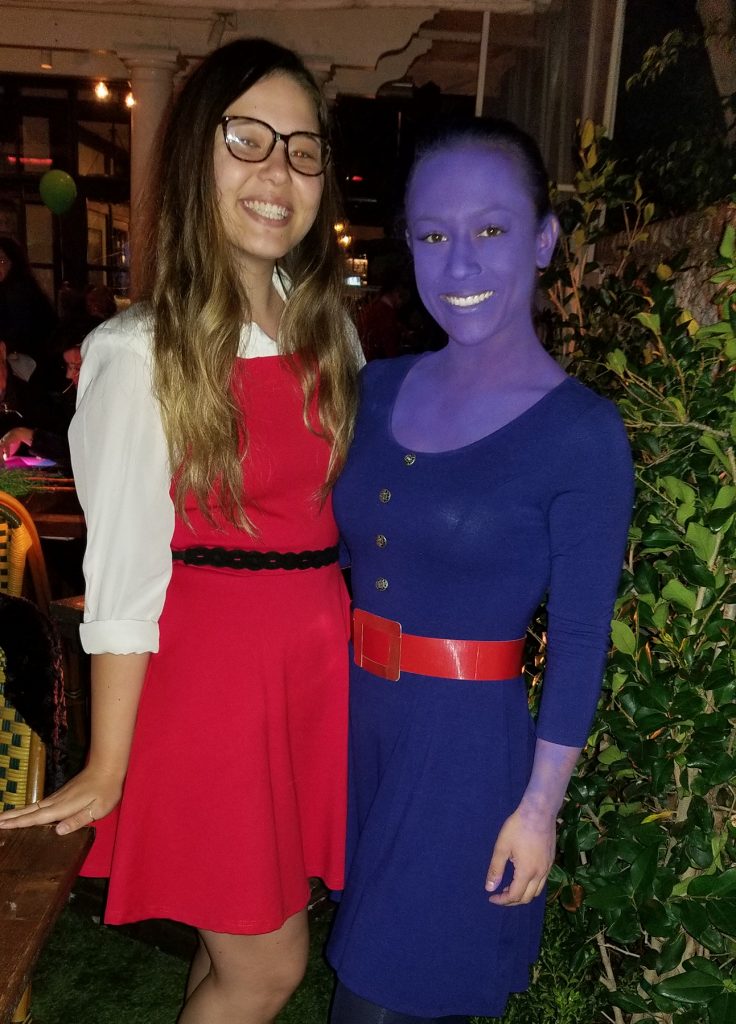 "Oompa loompa doompety doo / I've got a perfect puzzle for you
Oompa loompa doompety dee / If you are wise you'll listen to me."
 Willy Wonka fans will instantly recognize those lyrics as the Oompa Loompa song from the 1971 film "Willy Wonka and the Chocolate Factory."
That song played an important part in my dining experience last weekend as five of us enjoyed a Willy Wonka-themed evening at the Five Crown's 352 Poppy Secret Dinner Society (formerly known as the Speakeasy).
Five Crowns began offerings a secret Speakeasy experience in one of its upstairs dining rooms a couple of years ago, but they've been expanding the concept to monthly themed evenings that this year have included "Star Wars," Monopoly, and "Indiana Jones."
By the way, you can't just show up to the 352 Poppy party. They send out an invite two weeks before each event to their secret email list, and you have to make a reservation fast before it sells out because seating is limited.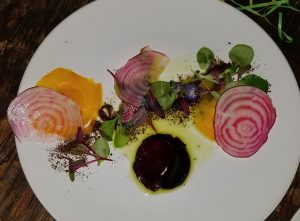 Last weekend was Willy Wonka, and to access the party, we were given the lyrics to the Oompa Loompa song and asked to sing it to the hostess. Fortunately, we had a ringer in our group who not only knew the song but danced along as he sang.
We were shown to a table on the back patio where the Wonka party was in full swing. Colorful balloons and table décor immediately give off an air of fun, as did the screening of the "Willy Wonka" movie throughout the evening.
Our server, decked out all in blue (from clothes to skin) gave us menus to peruse and took our drink order.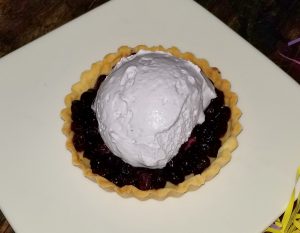 The menu featured a list of cocktails and food all themed to the "Willy Wonka" movie, as well as a dozen absinthe drinks served with a perforated spoon, a sugar cube, and a container of water with a spigot that drips water onto the sugar cube and into a glass of absinthe.
We ordered absinthe to share, and I opted for the "Fizzy lifting drink" with Sazerac rye, Averna, chocolate and root beer, served over dry ice—which made for a pretty cocktail.
We started with Oompa Lumpias spring rolls ($14) and Candy Cane Beets ($15), followed by such items as Chocolate River Ribs ($36) with mole BBQ sauce, and Wonka's "bow-tie" pasta ($30).
Given the theme we looked forward to dessert and were not disappointed. We loved the "Violet You're Turning Violet" blueberry tart with cream ($12), and the Candy Garden ($10) with cotton candy, chocolate, gummy, and lollipops. The "Veruca Salt" ($12) with chocolate ganache and salted pretzel crust was also a hit.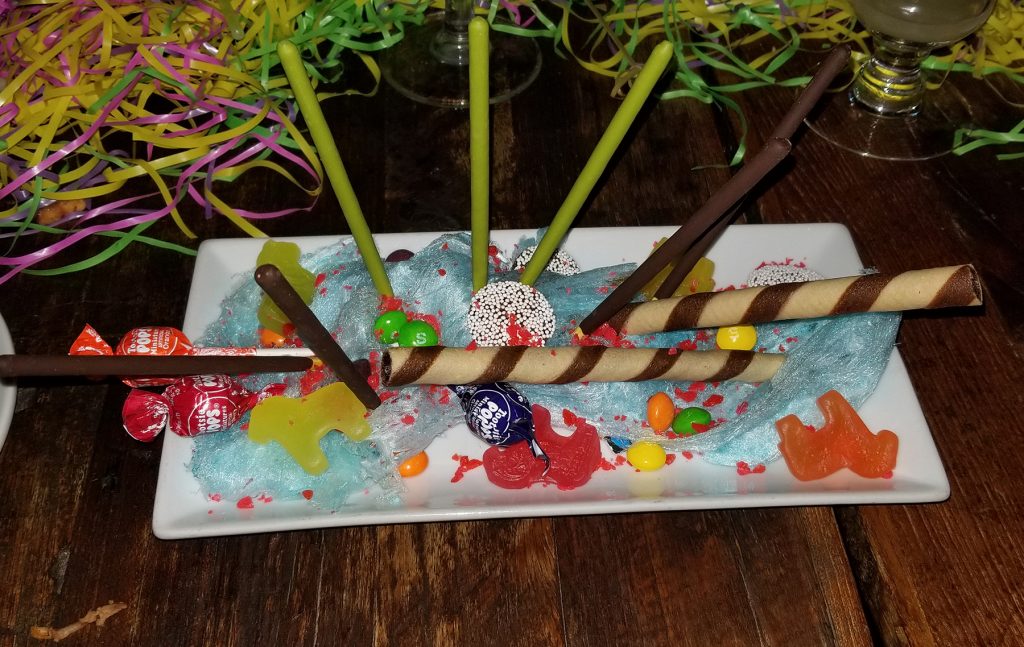 We reluctantly bid farewell to 352 Poppy, but happy knowing we had a simply scrumdiddlyumptious evening.
I just received my invite for the May 4 and 5 dates. The theme has something to do with big hats. Hmmm…maybe something to do with the Kentucky Derby that weekend?
Want to get on the 352 Poppy Secret Dinner Society list? Send an email to [email protected]