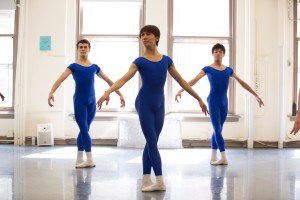 Expanding their 27-year relationship, Segerstrom Center for the Arts and American Ballet Theatre have announced the creation of the American Ballet Theatre William J. Gillespie School on the Segerstrom Center campus in Costa Mesa.
This partnership will offer unrivaled opportunities for training and nurturing future generations of dancers and dance audiences as well as furthering the development and evolution of dance.
The school carries the name of Orange County philanthropist William J. Gillespie, who has been a board member of ABT since 1999 and an enthusiastic and generous donor to the Center for much of the institution's history.
The ABT Gillespie School will open in September 2015 and is operated jointly by Segerstrom Center for the Arts and American Ballet Theatre.
Alaine Haubert has been appointed Principal of the ABT Gillespie School at Segerstrom Center. A former dancer and ballet mistress with ABT and noted dance teacher and coach, Haubert will work with ABT Artistic Director Kevin McKenzie and Melissa Bowman, Director of the Children's Division of the ABT Jacqueline Kennedy Onassis School in New York.
All classes will be taught by teachers who are certified in ABT's highly respected National Training Curriculum, will feature live accompaniment and will be held in Segerstrom Center's dance studios which have been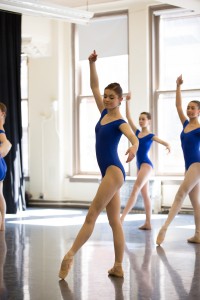 used for rehearsals by all of the world's leading international ballet companies.
"American Ballet Theatre and Segerstrom Center for the Arts have dedicated themselves to furthering the development of, and appreciation for, one of the most expressive of all art forms – dance, which has been a cornerstone of the Center's artistic programming since its inaugural season," said Center President Terrence W. Dwyer. "Bill Gillespie is a tremendous champion for dance. His generosity enables two of his beloved arts organizations to make a significant and lasting impact on the world of dance and our vibrant and diverse community. It is hard to imagine a more passionate supporter of dance and the training of its next generation of great talents."
As part of its commitment to the community, Segerstrom Center for the Arts will offer a limited number of scholarships to the 36-week program as well as offer a series of free classes for the community throughout the year as part of the ABT Gillespie School.
For more information about the ABT William J.Gillespie School at Segerstrom Center for the Arts, to enroll or to learn more about the classes and scholarship program, visit SCFTA.org/ABTGillespieSchool, call (714) 556-2122 ext. 4100 or e-mail [email protected].