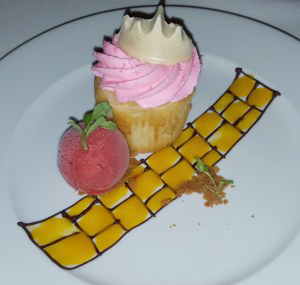 For many years, dining at Leatherby's Café Rouge before seeing a musical at Segerstrom Center was a must for me due to the fabulous themed menus created by Leatherby's Chef Ross Pangilinan.
Probably the most memorable was a three-course menu Chef Ross created for "Wicked" back in 2016. The aptly named Munchkinland featured octopus carpaccio with tiny ratatouille, fennel, citrus, tiny croutons, capers, and cute tiny flowers. "Dancing Through Life" was a wild isle Scottish salmon with Mediterranean vegetables, couscous, golden raisins, pine nuts, lemon confit, and piquillo emulsion.
However, it was the dessert that visually nailed the "Wicked" theme. Diners could choose between the Elphaba cup cake (chocolate, mint, mint ice cream on a yellow brick road bed) or the Glinda cup cake (vanilla, strawberry, raspberry sorbet on a yellow brick road bed). They each came topped with either a small chocolate witch hat or a white candy crown.
Chef Ross left Leatherby's to start his own culinary empire that includes Mix Mix, Terrace by Mix Mix, and Verdant at the new OC Museum of Art.
Last year, Chef Ross and his friend and colleague Chef Nicholas Weber opened Populaire at South Coast Plaza. The restaurant took over the Lawry's Carvery spot near Macy's Men's Store.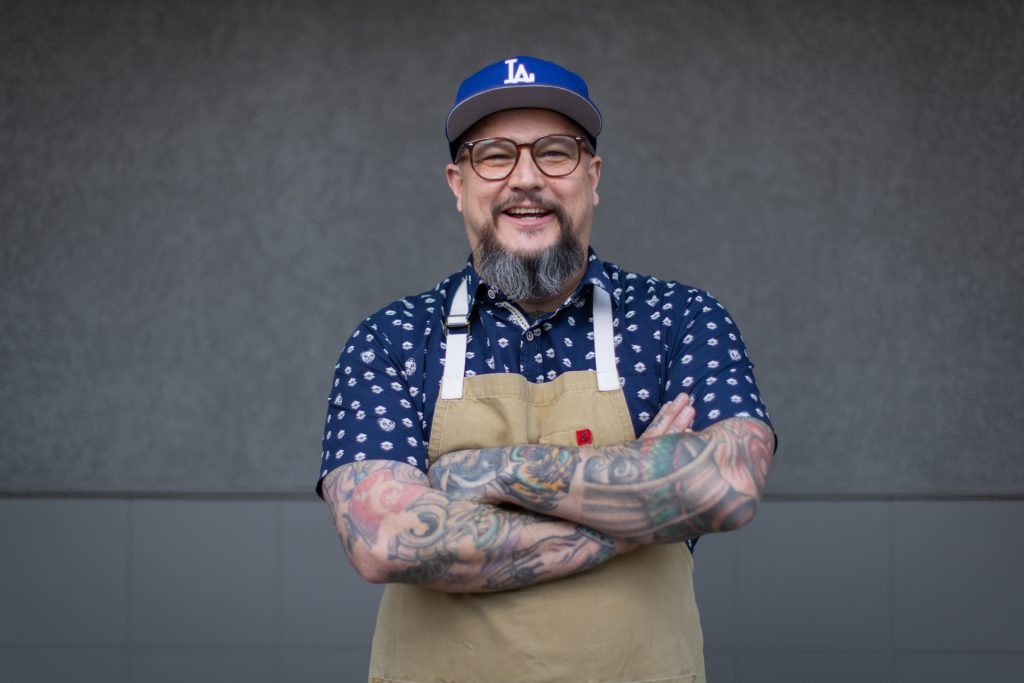 Like Pangilinan, Weber is a Patina Restaurant Group alum. The two met while working together at Pinot Provence in 2004 under executive chef Florent Marneau, who went on to open his own successful restaurant, Marche Moderne.
Weber created a musical menu for "TINA – The Tina Turner Musical" that played at Segerstrom Center last July. That menu was a hit, so Chef Weber decided to create another one for the musical "Ain't Too Proud: The Life and Times of The Temptations" that runs October 17-29 at Segerstrom Center.
Chef Weber's "Ain't Too Proud" menu is a three-course affair with two options for starters, two entree options, and dessert. Wine pairings are available for each course.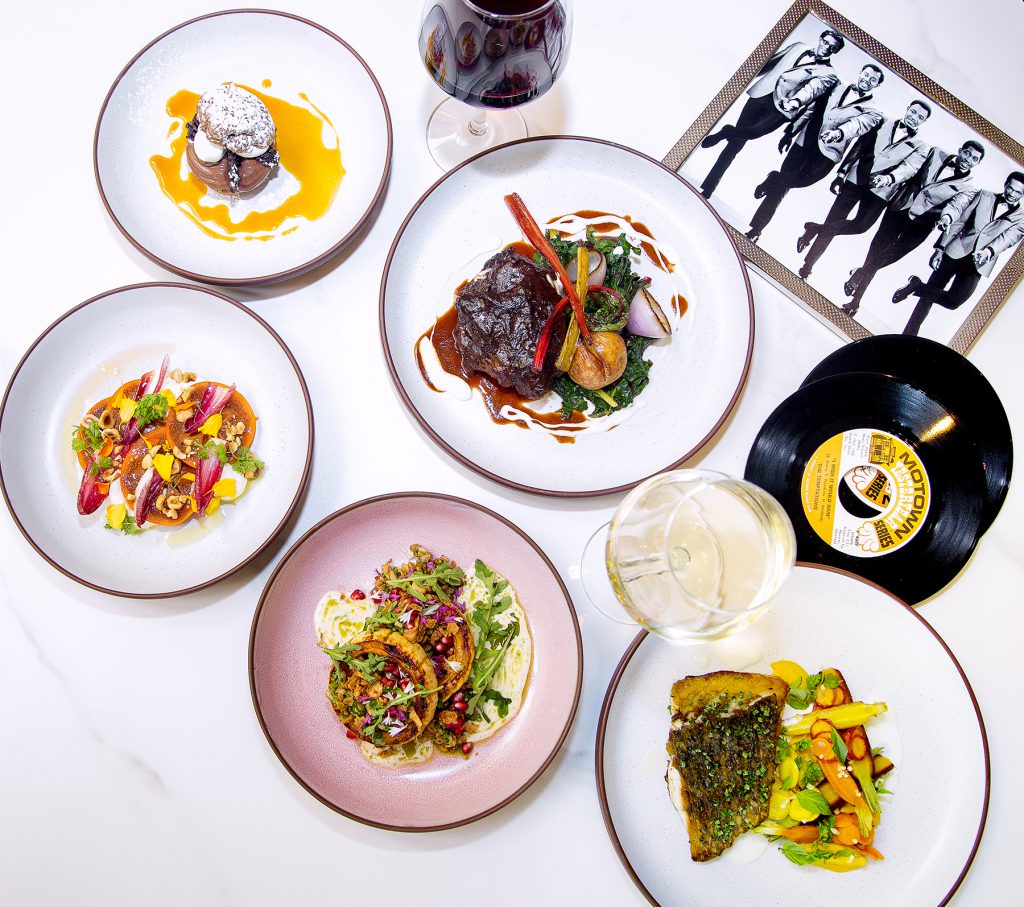 His Ain't Too Proud" menu:
First Course: "The Way You Do The Things You Do" Delicata Squash Salad with Pomegranate, Arugula, Pistachio, Farro, Crispy Shallots, and Yogurt Dressing; or "My Girl" Persimmon Salad with Homemade Ricotta Cheese, Endive, Toasted Hazelnuts, and Rosé Vinaigrette.
The entrée choices: "Ain't Too Proud To Beg" Red Wine Braised Beef Shank with Creamer Potatoes, Horseradish Crème Fraîche, and Rainbow Chard (paired with 2018 Cabernet Sauvignon DeLille Cellars, Métier, Washington); or "Just My Imagination (Running Away With Me)" Barramundi with Brown Butter Carrot Purée, Heirloom Carrot Salad, Lime Beurre Blanc, Basil (paired with 2020 Chardonnay Maison d'Amis, Clarksburg).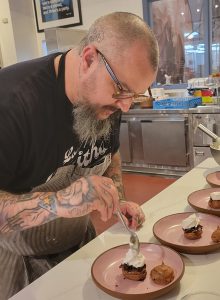 Desert is "Papa Was A Rolling Stone" Chocolate Cream Puff with Chocolate Crémeux and Passion Fruit Sauce.
The menu is $55. Wine Pairing is an additional $25. Does not include additional beverages, tax or gratuity. And of course, tickets to the musical may be purchased at www.scfta.org, although you don't need to see the show to enjoy the menu.
If you are seeing the musical after this themed dinner, make sure you allow enough time to get to the venue before show time!
Visit www.populaireoc.com.