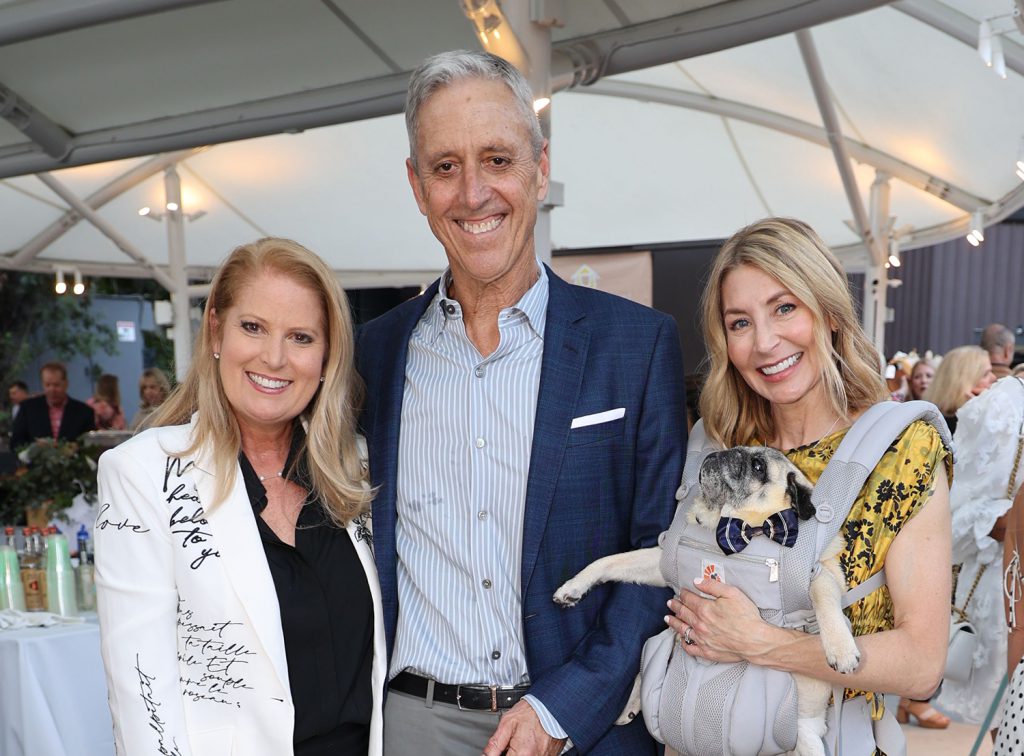 Some dogs are all bark and no bite.
At the Chef Masters Culinary Extravaganza on Sunday, Sept. 24 at the Festival of Arts grounds in Laguna Beach, the barking came courtesy of canines from Unconditional, a Senior and Disabled Dog Rescue, while bites came from more than three dozen OC chefs.
More than 400 guests enjoyed a two-hour gourmet food and wine reception, followed by a seated dessert with chef introductions plus a live auction.
More than $1 million was raised for Unconditional, a Laguna Beach-based nonprofit founded by Amy & Julian Mack that is on track to build an 8,000 sq. ft. rescue and adoption center for senior and special needs dogs, due to open in late 2024.
The couple also just opened Rise Pet Health, a technologically-advanced emergency and specialty veterinary clinic located in Laguna Hills.
Profits from Rise go toward providing free care to the dogs at Unconditional, thereby ensuring the financial sustainability of the nonprofit. The Macks are also the proud parents of four senior and special dogs, and are committed to helping this very undeserved but deserving group of pups through these bold initiatives.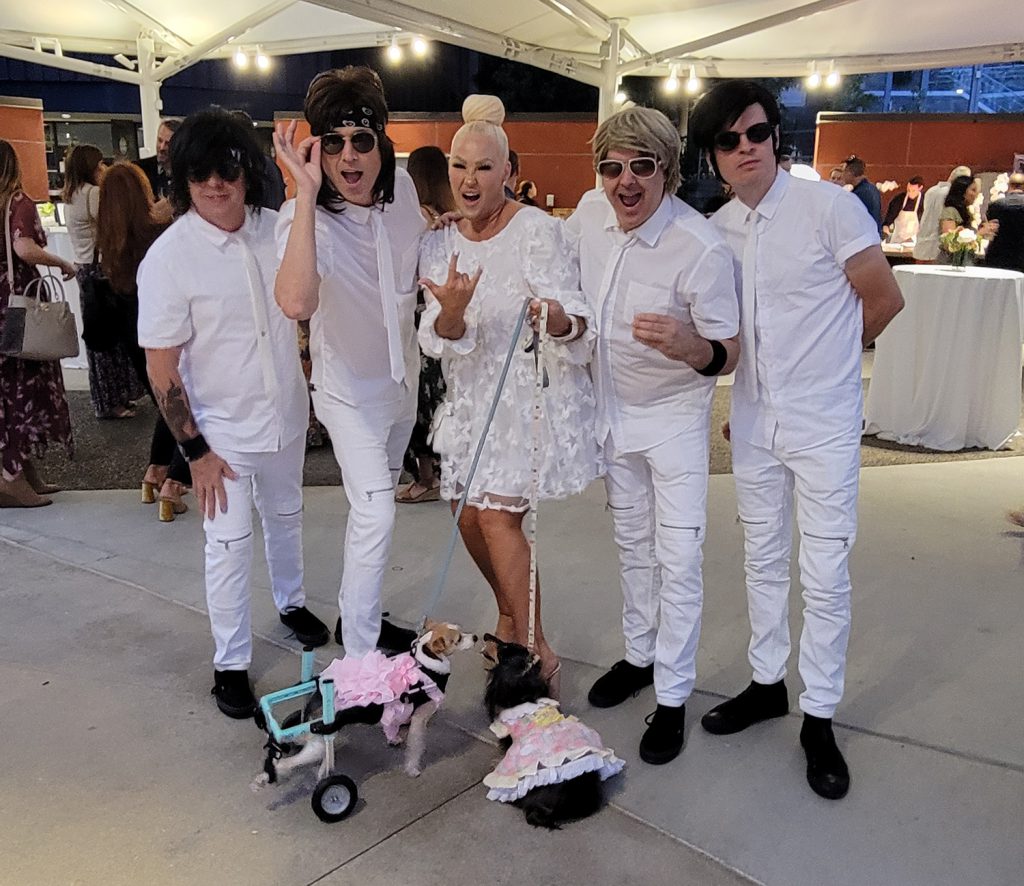 Especially thanked were the $100,000 Title Sponsor, Carlo's Fund; the $25,000 Platinum Sponsor, The Bone Adventure, and the $10,000 Gold Sponsors JustFoodForDogs, PIRCH, and Mary Murfey. Chef Masters Founder/Producer Kristin Martin was recognized as well.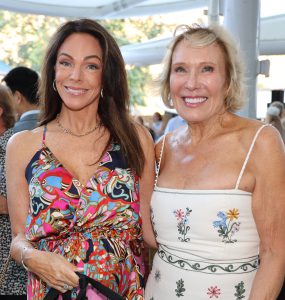 Thanks also to Newport Beach resident Maria A. Carigan, who donated $500,000 to Unconditional, and together with an impressive amount raised in the Fund a Need portion, the total raised was more than $1 million.
The evening concluded with dancing to the popular band Flashback Heart Attack.
Among the many restaurants participating in Chef Masters: A Restaurant Crystal Cove, Balboa Bay Resort & Club, Cannery Seafood of the Pacific, C'est la Vie, Hotel Laguna, Marriott Newport Beach, Nirvana Grille, SHOR, Splashes at Surf & Sand Resort, Tango Laguna, Pelican Hill Resort, and Waterfront Beach Resort.
For more information, visit https://www.chefmasters.org.