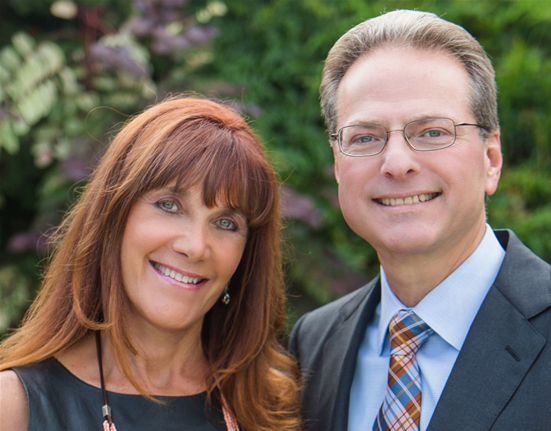 Newport Beach residents Henry and Susan Samueli, owners of the Anaheim Ducks hockey team since 2005, are no doubt pleased with the official unveiling of the club's 2023-24 Third Jersey for the team's 30th Anniversary season at the 2023 NHL Draft in Nashville.
The Ducks second overall selection, Leo Carlsson, modeled the first reveal of the jersey to Ducks fans at the team's official NHL Draft Party at Brewery X Biergarten in Honda Center using Proto, a patented hologram machine and platform that makes holoportation a reality.
Proto's holographic communications platform was utilized at the NHL Draft from Nashville to beam Leo Carlsson in real-time and in life-size volumetric 4K as if he was in the room for an interactive experience with fans to introduce the new jersey to those at Honda Center in Anaheim.
According to press material, the Ducks became the first professional sports team to utilize a live beam of an athlete into a draft event.
"As we enter our 30th Anniversary season it's exciting to reveal a new jersey our fans can be proud of," said Anaheim Ducks Vice President of Marketing Merit Tully. "This jersey is a symbol of our journey the last 30 years, our successful history and a nod to our origins. It was designed internally in a collaborative effort by organizational departments up to ownership, and we are excited for our players to wear it with honor this upcoming season."
The new alternate jersey will debut in-game during Anaheim's home opener Sunday, Oct. 15 vs. the Carolina Hurricanes at Honda Center. The Ducks will wear the 30th Anniversary jersey on additional theme nights and select games throughout the 2023-24 NHL season, with games to be revealed at a later date.
Fans of the original Mighty Ducks logo will love the new jersey.
Anchored in plum and jade as an ode to the original 1993-94 season road jersey, the Ducks' original color scheme makes a return. At the heart of the jersey is a crest featuring the original circular "Mighty Ducks" shoulder patch with Wild Wing, an ode to Mighty, reequipped for the present while surrounded by the words "Anaheim Ducks."
Anaheim's original jersey number and letter styling is used in the new anniversary jersey, symbolic of the cohesive look to the team's 1993-94 sweaters, while the interior collar denotes "Mighty" in the original wordmark font.
The sweater's sleeves feature gray bands with debossed text, including 'Mighty Ducks of Anaheim Est. 1993' on the right arm and 'Anaheim Ducks Est. 2006' on the left.