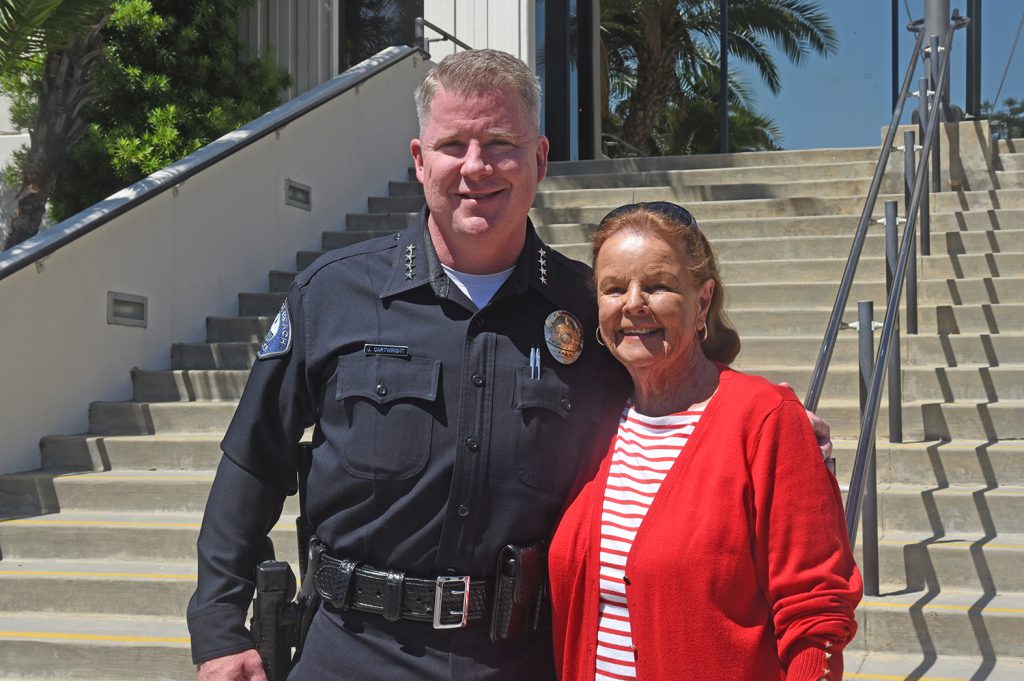 By Megan Forrester | Special to the NB Indy
When Newport Beach resident Dotty McDonald first started volunteering at the Newport Beach Police Department back in 2015, she realized two important things: each member of the department cares significantly for the community and every cop loves a good slice of pizza.
So, after hearing everyone at the station praise Sgt. Pepperoni's pizza (a longtime Newport Beach favorite), and McDonald notably remembering one officer loving a ham and pineapple pie, she decided to gather donations from her friends to purchase gift cards from the famous pizza parlor for each member of the police department.
"I want everyone to make those men and women know that they are appreciated," McDonald said. "I'm so excited to make them happy and well fed."
This tradition of collecting donations began in 2018, with the money, or dough, rising each year. This year on July 5, McDonald, who turns 94 next month, delivered over $25,000 in gift cards at the department headquarters.
Members of NBPD received certificates to restaurants including In-N-Out, Chipotle, Chick-fil-A and of course, Sgt. Pepperoni's.
McDonald, who was a registered nurse for most of her life, began looking for volunteer work in order to stay active during retirement. She began her work with the police department in 2015 through their Citizens Police Academy, which she told the Newport Beach Independent was "the most fantastic" 12 weeks she had ever had.
McDonald quickly recognized the department's dedication and care toward the community, especially during holidays like the Fourth of July, and did not want that hard work to go without applause.
"I was tired of seeing those police departments all over our country being maligned and demeaned," McDonald said. "I know that our police department is full of fantastic young men and women who are doing a beautiful job protecting us."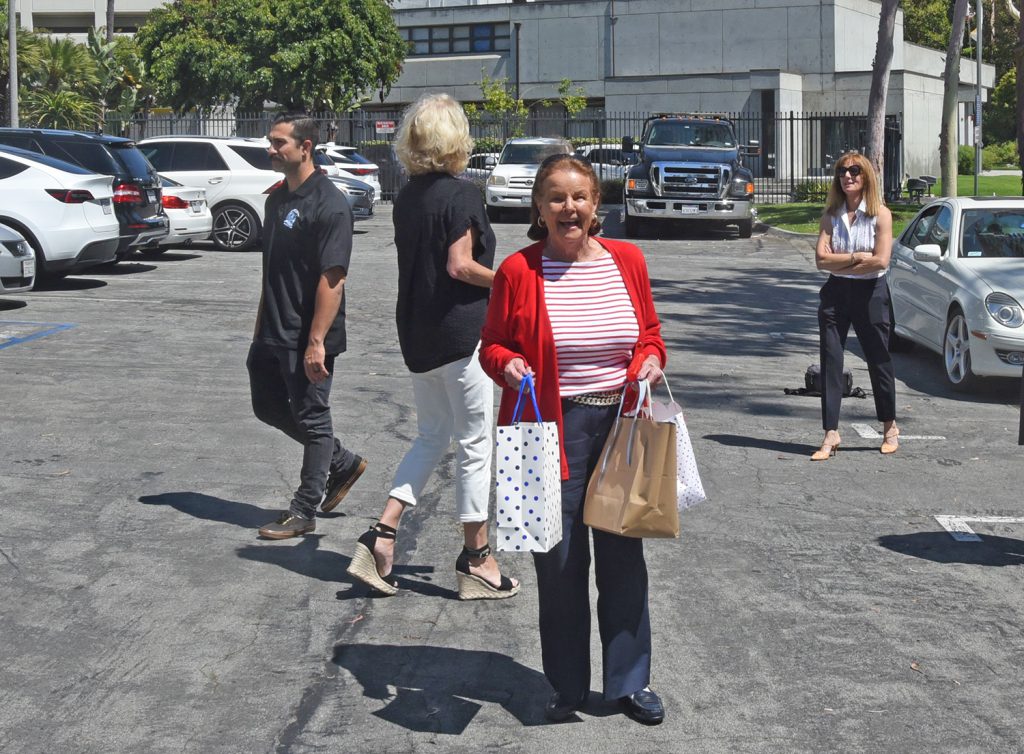 After logging more than 2,000 hours of service, McDonald said her favorite part about the Newport Beach Police Department are the individuals that make up the organization. Whether it's witnessing officers she has known for many years become lieutenants or going on countless ride-alongs, McDonald expresses her love toward the NBPD like they are her own kin.
"Getting to know them as individuals has been a thrill for me at my age," McDonald said. "I truly look at each one as either a chosen son or chosen grandson or granddaughter. I am like a proud mother."
Newport Beach Police Chief Joe Cartwright, who has been a part of the department for over 20 years, said that even though it was special to be handed the $25,000 in gift cards from McDonald directly, receiving a hug from her was truly his favorite moment.
"She's a real special person and she's got so much love in her heart for public safety service in this community that it just really lifts our spirits," Cartwright said.
While Cartwright reaffirms the NBPD's goal is to serve the public, he recommends the Citizens Police Academy or the Newport Beach Police Charitable Foundation to those who are interested in learning about volunteer opportunities at the department or help with events.
Overall, regardless of the donation, McDonald is a special friend to the police department, which Cartwright hopes encourages others to reach out to and talk to officers through their Mobile Cafe outreach program.
"We're people, we're human beings," Cartwright said. "We have families and kids just like everyone else. So people should feel welcome to approach us and get to know us and realize we're just an extension of them and we're here to protect them."
Despite nearing 100 years old, McDonald said she aspires to gather even more donations for next year, so that each member of the police department can have a nourished belly while aiding the community. Let's face it, a stomach full of sugary donuts isn't going to do the trick.
"It has brought a whole new excitement to my life," McDonald said. "Not many 94-year-olds can be excited about everyday living as I am."
To learn more about the Newport Beach Police Department, visit https://www.nbpd.org.