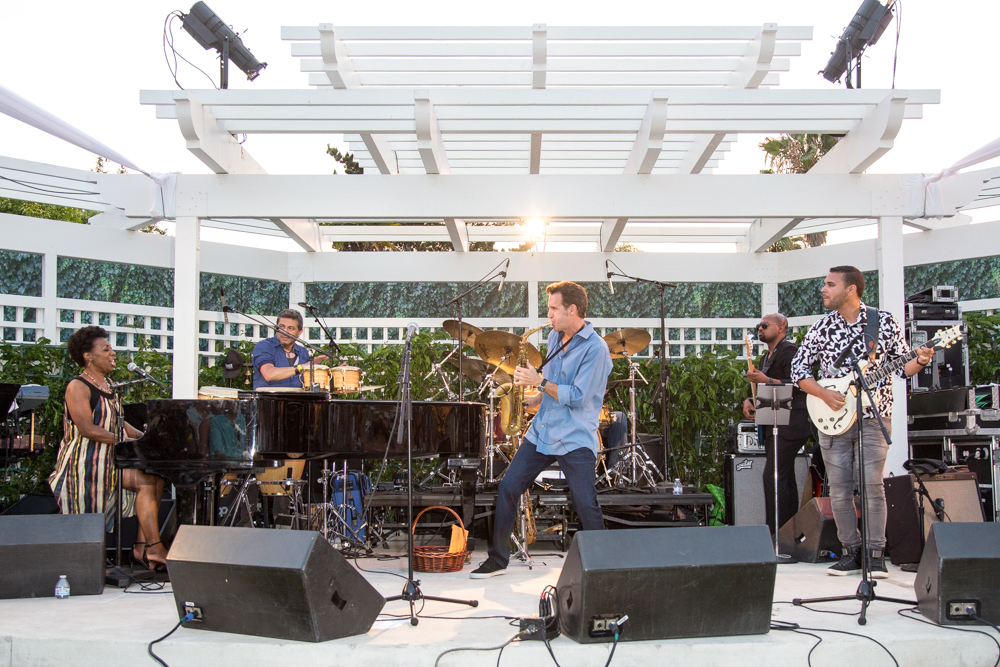 Prepare to enjoy a sensational jazz concert that benefits a great cause when the 23rd annual Eric Marienthal and Friends Jazz Concert returns to the Hyatt Regency Newport's intimate amphitheater on Sunday, July 17.
The concert benefits the High Hopes Brain Injury Program, which is dedicated to helping individuals recover from traumatic brain injuries.
VIP patrons can enjoy a pre-concert dining experience catered by Tulsa Rib Company with live music by Ron Kobayashi and friends, and the concert featuring sax legend Eric Marienthal and special guest Euge Groove and a surprise guest to be announced.
VIP Tickets are $150 each and include the concert, special assigned table seating, dinner and desert, drink ticket, no host bar, silent auction and live auction, and hors d'oeuvres.
A limited number of General Admission tickets are available for $75 and include the concert, hors d'oeuvres, and the auctions.
The VIP dinner starts at 3:45 p.m. Doors to the main event open at 5 p.m. The concert starts at 6 p.m.
"This is our biggest fundraiser of the year," said Mark Desmond, director of High Hopes. "We're thankful that Eric has been able to do it all these years, and we're thankful to be at the Hyatt Regency Newport Beach."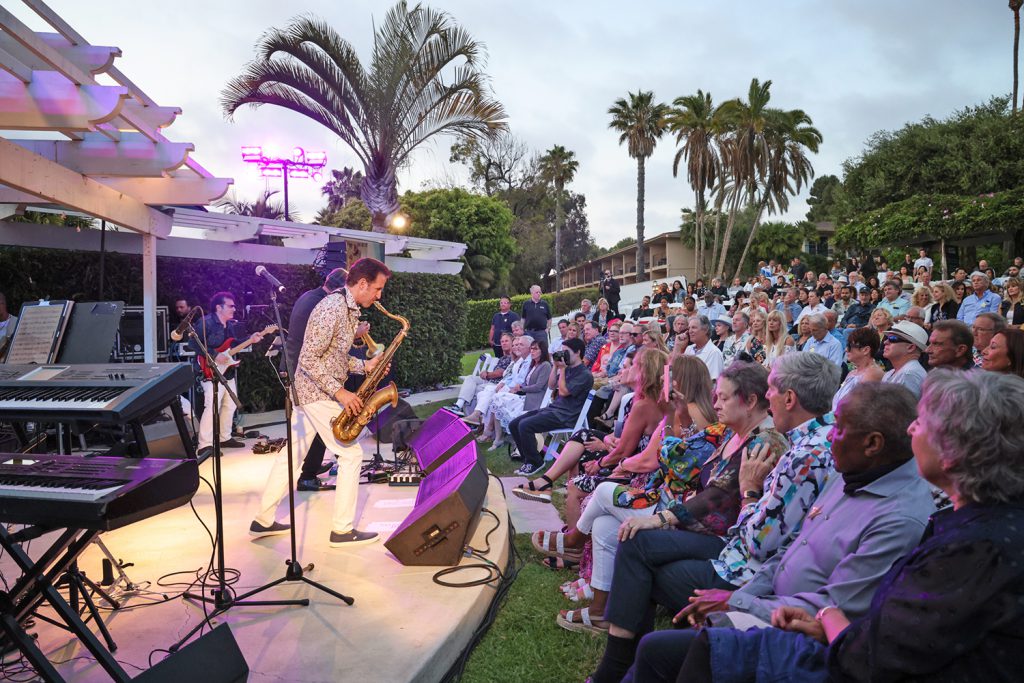 According to Desmond, High Hopes was started in 1975 and is nationally recognized as one of the first brain injury programs in the country and is dedicated to the rehabilitation and retraining of those who have been devastated by brain injuries. High Hopes programs include conditioning classes, therapeutic swimming, nautilus weight training, physical therapy and rehabilitation activities for cognitive and social challenges.
High Hopes, which is based in Tustin, treats people from surrounding counties as well as from around the country.
"We take people that others have given up on, and they come based on what they can afford," said Desmond. "A lot of them cannot afford anything, so we go out and find scholarship assistance or financial help."
The Eric Marienthal concert plays a large part in that financial assistance.
"Eric is amazing—he and I have been friends for decades, and we're so thankful we have been able to put this concert on all these years," said Desmond. "
The 2020 edition was cancelled due to Covid, but last year's concert went on as usual. This year, audiences seem more excited than ever to get back our and see live music, said Marienthal.
"It's summer, and we're outside—and from a musicians' standpoint we are thrilled to get out of our studios and play for people," said Marienthal, who lives in Newport Beach.
Marienthal released an album in 2020 with fellow sax player Randy Brecker called "Double Dealing" that was nominated for a Grammy Award—Marienthal's sixth Grammy nomination.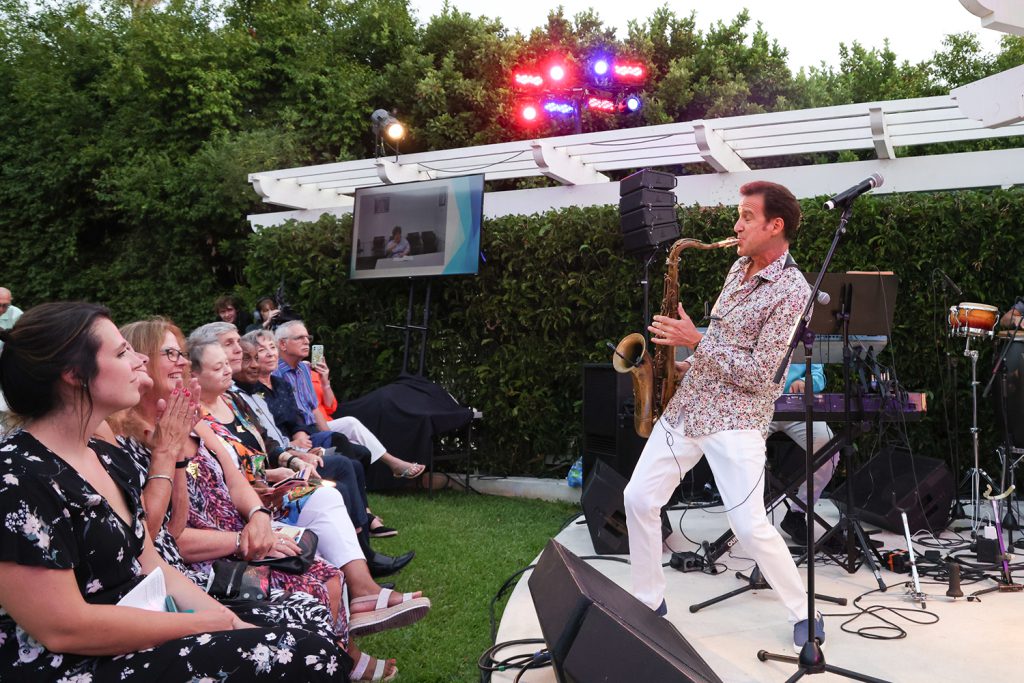 "After that recording came out I knew it was time to start playing live," said Marienthal, who added that the High Hopes concert will include a mix of new and old material that will be performed with his longtime bandmates.
"It's fun to make music with a band you have been ne playing with for a long time, you are communicating on a different level. We have a lot of fun together."
Marienthal said that to be involved with High Hopes and the concert is a highlight of the year for him.
"It's rare to get to do something like this that means so much and can have an impact," stated Marienthal. "Every artist that has been performing these concerts with me says the same thing. We feel like we have done something worthwhile. And my friend that I have known since fourth grade owns Tulsa Rib Company and he caters the VIP dinner, we talk about it all year. This is not a typical jazz festival, you feel a special energy because people know they are there to support a worthy nonprofit cause."
For tickets to the Eric Marienthal and Friends Jazz Concert visit www.highhopes.ws/2022/01/20/eric-marienthal-concert.
For more information on High Hopes, visit www.highhopesbraininjury.org.