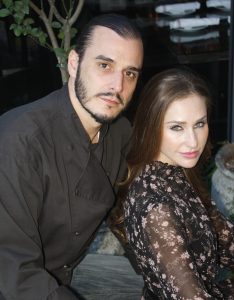 Newport Beach residents and restaurateurs Marín and Noah von Blöm, the award-winning husband and wife team behind DirtySexyHappiness Hospitality Group (ARC and ARC Pizza in Costa Mesa), have long planned to open a restaurant in Newport Beach.
The time has come: ARC Butcher & Baker will open this fall in Newport Beach's historic Cannery Village. ARC Butcher & Baker will feature premium cuts of meat, fresh-baked bread, and family-style to-go offerings, plus a dine-in menu. 
"ARC Butcher & Baker embodies the spirit of California with dishes that strike a balance of simplicity and sophistication," said Chef Noah von Blöm, who is recognized for popularizing the wood-fired cooking revolution at ARC. "Our family-style offerings will allow locals to pick up ready-to-serve dinners featuring Americana classics and enjoy them with ease from the comfort of their own homes."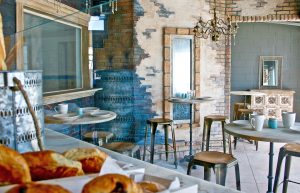 Take-home options, which serve up to four, range in price from $50 to $75 and feature ready-to-serve family-style dinners like Grilled Steak Roulade, Sausage & Goat Cheese Baked Pasta, Classic Meatloaf, and Fried Chicken, each complete with unique salads and sides.
The dine-in menu will feature toasts, salads, streetwiches, and classic entrees including a Baby ARC Burger (the legendary ARC burger at the Costa Mesa location is humungous), Steak n' Potatoes, and Southern Fried Chicken & Biscuits as well as coffees, teas, and a curated list of beer and wine available by the glass.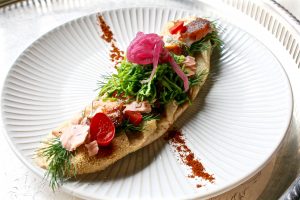 Breakfast favorites from Restaurant Marín, the couple's modern-day diner formerly adjacent to ARC (it re-opened as ARC Pizza House last year), have been reimagined into mainstays on ARC Butcher & Baker's menu.
Located within walking distance to the Newport Beach Marina at 417 30th Street, ARC Butcher & Baker will also offer seasonal Duffy Baskets which will provide boaters with premium, ready-to-eat dock & dine baskets.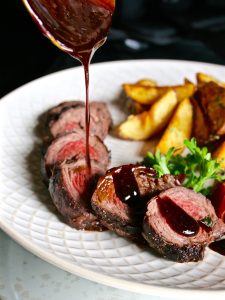 As a full-service bakery, ARC Butcher & Baker will bake a variety of artisan bread for local restaurants as well as supply ARC and The Guild Club, the von Blöm's other establishments.
The restaurant will offer indoor and outdoor seating for 30 guests and will be open daily 7 a.m. – 9 p.m. For more information, visit arcrestaurant.com.
I'll be dining at ARC Butcher & Baker when it opens and will report back in a future column.