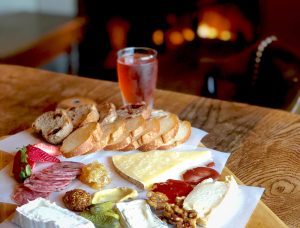 Who doesn't love cheese?
That's the concept behind SideDoor's monthly Cheese Takeovers that the Corona del Mar gastropub adjacent to Five Crowns established several years ago.
SideDoor just announced the creameries that will be featured in the Cheese Takeovers planned for September 2018 through December 2019.
The third Wednesday of each month will highlight a curated portfolio of artisanal cheeses from various boutique creameries. SideDoor's own certified cheese monger, Tracy Nelsen, will be on hand at each takeover to educate guests on the various cheeses presented, and Executive Chef Alejandra Padilla, who also helms the kitchen at Five Crowns, will use the featured cheeses in select SideDoor menu items for that evening only.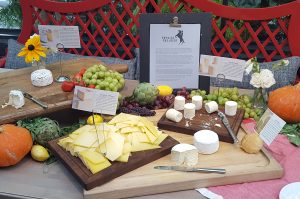 A different creamery will be showcased monthly, culminating with the bi-annual Ultimate Cheese & Charcuterie Backyard Party in January that highlights all creameries featured in the series.
The lineup:
Wednesday, Sept. 19: Green Dirt Farm from Weston, Missouri. According to their website, they specialize in six different flavors of sheep's milk cheese including rosemary and garlic herb, but also make other styles including hard cheeses.
Wednesday, Oct. 17: Boutique creameries from Washington State. There are more than a dozen artisan creameries in Washington, so SideDoor has plenty from which to select. 
Wednesday, Nov. 21: Stepladder Creamery from Cambria, California. Stepladder is a small goat dairy and creamery that specializes in traditionally crafted, small-scale handmade cheeses with milk from their pasture-raised herd of Lamancha goats. They also make artisan cow's milk and mixed milk cheeses using milk exclusively from a herd of Holsteins and Jerseys.
Wednesday, Dec. 19: Bellwether Farms in Petaluma, California. This Sonoma County creamery makes eight different cheeses from sheep and cow milk, including one that combines both into one rich cheese.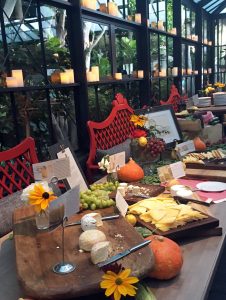 Wednesday, Jan. 16: Ultimate Cheese & Charcuterie Backyard Party featuring all fall and winter creameries. I have attended this event in the past, and for cheese lovers, it is a must! The best of all four fall and winter Cheese Takeovers will be on display, as well as artisan charcuterie and breads. Combine those with a glass of wine, and you have the ingredients for a fabulous culinary evening.
The Cheese Takeovers start at 4:30 p.m. and go until they run out of cheese. A five-piece cheese board is $28. The Cheese Party tickets have not been announced yet.
Call (949) 717-4322 or visit sidedoorcdm.com.