By Christopher Trela and Catherine Del Casale | NB Indy
Autumn is almost here, and with its arrival comes Pelican Hill Resort's third annual "Festa dell'Autunno," September 20-22.
The Italian themed celebration is fitting for Pelican Hill, which appropriately bills itself as a Tuscan seaside village. The resort is inspired by 16th century Italian architect Andrea Palladio, who built magnificent villas that were said to embody Renaissance architecture.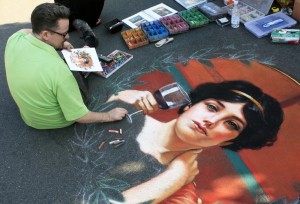 The art and architecture of Pelican Hill is reason enough to spend an afternoon at the resort, but "Festa dell'Autunno" adds another layer to the resort's appeal, and then some.
According to Pelican Hill's "Festa dell'Autunno" announcement, guests will experience authentic Italian cuisine (including a guest chef wine dinner at Andrea Restaurant, where Italian cuisine is taken to new levels of refinement), live entertainment, art, and children's activities.
The highlight of "Festa" is an Italian Street Festival on Saturday, September 21, from noon to 5 p.m., which features regional Italian cuisine, wine tasting, live music, visual arts, automobile exhibitions, chalk artists, dancers, Italian flag procession and performance, pizza tossing exhibition, wine and cheese pairing, Bocce ball, and an olive oil pressing demonstration.
We attended last year's "Festa," and agreed that it was everything you could imagine an Italian celebration should be.
The event is set on a cozy tree-lined street inside the resort near bungalows and villas, and guests will feel as though they've walked into a festive Italian town.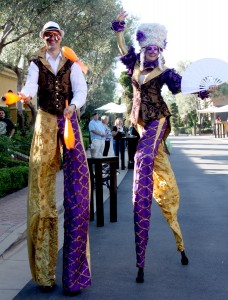 Other "Festa dell'Autunno" weekend highlights:
–Andrea Guest Chef Wine Dinner on September 20 prepared by chef Angelo Auriana, executive chef of San Francisco's celebrated Northern Italian restaurant FARINA and previously executive chef of the critically acclaimed Italian restaurant Valentino in Santa Monica.
–Festa dell'Unitá on September 21, a family-style dining experience with live opera performances, music and dancing in a rustic outdoor setting.
–Prosecco Brunch & Art Auction, September 22, an alfresco brunch with live jazz and an art auction, featuring the presentation of charitable donations to the winning artists of the Resort's second annual Festa Plein Air Painting Invitational.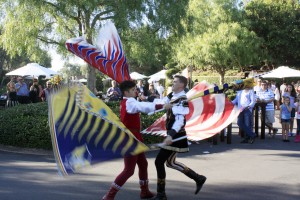 There will also be a variety of activities for children, including Carnevale dei Bambini on September 21 (held simultaneously with Street Festival), where children can create their own artistic masterpieces of hand-decorated flags and Venetian masks, and a cooking class on Saturday night where kids can learn the art of pizza making before enjoying popcorn and a movie.
Special accommodation packages are also available that weekend.
Event range from $35 to $175 per person. To purchase event tickets and packages, or for more information, call 855-55-FESTA, or visit PelicanHill.com/festa.
And, as a special Festa preview, traditional Flag Performances will be held Saturday, September 14 at 1 and 3 p.m. on the grassy knoll at Bloomingdale's in Fashion Island, and Sunday, September 15 at 1 and 3 p.m. in the Starbuck's courtyard at Crystal Cove Shopping Center.