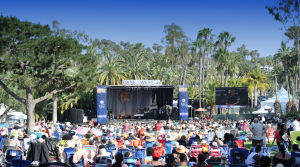 Jazz is coming to town in a big way: the Newport Beach Jazz Festival returns to the Hyatt Regency May 29 – 31 with another stellar lineup of noted contemporary jazz artists.
The Festival kicks off on Friday evening with Michael Lington and Taylor Dayne in an intimate concert Back Bay Amphitheatre.
Saturday's headliners include Boney James, Jeffrey Osborne, Rick Braun, and Kirk Whalum, while Sunday features Larry Graham & Graham Central Station, Jazz Attack with Peter White, Euge Groove and Richard Elliot, Patti Austin, and Mindi Abair & The Boneshakers. The weekend concerts take place on the Hyatt's golf course. There will be two stages of music, an international food court, and a vendor village.
Boney James is guaranteed to bring fans flocking to see the Grammy nominated, multi-platinum selling sax-man, who earlier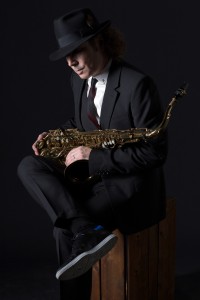 this month released his 15th CD, "futuresoul," which debuted as the number one jazz album on both iTunes and Amazon.
James kicks off his 2015-2016 tour at the Newport Beach Jazz Festival.
"I've played there many times, it's a great festival," said James during a recent phone interview. "I'll be playing with my regular band, all of whom played on the recording."
James said the concert will feature new material from "futuresoul" along with music from his vast catalogue.
"My catalogue keeps growing, so it's a real challenge to put on show because we have to play certain songs and add in new music," explained James.
James said he's been influenced by music from the 1960s and 70s, including such bands as the Stylistics and Earth, Wind & Fire.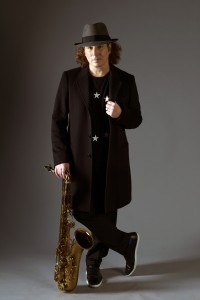 "But recently I've been listening to contemporary artists like Tinashé, Sam Smith and Ellie Goulding, and I'm inspired by the sound of their recordings," said James, who was experimenting in his backyard recording studio and, after realizing the music he was creating sounded like modern soul music, named his recording "futuresoul."
And as much fun as he had recording his new album, he has even more fun on stage.
"The whole reason I became a musician is because I love getting on stage—it's a thrill," said James. "We want to involve the audience too. They love to see how much fun we're having."
James is often lumped into the Smooth Jazz category, but James stated "I was never a fan of that label. I prefer to call it Boney James music."
For tickets to Boney James and the Newport Beach Jazz Festival, visit festivals.hyattconcerts.com.