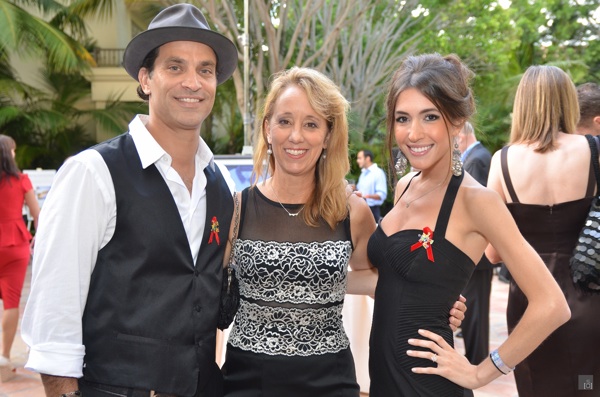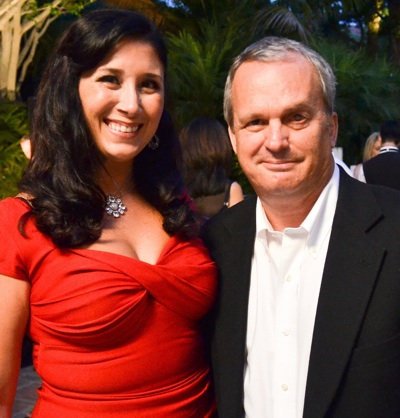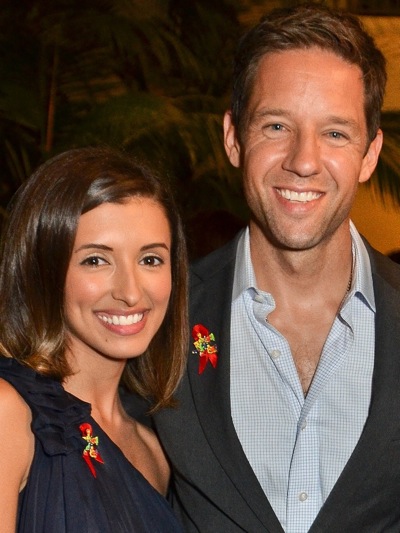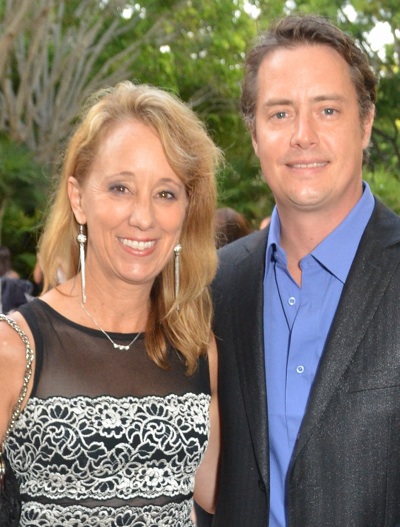 As I arrived to the Ritz Carlton Laguna Niguel this past Saturday for the 6th Annual Ante Up for Autism event, celeb electricity was everywhere.
As I made my way downstairs to the beautiful VIP garden reception complete with an impressive silent auction, paparazzi and cameramen lit up the red carpet, catching interviews and snapshots of special guests and supporters including co-hosts actor Johnathon Schaech and actress/singer Kate Voegele, actor James Morrison (FOX's "24"), actor Tony Denison (TNT's New Fall Show "Major Crimes"), actor/director Jeremy London, actress Lacey Chabert ("Party of Five" and "Lost in Space"), actor Ken Davitian ("The Artist"), actor Todd Stashwick ("Heroes" and "Curb Your Enthusiasm," actress India de Beaufert (ABC Family's "Jane by Design"),  actor Nicholas Gonzalez, actor James Lafferty, actress Marisa Ramirez, actor/musician Andy Mackenzie and actress/TV Host Nicky Whelan, actor Todd Grinnell and actor Stuart Lafferty.
In addition to the celebrities, professional athletes joining in support of TACA included Krisztina Fazekas Zur (2012 Olympic Gold Medalist – Canoeing), Rami Zur (Olympic Sport Canoer and Coach) and Ante Up's Red Carpet Host Brett Hughes (Lacrosse player and co-founder of Lacrosse the Nations). Professional poker players included: Joseph Reitman, Jamie Gold, Michelle Lau, Chad Brown and Kenna James.
All told, more than 300 guests, including plenty from Newport Beach, gambled the night away to benefit TACA – a national non-profit organization with a mission to educate, empower and provide support to families affected by autism.
During the star-studded reception, I had a nice opportunity to chat with TACA founder and executive director Lisa Ackerman, who told me that she has been overwhelmed by how much support TACA has gotten from so many different factions of society.
"It is hard to find anyone who, on some level, has not been affected by autism –including celebrities and athletes who are kind enough to leverage their celebrity to help raise funds and awareness for our cause," said Ackerman.
"Out of 31,000 families we serve nationwide, we have 3,000 families in Orange County who utilize our services. Tonight's event will fund at least half of this year for us, which means so much to so many who feel they are all alone in coping with autism."
Lisa's son, Jeff, who was diagnosed with autism in 1999, politely introduced himself and told us that of all the casino games being played during the fundraiser that evening, he was most looking forward to playing roulette and craps. The conversation was simply charming, and Jeff is a testament to how families can live and even thrive despite autism's grip.
Talk About Curing Autism (TACA) provides support, education, information and resources to families across the United States who are touched by autism. One in every 88 children in the United States has some form of autism. TACA aims to speed up the cycle time from autism suspicion to diagnosis to effective treatments. Fore more information, visit tacanow.org.
Special to the Indy from OCSocialScene.com.