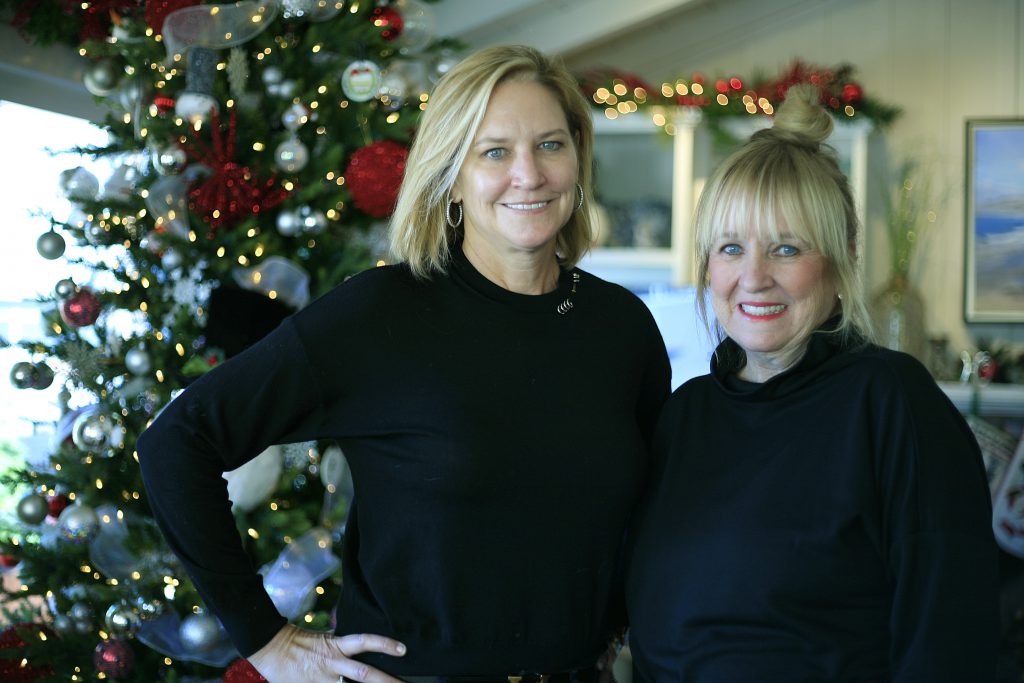 A popular annual event this weekend will allow attendees to get see how the locals decorate and celebrate Christmas on Balboa Island.
The Balboa Island Improvement Association will host its 22nd Annual Balboa Island Holiday Home Walking Tour from 11 a.m. to 4 p.m. on Sunday (rain or shine).
For $35, guests will get to peek inside a handful of coastal cottages, modern homes, and island adobes. In addition to the impressive architecture, attendees will enjoy the various styles of holiday décor.
The popular tour returns this year with eight unique homes decked out for the holiday season.
Along the route is Wendy and Michael Braun's traditional Balboa Island cottage, one that has been added onto here and there over the decades. Visitors will enjoy a mixture of classic Christmas decorations, unique architecture, and stylish home décor at the Collins Avenue home.
"It's so special," here on the island, Braun said. "People get really into Christmas… People (locals and visitors) really appreciate it."
Tour attendees strolling through the Braun house will notice some special standout items: The hand-stitched stockings (made by her mother); the Santa Claus and other holiday figurines from Germany; and a few oversized snowman heads with top hats scattered around the house and hanging in the tree.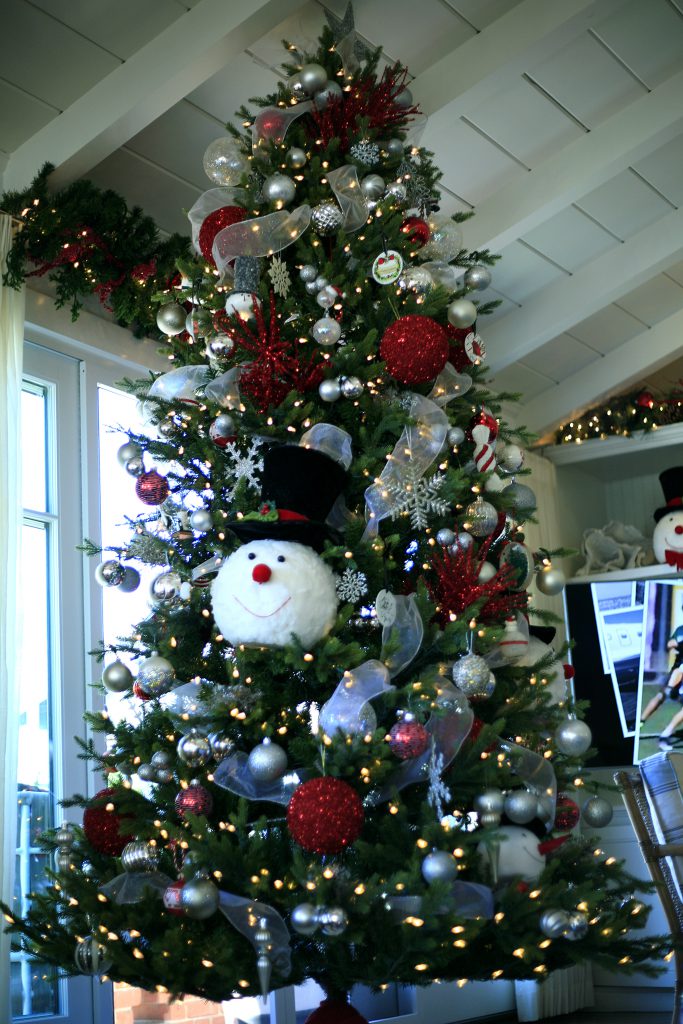 "Balboa Island is like Disneyland for adults," Braun said. "It's such an honor to be able to live here, and I want to give back to this community."
Balboa Island Improvement Association member Gail Vasterling said the homes on tour this year are a good mixture.
"This is our best year of homes," Vasterling said. "This year we've got a really good collection. I think everybody is going to absolutely love them."
People will notice the "wow" factor, she added.
In the Braun home, tour attendees will be in awe of the stylish décor and interesting architecture. Traditional red, green and white decorations adorn the front porch, fireplace mantel, and along the stairs. Unique figurines of Santa and snowmen are placed throughout.
The style changes every year, Braun noted, sometimes simply switching up the ribbons and other years focusing on a theme, like black and white or travel.
Braun has always enjoyed decorating for Christmas, as did her mother, she said. They've lived in Germany, London and New York City, but there is something special about Christmas on Balboa Island, Braun added.
She does most of the decorating herself, with some help with the garland, lights and a few other items, from Maribel Lopez from The Blooming Branch, a Santa Ana-based florist.
This is the first year she doesn't have a real tree, opting for an artificial because of allergies and the fire risk.
The Brauns bought their home in 2012.
Although this particular house is fairly recent for Wendy Braun, she has a long history on the island. Her parents bought a home on Balboa Island in the 1970s, which they still own. She was raised in Palm Springs, but grew up spending all her summers on Balboa Island.
Years later, she and her husband bought a historic 1934 "Yale" cottage, also on Collins Avenue, as a summer home. When they decided to make the permanent move to the island, they rented out the cottage and bought the four-bedroom, three-bathroom home up the street.
"It's kind of a funky house, the way that it's built," and been added to over the years, she said.
Refreshments will be available from 9:30 a.m. to 1 p.m. at the Balboa Island Museum (new location at 210 Marine Avenue); and from 11 a.m. to 4 p.m. at the Royal Hen on Marine Avenue and Huse Skelly on Park Avenue.
"It encourages people to come downtown and do some shopping in between (visiting) the homes," on the tour, Vasterling said.
There will also be live music at several homes to entertain guests.
This is the biggest fundraiser of the year for the BIIA, Vasterling said.
The mission of Association is to promote a sense of community while enhancing the island's beauty, safety and livability while preserving our unique culture.
Tickets are available online at BalboaIslandNB.org, or at several island shops along Marine Avenue: Crystal Rose, Fresh Produce, Island Home, and Sur Le Mer. Tickets can also be purchased at Blue Springs Home on 17th Street in Costa Mesa.
Tickets purchased online can be picked up at "Will Call" after 9:30 a.m. on Sunday at Balboa Island Museum. Tickets can also be purchased the day of the event until 1 p.m. at the museum.
For more information, visit balboaislandnb.org/holiday-home-tour