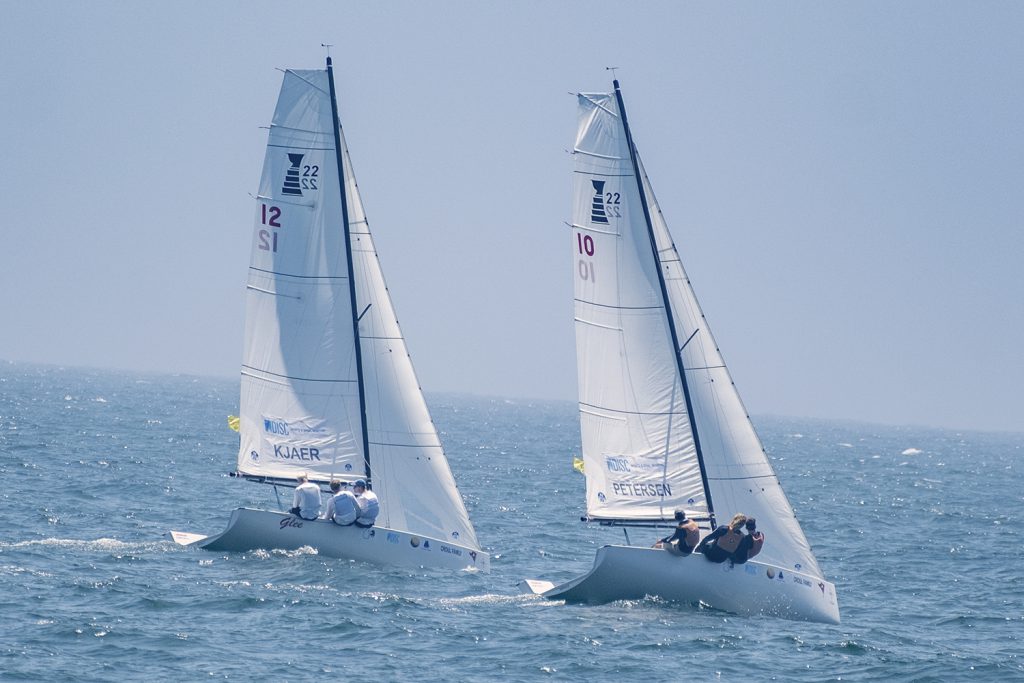 Balboa Yacht Club has posted all the information necessary for requesting an invitation ("RFI") to the 56th Governor's Cup International Youth Match Racing Championship, to be held July 24 through 29. Information is found on the event website www.govcupracing.com under "Race Documents."
Governor's Cup 2021 winner and reigning Youth Match Racing World Champion, the host club's Jeffrey Petersen will be back to try to get his second GovCup, after a runner-up finish to New Zealand's Jordan Stevenson last year.
Petersen, now ranked 6th in the World Open Match Racing rankings, which is not age-limited, is one of a contingent of young U.S. Match Racing skippers and teams who have emerged in recent years to challenge the international teams that have won seven of the last ten GovCups.
A rivalry has developed between Petersen and Jack Egan of San Diego (3rd last year) and continued to the U.S. Intercollegiate Match Racing Champion, where Egan defeated Petersen to win his second straight championship. BYC hopes that rivalry continues this year.
Also, a possible entry will be Sweden's Marius Westerlind, who made quite an impression in the Cup last year after his runner-up finish in the Youth MR World Champion behind Petersen. He lost to Egan and ended up in 4th place in 2022, but his "learning curve" from his 12th place finish in 2021 was truly remarkable.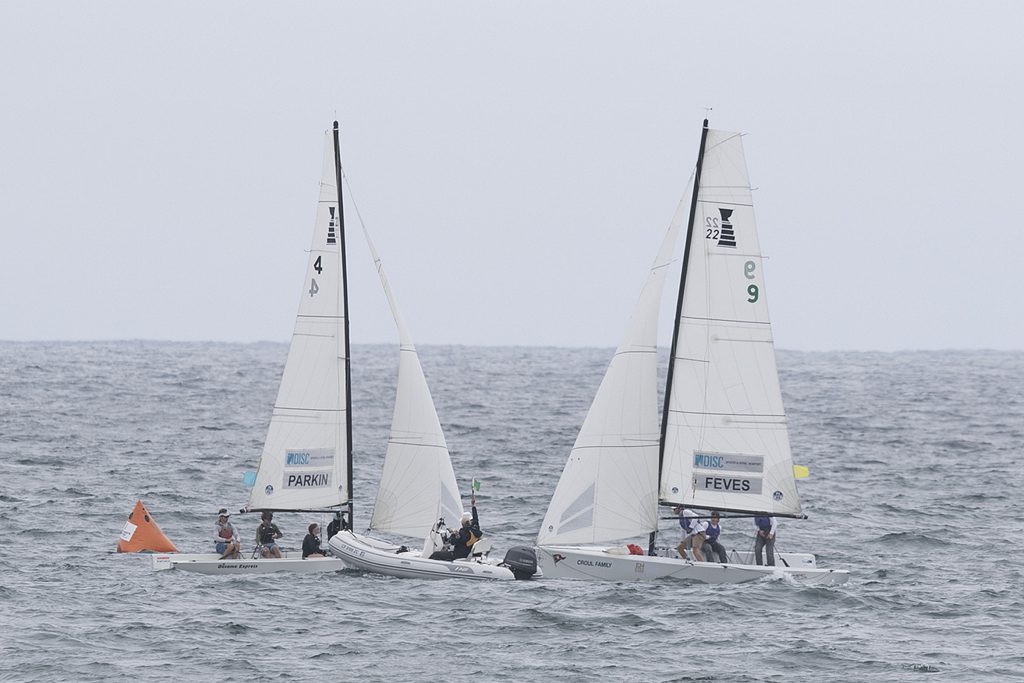 The Governor's Cup is presented by Disc Sports & Spine Center and is an invitational event for sailors that have not reached their 23rd birthday by the last day of the regatta. It is the world's oldest international youth match racing regatta and "alumni" have competed in, and won the America's Cup, the Congressional Cup, Olympic medals, the World Match Racing Tour Championship, and perhaps surprisingly given the difference in the sport's disciplines, the Round the World Race (now known as the "Ocean Race").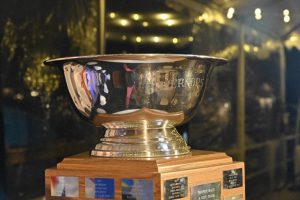 "Last year felt more like a typical Governor's Cup with concerns about COVID somewhat lower, allowing international travel again," said Christine Gribben, Chair of the event. "This year should again be great and our committee and BYC can hardly wait."
The Cup is sailed in identical "Governor's Cup 22" sloops provided to the competitors by the Newport Balboa Sailing & Seamanship Association and BYC. They were designed by famed yacht designer and BYC Staff Commodore, Alan Andrews, and feature fractional rigs, flat top mains, and masthead spinnakers.
They have proved perfectly suited for racing in wind speeds of as little as 4-5 knots, but also perform well and are exciting to sail in the 18-20 knot conditions prevalent in the 2021 Cup.