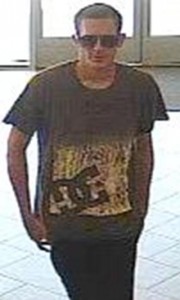 According to a press release from the Newport Beach Police Department, on Monday, July 21, at approximately 11:36 a.m., the NBPD's Dispatch Center received a 911 call that a robbery had just occurred at the Wells Fargo Bank at 3600 East Coast Highway.
The suspect had entered the bank approximately 10 minutes earlier (at 11:26 a.m.), and then left within one minute. He returned to the bank at approximately 11:35 a.m. and approached a teller window where he passed the teller a note demanding money.
After receiving cash, the suspect left the location and fled north on Orchid Avenue on foot. There were no weapons seen or threatened during the incident.
The suspect is described as a male, white, mid 20s, approximately 6'2" to 6'4" and 150 pounds with short brown hair, clean shaven, no visible tattoos. He was wearing a grey t-shirt, black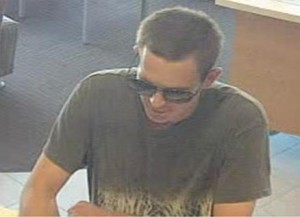 pants, dark shoes, and black sunglasses (possibly Prada).
Anyone with information regarding the suspect's identity or whereabouts should contact Detective Garrett Fitzgerald at 949-644-3797 or [email protected]
Tips may also be left anonymously on the Newport Beach Police Department's tip hotline at (800) 550-NBPD.