CUCINA enoteca in Fashion Island is bringing back one of its most popular and innovative dining events: Beast Feast, a whole-animal, prix-fixe dinner scheduled for Wednesday, April 26 at 6:30 p.m.
Executive Chef Cesar Sarmiento will utilize an entire seasonal "beast" to avoid waste and embrace sustainable cooking practices. This month, the intimate dining experience is focused on lamb.
Guests will begin their creative culinary journey with house made focaccia and braised lamb neck tortelloni with spring minestrone soup.
Second course (served family style) features lamb ribs with molasses glaze and shishito gremolata, grilled split lamb head with red onion pepper slaw, oregano flatbread, asparagus, lamb belly, salt roasted herb potato, primavera salad, roasted leg of lamb, and other decadent delights.
Third course is sheep milk ricotta zeppole with strawberry jam and lemon curd.
This indulgent experience is priced at $85 per person with optional wine pairings available for purchase a la carte. Due to limited seating, reservations are required.
Future Beast Feast dinner dates will be announced later this year with plans for a vegetarian Beast(less) Feast as well.
For tickets to this lamb Beast Feast, visit https://www.urbankitchengroup.com/shop/our-store/beast-feast-lamb-cucina-enoteca-newport-beach.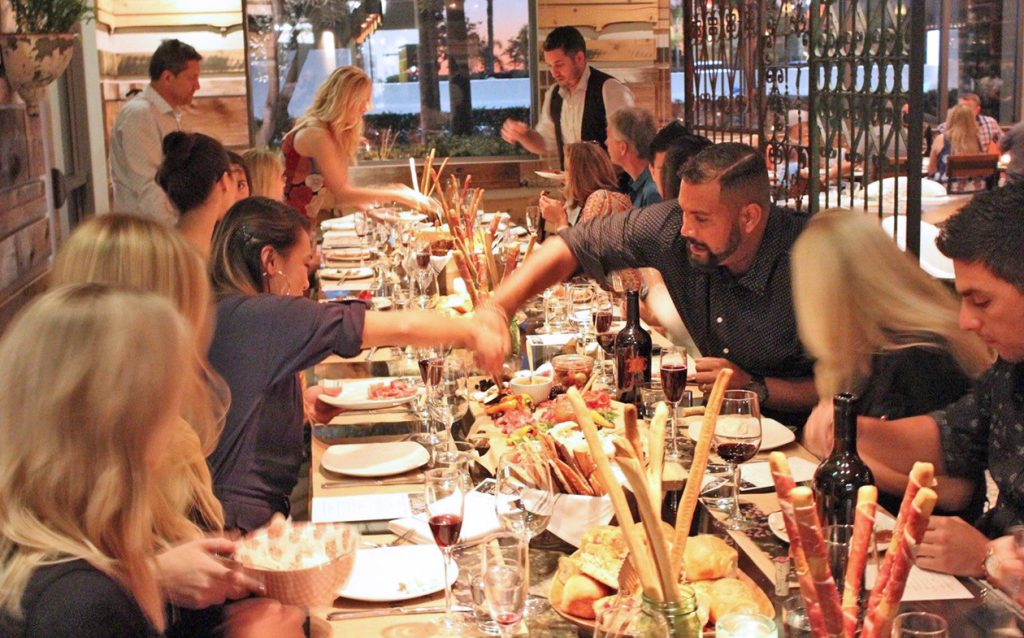 cucina enoteca