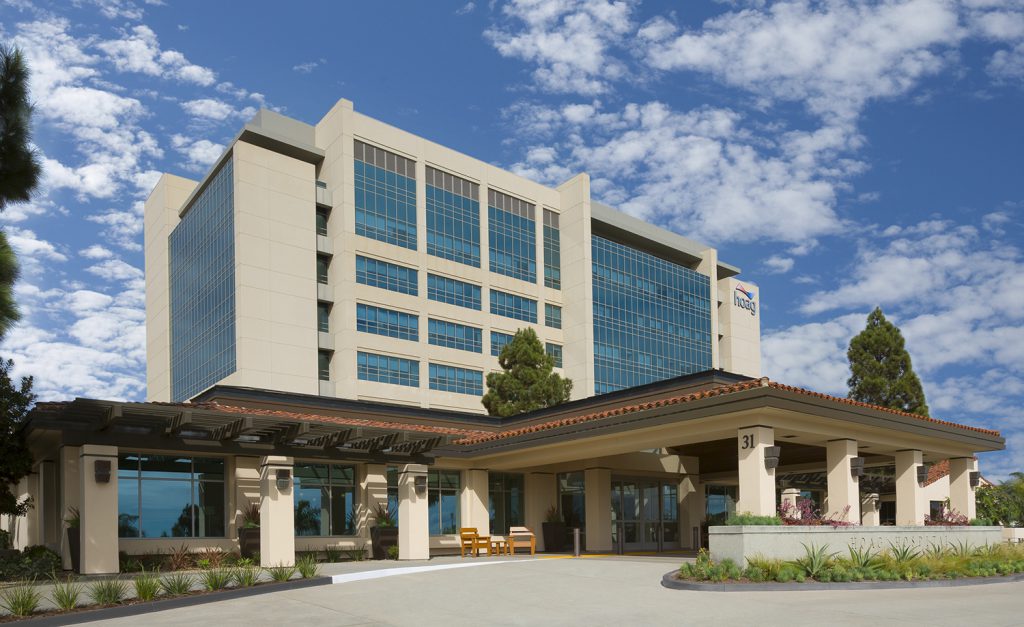 Hoag Hospital in Newport Beach is recruiting patients for a long-term study designed to collect real-world clinical outcomes for a new mitral valve replacement option.
The MOMENTIS study will follow patients who receive the MITRIS RESILIA valve, developed by Edwards Lifesciences using innovations that were developed to ease the orientation of the initial valve placement and bioprosthetic tissue treatment to resist calcification.
Hoag's Jeffrey M. Carlton Heart & Vascular Institute is one of the first sites enrolling patients into the trial with plans to expand trial locations globally.
Because the valve has already received FDA approval, Hoag has already performed more than a dozen mitral valve replacements using this valve over the last eight months. To qualify for the study, patients are required to be otherwise healthy and in need of a mitral valve replacement, rather than a valve repair procedure.
"More than 90 percent of mitral valve surgeries at Hoag are performed to repair the mitral valve. But for those patients who require mitral valve replacement, Hoag has the experience and expertise to offer the latest generation in valve replacement," said Anthony D. Caffarelli, M.D. Director of Cardiothoracic Surgery at Hoag, as well as Director of the Elaine & Robert Matranga Aortic Center and the Newkirk Family Endowed Chair in Aortic Care at Hoag.
Dr. Caffarelli, principal investigator for the trial at Hoag, added, "One of the advantages of undergoing the study at Hoag is that our surgeons are highly experienced in mitral valve surgery. Patients can access these valves without being part of the study, those who participate in the study have the advantage of being followed for 10 years and having a portion of their follow-up care and testing paid for as part of the clinical trial."
Additional investigators in the study at Hoag include acclaimed surgeons Asad Shah, M.D., and Timothy Lee, M.D., as well as Barb Eklund, R.N., M.S.N.
The mitral valve keeps the blood flowing from the left atrium to the left ventricle. Mitral valve disease, which affects more than eight million Americans, can result from obstruction (stenosis), leakage (regurgitation), or a combination of both. When the valve doesn't work correctly symptoms can include shortness of breath, fatigue, lightheadedness, irregular heartbeat, and palpitations.
In 2006, Hoag opened the Nancy & Bill Thompson Heart Valve Center, the first heart valve center on the West Coast, featuring advanced technology and nationally recognized physicians, dedicated to the early diagnosis, precise treatment and long term follow up for those with heart valve disease. The hospital is a recognized leader in clinical trials and participates in multiple clinical studies like MOMENTIS, offering leading-edge treatment options to Orange County patients in their own backyard.
"In addition to outstanding surgical and perioperative care, we follow our patients over time in the Heart Valve Center," Dr. Shah said. "Our team includes renowned echocardiologists, superior cardiologists, a specialized OR team and world-class nursing care. That is why our patients do so well."
To learn more about the MOMENTIS study, call (949) 764-8258.