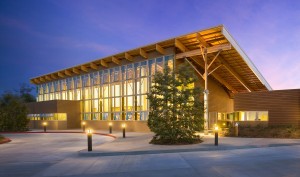 The Newport Beach-based Orange County Community Foundation raised $1,813,460 for Orange County nonprofits during iheartoc Giving Day, the inaugural county-wide day of giving held from 6 a.m. Tuesday, April 21 through noon Wednesday, April 22.
The goal was to inspire members of the community to show their love for local nonprofits by donating to their favorite charity or cause via the iheartoc.org website.
A total of 6,138 donations were made in just 30 hours to 347 organizations, with all donations going to participating nonprofits.
"We are thrilled to have raised more than $1.8 million during iheartoc Giving Day as our gift to the nonprofit community in celebration of OCCF's 25th anniversary," said Shelley Hoss, OCCF's president. "We were moved and inspired by Orange County's response to our challenge to "give where your heart lives" in support of the work of outstanding local nonprofits, whether the cause was feeding the hungry, educating youth or preserving the environment."
OCCF set up an online platform with searchable profiles of participating nonprofits at iheartoc.org where givers donated to their favorite nonprofit, with a minimum donation of $25. Participating nonprofits will share $535,000 in bonus awards and prizes.
Ranging from $1,000 to $5,000, 74 prizes were awarded during the event, including 30 Golden Ticket awards of $1,000 each to one randomly selected nonprofit per hour.
An additional $4,000 was awarded to the Environmental Nature Center, located in Newport Beach, for having the highest total amount of funds raised.
To learn more about iheartoc Giving Day, visit iheartoc.org.
Newport Beach-based nonprofits and the amounts they raised (not including any bonus prizes):
Friends of Harbor, Beaches and Parks, Inc.-$2,225.00
Newport Banning Land Trust-$1,025.00
Newport Mesa ProLiteracy-$315.00
Queen of Hearts Foundation-$725.00
Master's Program for Women-$3,325.00
Imagine Foundation, Inc.-$645.00
Wonderfully Made Baby Blankets Incorporated-$400.00
Newport Harbor Educational Foundation-$225.00
ExplorOcean-$125.00
Environmental Nature Center-$12,825.00
Nancy Yeary Women's Cancer Research Foundation-$225.00
CureDuchenne-$100.00
Newport Bay Conservancy-$1,200.00
Big Blue Marble-$50.00
Tides Center/Marine Education Project-$250.00
Hoag Foundation-$10,200.00
Sailing Fascination-$50.00
Total raised for Newport Beach participating iheartoc nonprofits: $33,910.00