Excitement has been building for South Coast Repertory's 50th anniversary season, which was officially launched last week with a Gala Ball that took place inside the three-stage complex.
By all accounts, it was an extraordinary event and set the gold standard for fund-raising parties in Orange County by netting more than $1 million.
For the first time in its 50-year history, SCR closed its stages for the highly anticipated event, transforming the Folino Theatre Center into a grand party, with dancing and dining al fresco, and entertainment on both stages.
According to the 420 patrons who enjoyed the historic evening, "Theatrical Gold" was also one of the best parties SCR has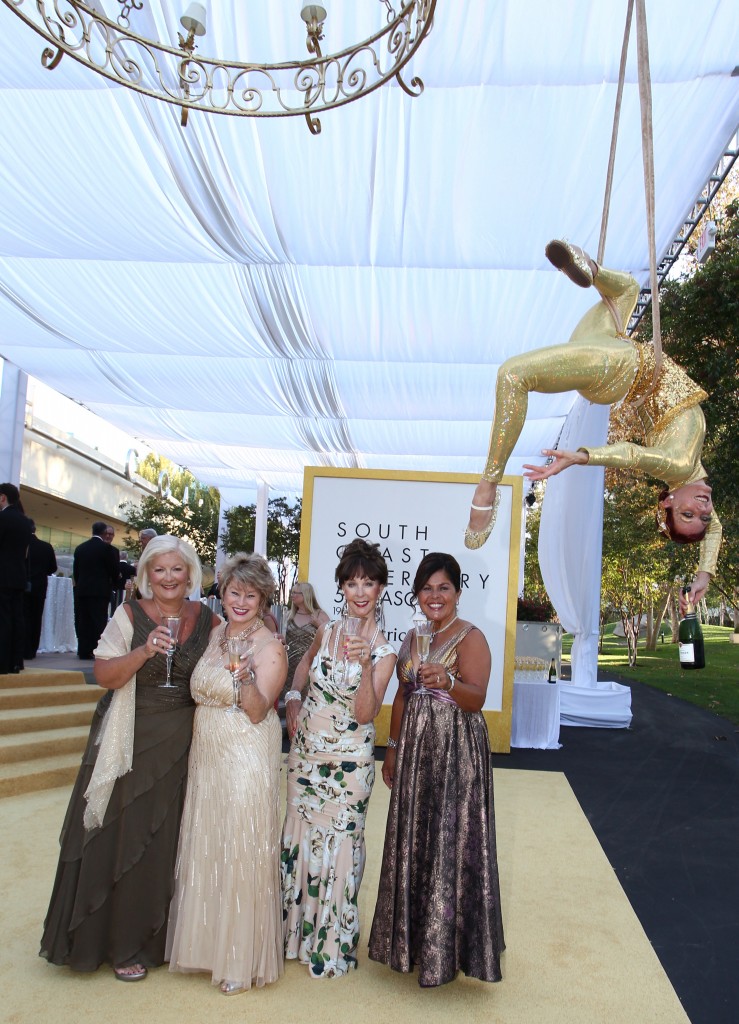 ever thrown.  Honorary Chair Julianne Argyros spoke for everyone when she said, "When we began planning tonight's Gala, which we called a party 50 years in the making, we dreamed big because we wanted to show the world what South Coast Repertory was all about." 
"Theatrical Gold' began with partygoers strolling to the party along a gold carpet and up the terrace stairs, where they were greeted by Julianne and George Argyros, Board President Damien Jordan, Artistic Director Marc Masterson, Managing Director Paula Tomei, and the three Vice Chairs: Bette Aitken, Sophie Cripe and Yvonne Jordan. 
Joining the group were the evening's honorees, Founding Artistic Directors David Emmes and Martin Benson, without whom the 50-year celebration would not have been possible. According to Jordan, "Our founders were men whose vision and leadership took SCR from an idea on a napkin to a storefront and now to the forefront of theatre in America."
Paul Folino – who donated $10 million to SCR in 2002 to help expand the theatre – announced that he was renaming the Folino Theatre Center. Its new name: the David Emmes and Martin Benson Theatre Center.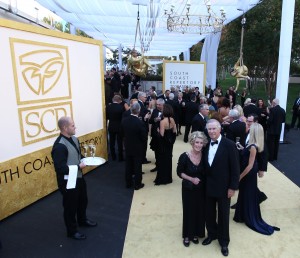 There was one more major announcement, which came from Julianne and George Argyros and the Argyros Family Foundation. They contributed an additional $2 million to the evening's proceeds. 
Gala proceeds provide support to the artistic work of the 50th Season, as well as the theatre's award-winning education and outreach programs, with a portion going to the Emmes/Benson Founders Endowment, a fund that honors SCR's founders by providing artistic directors with discretionary resources to pursue unique creative opportunities.