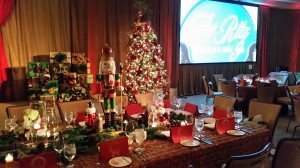 For 27 years, the Women of Chapman support group of Chapman University held its annual Christmas at the Ritz fundraiser luuncheon at the Ritz Restaurant in Fashion Island.
Because The Ritz closed its doors earlier this year, Women of Chapman had to find a new venue for this year's celebration. They didn't have to look very far. The Island Hotel in Fashion Island hosted the 28th annual Christmas at the Ritz with style and elegance.
Thanks to Youngsong Martin and Wildflower Linen, Linda Young's Elite OC Productions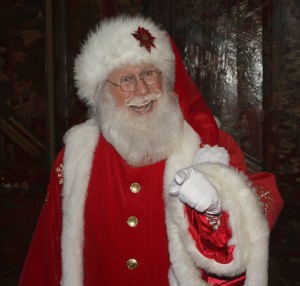 and Paul Fenner Floral Design, the Island Hotel ballroom was awash in festive red linens and gold and red beaded overlays.
With nutcrackers a theme in past years, nearly life-size nutcrackers greeted guests as they arrived, and nutcracker centerpieces in beds of greenery with the soft glow of shimmering votives set the tone for the celebration.
The signature "Christmas at The Ritz" wreath, always on the invitations and programs, was the main focus in the ballroom.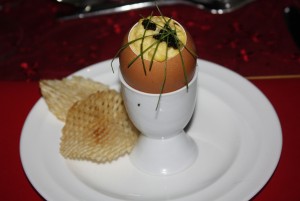 The luncheon, which raised more than $223,000, was atendeed by over 400 Chapman supporters, and featured greetings from Dr. Jim Doti (Chapman University President) and Santa Claus, a quartet of Dickens carolers and bell ringers, a champagne and martini cocktail reception, an opportunity drawing for a variety of items ranging from jewelry to trips, an informal fashion and jewelry presentation by St. John and David Yurman, South Coast Plaza, and a tasty four-course lunch featuring the famous Ritz Egg topped with caviar.
Event favors for the ladies, courtesy of St, John, were lovely black leather card holders, and cigars for the men.
Tatratea, a new tea-based herbal liqueur with five different flavors, was served to create festive champagne cocktails and delicious Moscow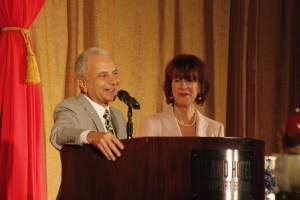 Mules, while bottles of the scrumptious liqueur were offered to a lucky guest at each table.
Attendees included event chair Adrienne Brandes; Women of Chapman President Donna Bianchi; Committee members Laura Baratta, Donna Bianchi, Karly Brown, Donna Bunce, Donna Calvert, Leslie Cancellieri, Barbara Eidson, Kathy Hamilton, Marci Hollander, Rusty Hood, Sue Hook, Nora Jorgensen Johnson, Anne Manassero, Mona Lee Nesseth, Charlene Prager, Kim Smith nd Christine Sullivan, WOC's Chapman liaison Andi Doddridge, and Bob Bassett, Dean of Dodge College of Film and Media Arts.
Major underwriters included Julia & George Argyros, and Marybelle & S. Paul Musco.
Formed in 1971 and now more than 250 strong, the Women of Chapman recently completed a $1 million Student Filmmaker Endowment, which funds senior film projects for Chapman's Dodge College of Film and Media Arts students, and pledged $500,000 to Dodge College's Digital Media Arts Center and $1 million to the university's state-of-the-art Marybelle and Sebastian P. Musco Center for the Arts, due to open in 2016.